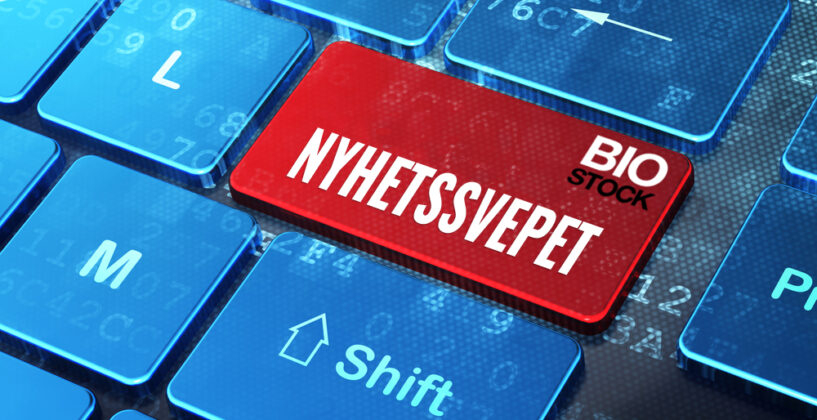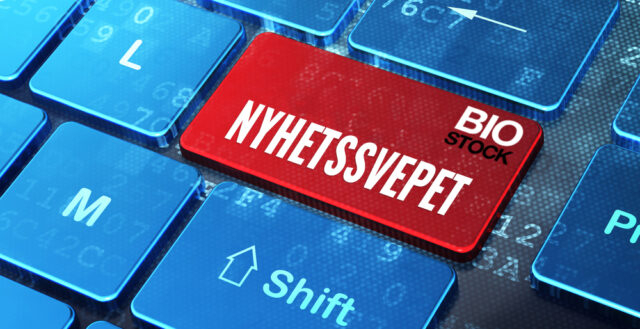 Nyhetssvepet tisdag 17 januari
Det senaste från BioStock
» Lipums kliniska utvecklingsresa fortsätter under 2023
» Spermosens om emissionen och utvecklingsplanen
» Iconovo inleder 2023 med förhandlingar för ICOpre
» BioStock Investor Pitch: Spermosens
» VILDA – nytt nätverk för kvinnliga ledare inom life science
Läs BioStocks nyhetsbrev för v.2 här.
---
BioStock Investor Pitch onsdag den 18/1 kl 8:45: Se Dicots vd Elin Trampe presentera bolaget här eller i bannern nedan.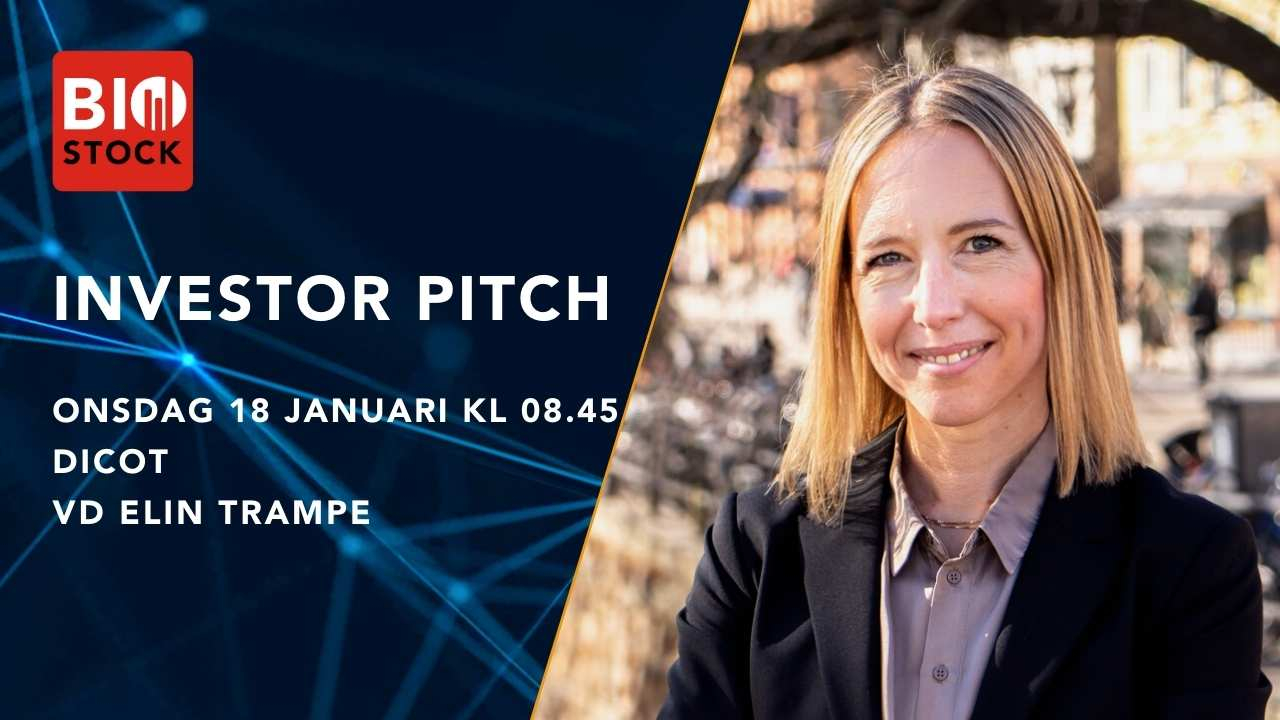 ---
Förmiddagens nyheter

Phase Holographic Imaging (PHI) fokuserar på biotillverkning och utser ny vd, Patrik Eschricht och styrelseordförande, Peter Egelberg. Läs mer.
Karolinska Developments portföljbolag Umecrine Cognition beviljas Orphan Drug Designation av FDA för golexanolon. Läs mer.
STADA och Xbrane erhåller godkännande i Storbritannien för Ximluci (ranibizumab) biosimilar till referensläkemedlet Lucentis. Läs mer.
Lara E. Sucheston-Campbell har utsetts till Head of Clinical and Medical Affairs på Immunovia. Läs mer.
Bristol Myers Squibb och Karolinska Universitetssjukhuset inleder forskningssamarbete inom onkologi och hematologi. Läs mer.
Valberedningen föreslår omval av styrelsen i Elicera Therapeutics. Läs mer.
Xvivo Perfusion bjuder in till telefonkonferens avseende bokslutskommuniké 2022. Läs mer.
Life Genomics anlitas av Prostatype Genomics för lansering av Prostatype – ett gentest för säkrare behandlingsbeslut av patienter med diagnosticerad prostatacancer. Läs mer.
---
Förändringar i eget kapital:
---
Nyheter sedan fredag lunch
SynAct Pharma har slutfört förvärvet av TXP Pharma. Läs mer.
Hemcheck har fått ytterligare uppföljningsorder från sin irländska distributör. Läs mer.
Curasight ska presentera på Redeye Fight Cancer Seminar. Läs mer.
Nordic Nanovector har publicerat ett brev från största aktieägaren North Energy. Läs mer.
Biosergen har doserat första kohorten i fas I-studien med BSG005. Läs mer.
Fluicells CFO går i pension och bolaget påbörjar nyrekrytering. Läs mer.
Michael Kaltenborn har utsetts till CSDO på Karo. Läs mer.
Sällsynta Podden – andra avsnittet i Takedas podcastserie har släppts. Läs mer.
---
Förmiddagens kursutveckling
Vinnare: Bonzun 12,9%, Duearity 10,5%, Chordate Medical 9,8%, Micropos Medical 8,8%, Karolinska Development 8,7%
Förlorare: Annexin Pharmaceuticals -12,8%, Herantis Pharma -9,9%, NeoDynamics -9,4%, PExa -9,3%, Double Bond Pharmaceuticals -9,1%
Index: OMXS30% 2213 -0,50%, Hälsovård -0,07%
---
Mer från BioStock
» Peptonic Medicals vd om expansionsplanerna
» Evaxion får klartecken för fas IIb-studie från FDA
» Läkemedelsutveckling del V – Framgången med särläkemedel 
» Dicots vd om förberedelser inför klinik och emission 
» Starkt år väntas för M&A inom biotech 
Prenumerera på BioStocks nyhetsbrev