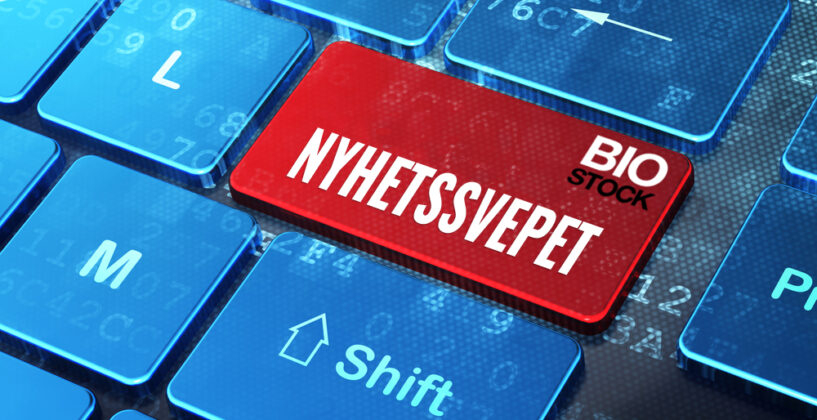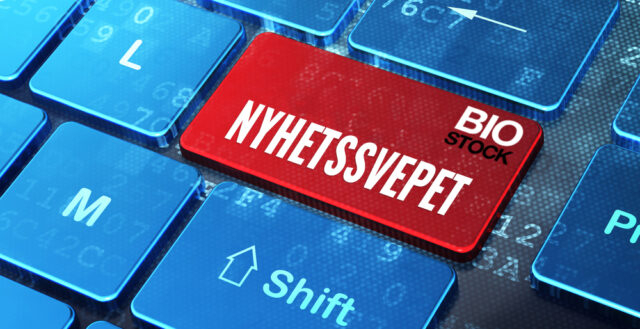 Nyhetssvepet tisdag 5 juli
---
Förmiddagens nyheter
Alzinova etablerar uppskalad tillverkningsprocess för ALZ-101 inför fas II. Läs mer.
Immunovia har erhållit godkännande för en CPT PLA-kod från American Medical Association för testet IMMray PanCan-d. Läs mer.
Respiratorius meddelar om rapportdatum under det förkortat räkenskapsåret 2022. Läs mer.
AstraZeneca förvärvar TeneoTwo och dess T-cellsaktiverare i klinisk fas. Läs mer.
Initiator Pharma genomför riktad nyemission till en finansiell rådgivare. Läs mer.
Vivesto har beslutat att avveckla sin verksamhet i Ryssland. Läs mer.
BioArctic inbjuder till digital presentation av Q2-rapport. Läs mer.
AlzeCure får abstract om nya kliniska studiedata med NeuroRestore accepterat på Alzheimer-konferensen AAIC. Läs mer.
Photocure presenterade på EAU-kongressen i Amsterdam. Läs mer.
Pharmiva växlar upp inför global lansering av Vernivia och kommunicerar kommersiella mål. Läs mer.
Orexos nasala akutläkemedel OX640 går in i klinisk utveckling. Läs mer.
Invesco ny aktieägare i Surgical Science. Läs mer.
Nightingale Health uppdaterar finansiella mål. Läs mer.
A3P Biomedicals Stockholm3-studie utses till bästa vetenskapliga publikation av EAU. Läs mer.
Vitrolife inbjuder till telefonkonferens med anledning av delårsrapporten för januari – juni 2022. Läs mer.
AcuCort lanserar ny hemsida. Läs mer.
---
Se presentationerna från BioStock Life Science Spring Summit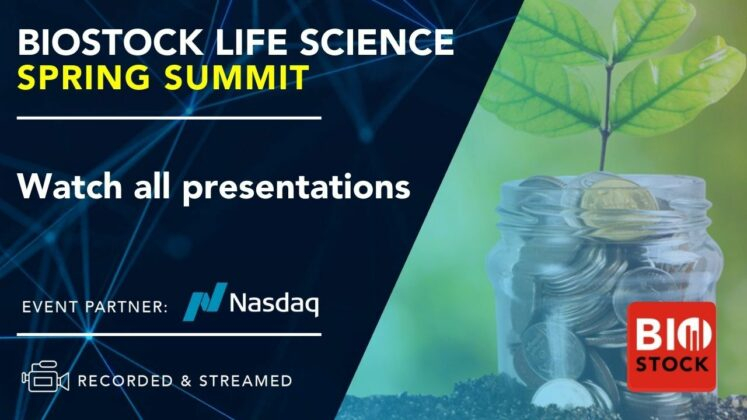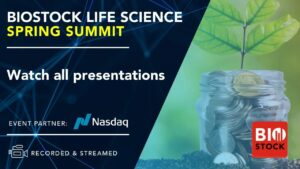 ---
Årsredovisningar:
Meddelanden om aktietransaktioner och förändring av eget kapital:
EXACT Therapeutics  Genmab  Novo Nordisk  Nykode Therapeutics  Össur
---
Nyheter inkomna sedan måndag lunch
Utfallet i Scandion Oncologys företrädesemisson har meddelats. Läs mer.
Cantargia anordnar webcast kring nyligen annonserad nyemission. Läs mer.
Navamedic har uppdaterat uppskattad intäktstillväxt för första halvåret 2022. Läs mer.
IRRAS har meddelat en företrädesemission om upp till 215 Mkr. Läs mer. Bolaget kallar även till extra bolagsstämma (Läs mer), samt har presenterat en uppdatering av affärsverksamheten och nya finansiella mål. Läs mer.
Medclair fördjupar samarbetet med BPR Medical i UK. Läs mer.
Europeiskt patent för
Bactiguards
teknologi är på väg att godkännas av
EPO
.
Läs mer
.
NeoDynamics presenterade NeoNavia på Congress of the German Society of Senology. Läs mer.
ArcticZymes Technologies har meddelat att styrelseledamot Volker Wedershoven har sålt aktier. Läs mer.
---
Förmiddagens kursutveckling
Vinnare: Oncopeptides 14,9%, Medfield 12,5%, RhoVac 9,5%, Xintela 7,6%, Zenicor 7,02%
Förlorare: IRRAS -37,1%, NextCell Pharma -10,4%, Duearity 7,6%, S2Medical 5,8%, Double Bond Pharmaceutical 5,69%
Prenumerera på BioStocks nyhetsbrev