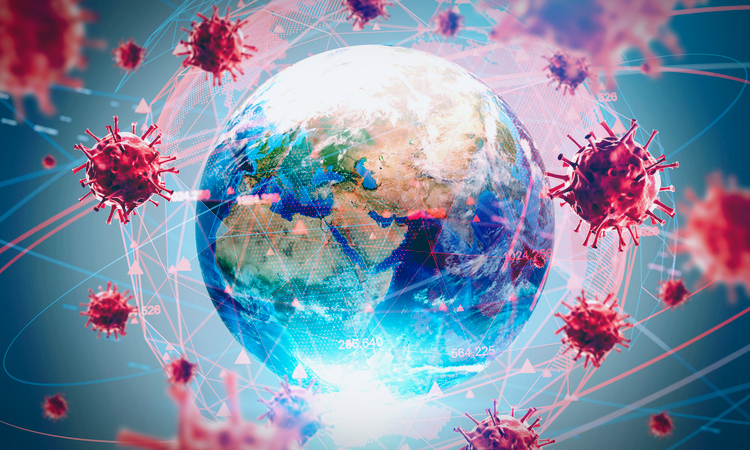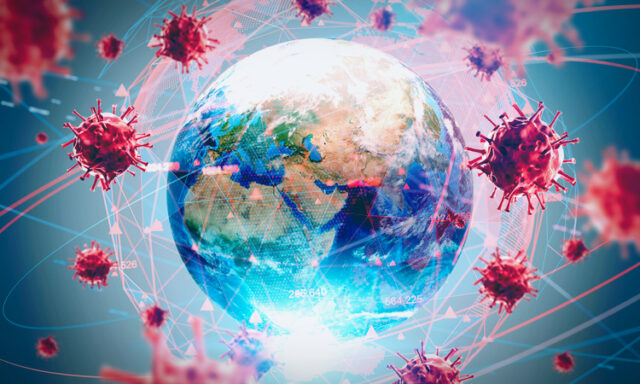 Coronavirus update: living in limbo as new treatments are being tested
Since being declared a pandemic by the World Health Organization last month, Covid-19 cases have spiked to almost 1.5 million and the number of fatalities has seen a 20-fold increase. Now, many of the countries hit hardest a month ago are starting to "flatten the curve," and hopeful news has been coming from the pharma and biotech communities regarding potential treatments. In this coronavirus update, BioStock takes a closer look at some of the most promising ones and when Covid-19 patients might get access to them.
Since March 11, 2020, BioStock has published a string of articles related to Covid-19. The aim has been to shed light on the drastic effects the coronavirus outbreak has had on stock markets (also read this interview with Mattias Häggblom, Portfolio Manager at Swedbank Robur Medica) and on ongoing clinical trials, many of which have had to be put on hold.
In the first article, we summarized the few known facts relating to the disease as well as some of the very early initiatives being taken by pharma companies, research institutions and philanthropists to combat the disease. Today, we will take a deep dive to see which treatments look to be the most promising.
More than 1 million people infected with new coronavirus
March 11 happened to coincide with the day the World Health Organization (WHO) formally declared Covid-19 a global pandemic, and since then, the total number of cases on the planet has gone up from 120,000 to more than ten times that surpassing 1,4 million. The rise in number of fatalities has sadly been even more dramatic going from 4,300 to more than 80,000. It is, however, important to point out that more than 300,000 people have recovered from the viral infection.
Slowly flattening the curve
Fortunately, despite the growing numbers, the nations that were first impacted by the pandemic, like China, are gradually recovering from the crisis and coming out of lockdown. In Europe, countries like Italy, France and Spain, which have been badly affected by the pandemic, are starting to see the ever-so-hopeful flattening of the curve, indicating that the number of new Covid-19 cases is no longer increasing exponentially, but rather on a linear scale. Meanwhile, however, the US, with its population of over 350 million, is still seeing exponential growth in the number of cases, with New York State being hit the hardest.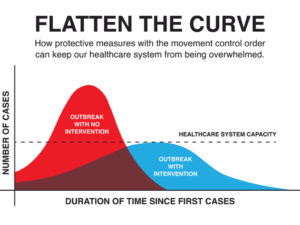 Despite the positive reports coming out of some European countries and cautiously optimistic plans in countries like Denmark, Norwary and Austria to slowly come out of lockdown right after Easter, the best estimates indicate that we may never be rid of SARS-CoV-2, the virus that causes Covid-19, and that lockdowns could last for months, maybe until proper medicines are developed and approved to help decrease the health burden caused by this virus.
Treatments vs vaccines
When speaking of medicines, it is important to distinguish between treatments and vaccines, as sometimes the two are confused. In general, a treatment is a drug that is given to an infected patient, or to someone at high risk of being infected, and it immediately takes effect, counteracting some of the worst health complications caused by the virus, e.g., severe pneumonia, which can lead to death.
Treatments work in the short term, lasting only a few hours or days. A vaccine, on the other hand, would be given to those who have not been exposed to the virus as a form of immunization to prevent the infection. With the most common vaccines, one dose is enough to protect a person from becoming infected for several months up to several years.
The focus is on treatments
At this moment in time, the focus is on discovering treatments to give to patients who are currently fighting the infection or who may end up with the infection in the near future. Treatments have a quicker path to the market, mainly because they may have already been approved by the authorities for other indications. However, they would still need to be appropriately tested in clinical trials to ensure not only that they work against Covid-19, but that they are safe to take for people suffering from the infection and that side effects are not too severe.
According to experts, because of the safety and efficacy testing necessary for new drugs to be approved, a vaccine could take one to two years to reach patients. Since most potential treatments rely on drugs that are already in circulation, one could become available on a broad scale as early as September; however, more time will likely be necessary.
Antibodies are the best bet
One of those experts is Dr Jacob Glanville, a Computational Immuno-Engineer and co-founder of a small biotech company called Distributed Bio based in San Francisco. He and his team have come under the spotlight recently for their feature in the Netflix documentary series, Pandemic: How to Prevent an Outbreak.



In the series, Glanville's group is covered in their pursuit of a universal flu vaccine, Centivax, which would give people immunity against any future flu strain, thus eliminating the need for recurring annual vaccines. Glanville's team have been receiving funding from the Bill & Melinda Gates Foundation for their work with Centivax.
Just last week, in an interview with New Zealand news station RNZ, Glanville disclosed that his group has developed a potential treatment for Covid-19. By taking five antibodies that were used in 2002 to block the SARS virus, which is closely related to the new coronavirus, and evolving them through bioengineering, Glanville says these antibodies are now able to block the SARS-CoV-2 virus as well.
Antiviral therapies are current therapeutic front-runners
Generally speaking, antibodies are touted as the best form of treatment against a viral infection, and several other research teams are working on them.
However, many other potential treatments are already being tested on Covid-19 patients, and some are delivering promising results. One of these is Remdesivir, which was already mentioned in BioStock's March 11 and March 19 articles.
Remdesivir is an antiviral therapy that was originally developed by Gilead Sciences to treat Ebola. The drug has been effective in inhibiting coronaviruses like SARS and MERS, which have similar structures to the new strain, so Remdesivir is a clear front-runner candidate for treating Covid-19. Clinical trials with the drug have already begun in China and in other countries as well.
Read more about Remdesivir here.
This past week, the FDA approved an Investigational New Drug (IND) application for an antiviral drug called EIDD-2801. The drug is being developed by Ridgeback Biotherapeutics LP, and it has shown the ability to prevent the replication of the SARS-CoV-2 virus in preclinical studies. The IND allows the company to begin testing their candidate in humans.
Autoimmune disease drugs are in the spotlight
Another drug that has gotten a lot of attention lately is Hydroxychloroquine (HCQ). It is an anti-inflammatory drug sold by Sanofi (Plaquenil), which has already been approved for the treatment of Malaria and autoimmune diseases like Lupus and Rheumatoid Arthritis (RA).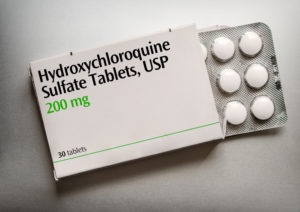 The drug has been given Emergency Use Authorization (EUA) from the EMA and the FDA and is being given in combination with the antibiotic azithromycin to alleviate symptoms in some severe cases of Covid-19 after preliminary studies have shown signs of it being effective. However, more concrete clinical trials are needed to confirm the drug's efficacy and safety profile.
A similar drug currently used for treating autoimmune diseases like RA and that has been approved for clinical trials with Covid-19 patients comes from Roche – Actemra (tocilizumab). Clinical trials with the drug have already begun around the world, including China and Italy, and results from the trial are expected next month.
Light at the end of the tunnel
As Covid-19 continues to spread across the globe, cautious optimism is still overshadowed by a sense of anxiety over the future to come as most people remain in isolation. However, there are encouraging signs that the spread is slowly beginning to wane. Governments of the hardest hit societies are devising plans to gradually get back to normal, and some have already begun down that path.
However, a full return to normalcy should not be expected anytime soon as we patiently wait for the development of a vaccine against Covid-19. Yet, even at this very early stage, the ongoing clinical trials with promising experimental treatments are a glimmer of hope for the patients who are currently infected, or will become infected, by the new coronavirus in the months to come.
Prenumerera på BioStocks nyhetsbrev