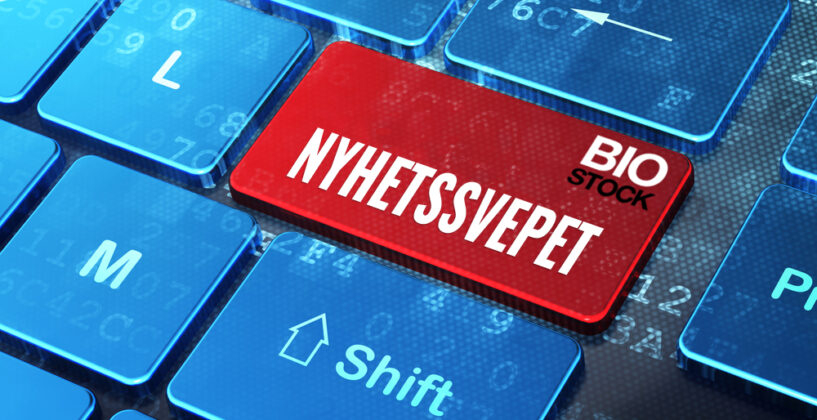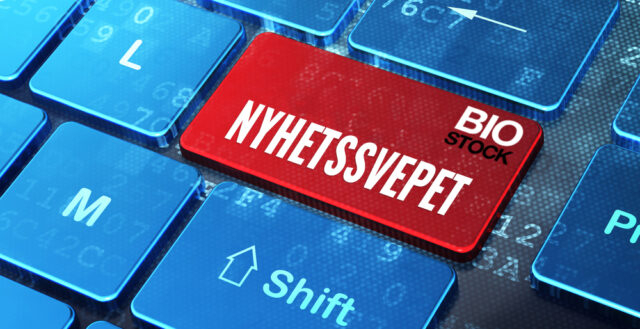 Nyhetssvepet onsdag 12 april
Det senaste från BioStock
» Scandions CMO kommenterar framsteg i PANTAX
» Vinnova leder arbetet med nytt innovationskluster
» Första kvartalets fem bästa life science-aktier
» Nya CFOn om rollen på Annexin Pharmaceuticals 
» FDA godkänner Alligators fas II-studie 
Läs BioStocks nyhetsbrev för v.14 här.
---
Se senaste avsnitt av Börsronden i bannern nedan: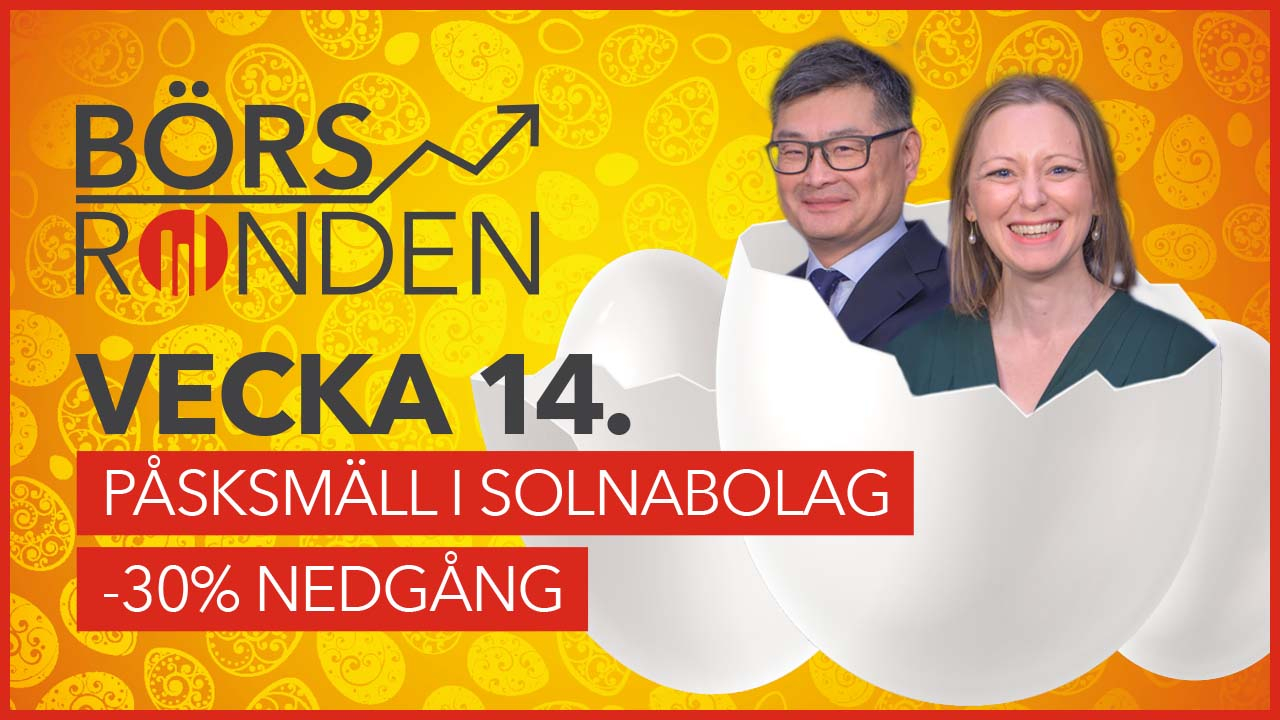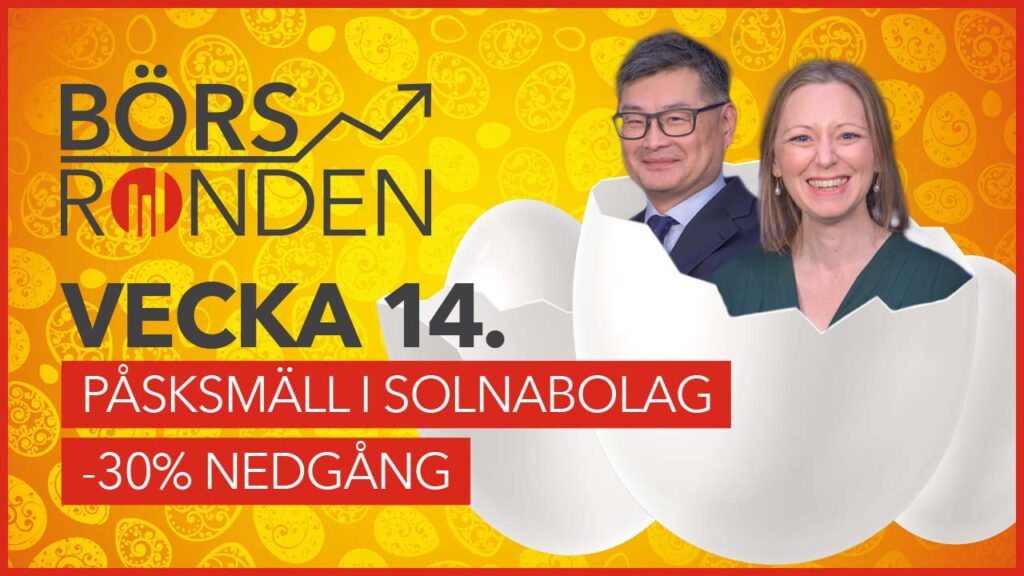 ---
Förmiddagens nyheter
Alligator Bioscience avslutar patientrekrytering i fas II-studien med mitazalimab, OPTIMIZE-1, och bekräftar tidslinjen för topline-data i Q1 2024. Läs mer.
Gedea Biotech utser Anna-Karin Areskog som QA Director och erhåller ISO13485-certifiering. Läs mer.
Newbury Pharmaceuticals publicerar delårsrapport. Läs mer.
Getinge deltar i EU-projekt för utveckling av konstgjord placenta för nyfödda barn. Läs mer.
Klinisk studie inledd för att jämföra effekten av Bactiguard-belagda centrala venkatetrar med icke-belagda. Läs mer.
Tendo meddelar utfall i optionsinlösen. Läs mer.
Apotek Hjärtats inleder försäljning av Peptonic Medicals VagiVital AktivGel. Läs mer.
Scandinavian Realheart meddelar om marknadspotentialen för totala artificiella hjärtan (TAH:s). Läs mer.
Intellego Technologies får order i Asien värd 11,3 Mkr. Läs mer.
Penser har publicerat analytikerpresentation av Mentice. Läs mer.
---
Årsredovisningar:
AroCell  InDex Pharmaceuticals   Inhalation Sciences  Inify Laboratories  Neola Medical
Kallelser:
Acarix  AcouSort (Rättelse)  BrainCool  Devyser Diagnostics  Genovis  Inify Laboratories  Karolinska Development  Klaria Pharma  Modus Therapeutics  Neola Medical  SciBase
Kommunikéer:
Rapportpresentationer:
Oriola Corporation  Tobii Dynavox
---
Nyheter sedan tisdag lunch
WntResearchs teckningsoptioner TO5 utnyttjades till cirka 92,2 procent och bolaget har tillförts cirka 10,6 Mkr. Läs mer.
CHOSA Oncology har antagits för en posterpresentation American Society of Clinical Oncology (ASCO) årliga möte i juni. Läs mer.
Cereno Scientific meddelar nyheter om patientrekrytering för fas II studie och licensavtal med University of Michigan. Läs mer.
En av Natures tidskrifter har publicerat artikel om CombiGenes epilepsiprojekt. Läs mer.
BrainCool inför ny informationspolicy i samband med noteringen på Nasdaq First North Growth Market. Läs mer.
Positiva långtidsresultat för Affibodys izokibep vid behandling av psoriasisartrit. Läs mer.
Expres2ion har meddelat att sista dagen för teckning i företrädesemissionen är idag 12 april. Läs mer. Bolaget har också publicerat videopresentation. Läs mer.
Nyttjandeperioden för teckningsoptioner TO 3 i Phase Holographic Imaging PHI har inletts. Läs mer.
Calliditas har publicerat kostnadseffektivitetsanalys av Nefecon för personer med IgA-nefropati i USA. Läs mer.
Active Biotech genomför posterpresentation av klinisk studie av Naptumomab vid AACR:s Årsmöte 2023. Läs mer.
Herantis Pharma har fått bidrag från EIC-fonden. Läs mer.
Bavarian Nordic slutför insamlandet av fall för klinisk fas III-studie med RSV. Läs mer.
Beactica Therapeutics presenterar LSD1-projektet på AACRs årsmöte 2023. Läs mer.
Prostatype Genomics genomförda optionsinlösen av teckningsoptioner TO 2 har registrerats på Bolagsverket. Läs mer.
Allarity Therapeutics har fått abstrakt accepterat vid ASCOs årsmöte 2023. Läs mer.
En analys av Diamyd Medical har publicerats av Penser. Läs mer.
---
Förmiddagens kursutveckling
Vinnare: Prostatype Genomics 17,0%, AlphaHelix 14,3%, S2Medical 10,7%, Alligator Bioscience 9,1%, Peptonic Medical 8,9%
Förlorare: Newbury Pharmaceuticals -18,4%, Medfield -13,5%, QLife -12,2%, Mendus -10,9 %, Calmark -9,3%
Index: OMXS30 2 226 0,71%, Hälsovård -0,05% 
Prenumerera på BioStocks nyhetsbrev