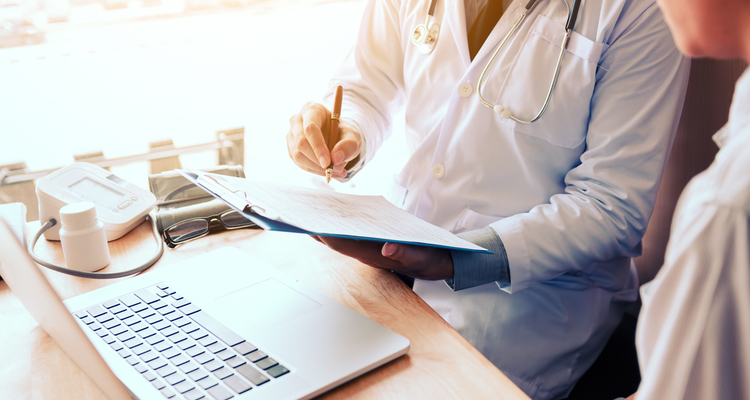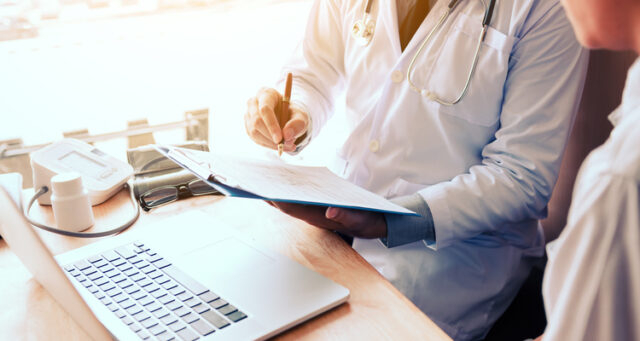 Immunicum delivers positive phase II data in AML
Swedish/Dutch biotech Immunicum has been taking huge strides towards its goal of delivering a new treatment for one of the most serious challenges within cancer therapy: tumour recurrence. The latest step forward came earlier this week in the form of positive interim phase II data from the company ADVANCE-II project in acute myeloid leukaemia patients.
Tumor recurrence causes the vast majority of cancer-related deaths world-wide. Immunicum's goal is to reduce tumour recurrence via so-called cancer relapse vaccination, leading to improved immune control over residual disease. Read more about Immunicum's strategy for fighting tumour recurrence here.
Fighting tumour recurrence
Immunicum's lead candidate DCP-001 is a cancer relapse vaccine currently being evaluated in the phase II ADVANCE-II trial in acute myeloid leukaemia (AML). AML is a blood-borne cancer that has a high probability of recurrence following initial treatment.
Of particular relevance in AML is the detection of measurable residual disease (MRD) following initial treatment. This is a strong predictor of the relapse-free survival (RFS) and overall survival (OS). Despite decades of research, AML maintenance therapy has proven elusive, because it requires products that are effective against the disease and, at the same time, do not harm the patient's health and quality of life.
Ongoing ADVANCE-II trial in AML
ADVANCE–II is an international, multi center, open-label study that has enrolled AML patients in complete remission (CR) following chemotherapy induction, but who have persistent MRD and were therefore deemed to be at elevated risk of relapse. The primary endpoint of the study is MRD response, and the secondary endpoints of RFS and OS.
Initial data from the study has already shown that the treatment with DCP-001 is safe, well-tolerated and with promising early signs of efficacy on converting patients from MRD to MRD-negative. This week, Immunicum announced further interim data from the study suggesting that DCP-001 has significant therapeutic potential to control MRD based on the complete read-out of all (20) evaluable patients.
For the study, patients were divided into two cohorts of 10 patients each, administered with two different dose levels of DCP-001. At the cut-off date for the interim analysis, seven out of 20 patients showed an MRD response, with fivepatients converting from MRD+ to MRD-, and two patients achieving at least a 10-fold reduction in MRD throughout the course of the trial.
Patients who converted from MRD+ to MRD- over the course of the trial demonstrated an improved survival over those not having fully converted. An additional seven patients remained in complete remission (CR) with stable MRD levels and only six patients encountered relapse. Additionally, no serious adverse events were reported in conjunction with Intradermal injections of DCP-001.
Furthermore, with a median follow-up on study of 14.3 months, the median RFS and OS have not yet been reached. The estimated 6-month RFS based on the data available to-date is 83.7 per cent, with an estimated 6-month OS of 97.0 per cent.
Overall, the interim survival data provides for a first clear indication that the effects of DCP-001 vaccination observed on MRD translate into relevant survival benefit.
Immunicum's CEO Erik Manting was extremely pleased with the results:
»The clinical data for our lead pipeline project DCP-001 have matured and are shaping up very positively, delivering a successful outcome on MRD conversions and control as the primary study endpoint. With the majority of patients still relapse-free at the moment of this read-out, this update provides for a first clear signal that MRD responses following DCP-001 vaccination translate into relevant survival benefit- In addition, DCP-001 continues to demonstrate excellent safety in the clinic and the preclinical studies which we presented at medical and scientific conferences confirm its combination potential with standard-of-care AML therapies. This provides the basis for a highly competitive product profile in AML maintenance.«
Immunicum's CMO Jeroen Rovers dove deeper into the importance of these data:
»With only one sole drug specifically approved for post-remission AML maintenance treatment, AML patients in remission have historically been underserved with respect to solutions prohibiting or at least delaying cancer recurrence. The achievement of MRD conversions after DCP-001 treatment, coupled with a compelling safety profile, is an exciting step forward for Immunicum and the AML patient population with continued unmet need. The ADVANCE-II data contribute to the growing body of evidence that reducing MRD directly correlates with a relapse-free and overall survival benefit for patients. We are confident that the outcome of the ADVANCE-II study will provide a strong rationale for continued evaluation of DCP-001 in a larger clinical trial.«
Positive momentum moving forward
According to Professor Arjan Van De Loosdrecht, who is Principal Investigator of the ADVANCE-II study and lead-scientist in MDS/AML at Amsterdam University Medical Center/Vumc, ADVANCE-II data confirm the immunotherapeutic potential of DCP-001. Professor Van De Loosdrecht also points out that the study is indicative of how having MRD as a primary endpoint in a phase II study is a powerful predictor of RFS and OS.
Providing the basis for future development
Following the strong data from the ADVANCE-II trial reported this week, Immunicum is expected to provide additional data updates during the remainder of 2022. According to the company, it will be in a position to report more mature RFS and OS data in Q4, and it will continue to collect the immunomonitoring data that are part of the trial.
To support the further development of DCP-001, Immunicum has recently presented preclinical data demonstrating its combination potential with new and upcoming AML therapies. Additionally, the company will also continue to ramp up its process development and manufacturing capabilities required to be able to provide for the next stage of clinical development and commercialisation.
The content of BioStock's news and analyses is independent but the work of BioStock is to a certain degree financed by life science companies. The above article concerns a company from which BioStock has received financing.
Prenumerera på BioStocks nyhetsbrev