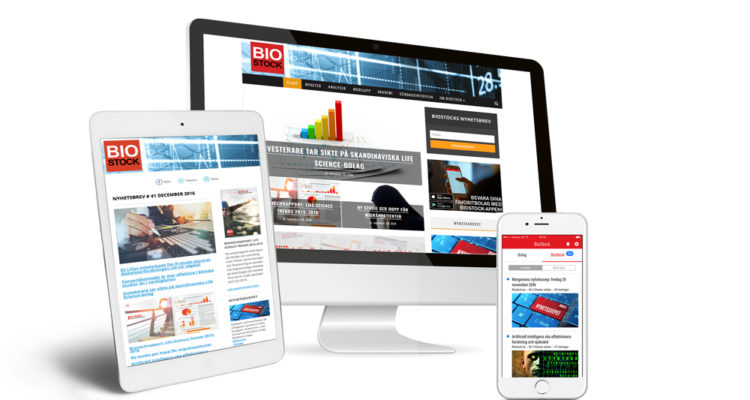 BioStock is Scandinavia's leading digital news and analysis service with an exclusive focus on companies in the Life Science sector. The editorial office is located at Medicon Village in Lund, which is one of Sweden's foremost innovation clusters for life science companies.
BioStock's content is aimed at investors and representatives of companies and organizations in biotechnology, medical technology, diagnostics and drug development. BioStock's daily news updates are followed by a majority of decision-makers at management level in Nordic life science.
By distributing BioStock's news, articles and interviews as well as filmed investor events and capital market days in parallel in several channels and via a broad network of media partners, BioStock's content reaches a broad base of industry leaders and investors, both in Sweden and internationally.
All content published on BioStock can and may be shared provided that reference is made to the source, with the exception of third party commercial purposes. Official information about the companies BioStock monitors can be found on each company's website.
Explore BioStock's content here.
Work at BioStock
Read about our vacancies here.