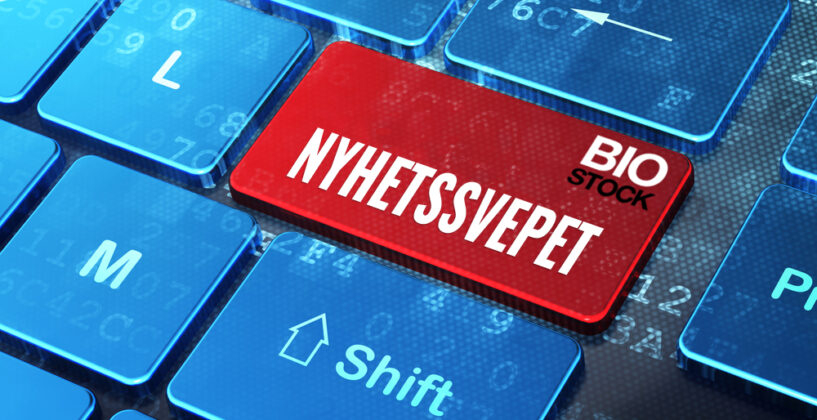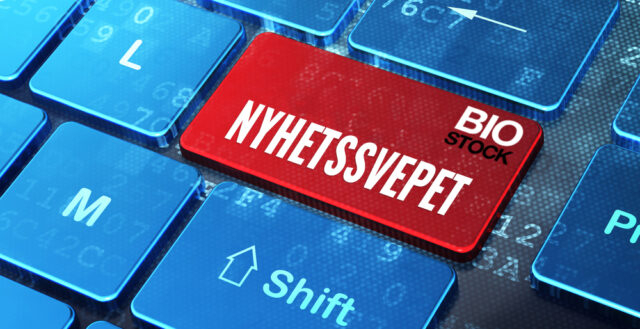 Nyhetssvepet måndag 4 juli
---
Förmiddagens nyheter
Karolinska Development har slutfört investering i PharmNovo. Läs mer.
Spermosens medverkar i forskningsprojekt finansierat av KK-stiftelsen. Läs mer.
Xbrane har uppdaterat FDA-ansökan för ranibizumab. Läs mer.
Getinge publicerar Q2-rapport den 19 juli. Läs mer. Bolaget meddelar även slutfört förvärv av FLUOPTICS SAS. Läs mer.
Targovax meddelar att omstruktureringen av bolaget har slutförts. Läs mer.
Integrum flyttar den globala marknadsföringsorganisationen till sitt dotterbolag i USA. Läs mer.
Eurocine Vaccines sammanfattar en strategisk utvecklingsplan för sin HSV-2-vaccinkandidat. Läs mer.
Lifecare har publicerat nyhetsbrev för juli. Läs mer.
---
Se presentationerna från BioStock Life Science Spring Summit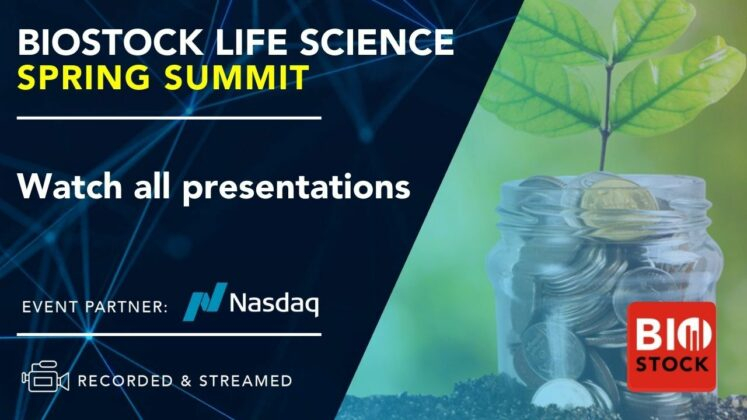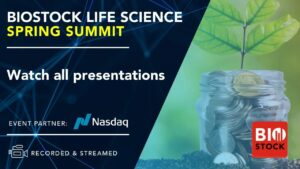 ---
Meddelanden om aktietransaktioner och förändring av eget kapital:
---
Nyheter inkomna sedan fredag lunch
Coegin Pharma har rapporterat positiva slutliga data från COAK-studien. Läs mer.
Huvudägaren och vd i Pila Pharma,  Dorte X. Gram, har ökat sitt innehav i bolaget. Läs mer.
Scandion Oncology har meddelat utfall av företrädesemission. Läs mer.
Hemcheck har tecknat distributionsavtal i Spanien. Läs mer.
Sista dag för handel i Alzinovas BTU är den 6 juli. Läs mer.
Senzime slutför förvärvet av Respiratory Motion. Läs mer.
Cinclus Pharma har inkluderat sista patienten i sin fas II-eGERD-studie. Läs mer.
Bavarian Nordic har meddelat att USA har lagt ytterligare order på vaccin för apkoppor. Läs mer.
PharmaLundensis har meddelat utfall av teckningsoptioner av serie TO 2019/2022. Läs mer.
Utfall i företrädesemission har meddelats av Oblique Therapeutics. Läs mer.
Kiwok har omförhandlat låneavtal med Almi. Läs mer.
Gradientech har tecknat distributionsavtal för Europa. Läs mer.
Zenicor har tecknat avtal med University of Leeds i UK för att utvärdera AI-algoritmer. Läs mer.
RaySearch Laboratories har fått order på RayCare från Seoul National University Hospital (SNUH) i Sydkorea . Läs mer.
---
Förmiddagens kursutveckling
Vinnare: Raytelligence 20,0%, QuiaPEG 16,8% Egetis Therapeutics 12,5%, Calmark 11,4%, Oncopeptides 10,9%
Förlorare: Duearity -15,6%, Iconovo -10,1%, Asarina Pharma -8,3 %, Qlife -8,1%, Cline Scientific -7,7 %
Prenumerera på BioStocks nyhetsbrev