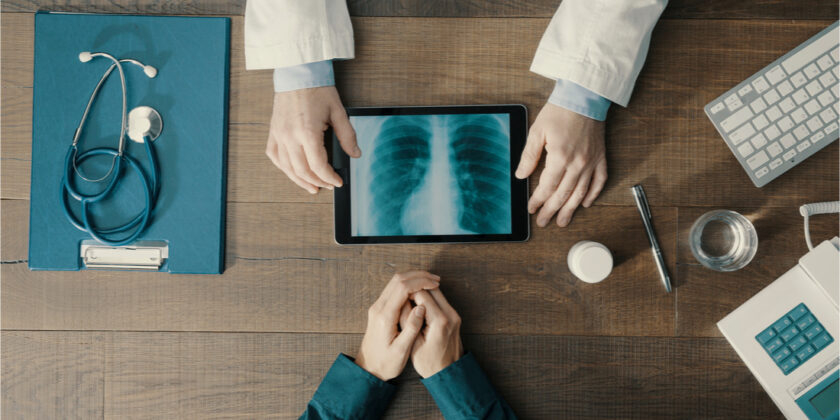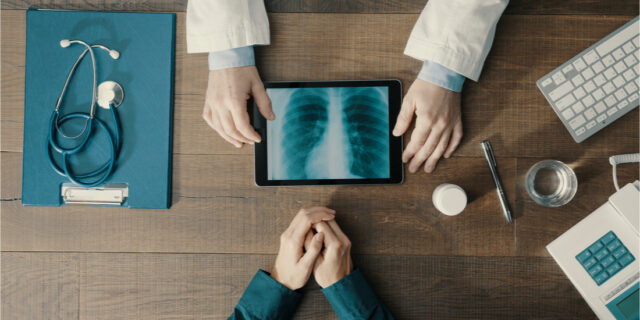 Evaxion Biotech utökar sitt program med ny indikation
Bioteknikbolaget Evaxion Biotech, som utvecklar AI-baserade immunoterapier, har sett uppmuntrande prekliniska resultat med kandidaten EVX-03. Bolaget expanderar därför sitt program till att innefatta indikationen icke-småcellig lungcancer. Evaxion planerar att ansöka om myndighetstillstånd i det andra halvåret av 2022 för en klinisk studie inom den nya indikationen, vilket bolaget menar signifikant ökar möjligheterna för sin teknologi.
Genom att använda sig av artificiell intelligens identifierar och utvecklar Köpenhamnsbaserade Evaxion Biotech immunterapier för cancer- och infektionssjukdomar. Med denna teknik vill bolaget mer tids- och kostnadseffektivt upptäcka och utveckla effektivare immunterapier och vacciner. Hittills har tre egenutvecklade AI-plattformar vuxit fram: PIONEER, EDEN och RAVEN, vilka omfattar en bred pipeline av kandidater som griper sig an två områden med betydande medicinskt behov.
Läs mer om bolagets pipeline här.
EVX-01 och EVX-02
PIONEER är avsett för utveckling av immunonkologibehandlingar, medan EDEN och RAVEN utvecklas för vaccin mot bakterier respektive virussjukdomar. Av bolagets totalt sex läkemedelskandidater härrör tre från PIONEER, två från EDEN och en från RAVEN.
Den ena av bolagets ledande kandidater, EVX-01, befinner sig i fas IIb och utvärderas hos patienter med icke-opererbar eller metastaserat melanom i kombination med Mercks storsäljare Keytruda. EVX-02 – bolagets andra ledande kandidat, som också står redo för fas IIb, syftar till att lösa canceråterfall – en av de största utmaningarna inom onkologin. Kandidaten baseras på DNA-teknologi och utvärderas hos patienter med adjuvant melanom – vilket innebär att tumören framgångsrikt avlägsnats kirurgiskt, och fokus är därför att förhindra återfall.
Kliniska framgångar
Med EVX-02 har Evaxion sett framgångar tidigare i år genom positiva preliminära resultat, vilket föranledde bolaget att påskynda utvecklingsprogrammet. Läs mer om detta här. De kliniska framgångarna tycks nu fortsätta – denna gång med EVX-03, som likt EVX-02 är en DNA-terapi, och som befinner sig i preklinisk fas. Kandidaten var från början tänkt att testas tillsammans med EVX-02 som adjuvant behandling av melanom, men bolaget meddelade nyligen att man byter fokus efter framgångarna med EVX-03. Kandidaten visade så pass positiva resultat att man i stället väljer att avancera kandidaten till en klinisk fas I/IIa studie i en ny indikation, nämligen avancerad icke-småcellig lungcancer. Evaxion Biotechs vd Lars Staal Wegner kommenterade resultaten:
»We are very pleased to announce that the data from EVX-03 is very encouraging on all parameters from anti-tumor effect to immunogenicity. That is why we are moving forward with EVX-03, as we firmly believe it will be able to make a difference in multiple indications.«
Planen är att skicka in ansökan om myndighetsgodkännande för den kliniska studien under det andra halvåret 2022.
Ökar potentialen
Den nya indikationen icke-småcellig lungcancer utgör ungefär 85 procent av all lungcancer, och det finns ett enormt medicinskt behov. Enligt GlobalData är den globala marknaden värd 23 miljarder USD, och väntas uppgå till 33 miljarder USD år 2029. Att inkludera en indikation med sådan marknadspotential i sitt program menar Evaxion avsevärt trappar upp möjligheterna för sin teknologi. Även på investerarhåll tycks ögon ha öppnats för bolaget, som i början av juni säkrade finansiering på upp till 40 MUSD från Lincoln Park Capital. Det går att läsa mer om detta här.
Bolagets höga momentum tycks alltså inte avta, utan tvärtom, ta ny fart. Vd Lars Staal Wegner summerade vikten av de senaste nyheten genom att påpeka den signifikanta potentialen:
»In the EVX-03 program, we plan to target non-small cell lung cancer as a new indication for this technology because of the vast unmet medical needs, a huge market potential, and the increased potential to demonstrate rapid proof-of-concept in the clinic. We believe that expanding the PIONEER platform into this new cancer indication will significantly broaden the opportunities for our technology.«

Innehållet i BioStocks nyheter och analyser är oberoende men BioStocks verksamhet är i viss mån finansierad av bolag i branschen. Detta inlägg avser ett bolag som BioStock erhållit finansiering från.
Prenumerera på BioStocks nyhetsbrev