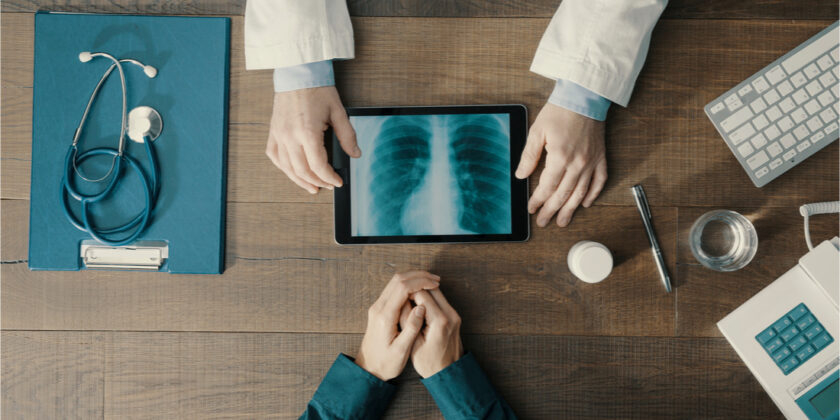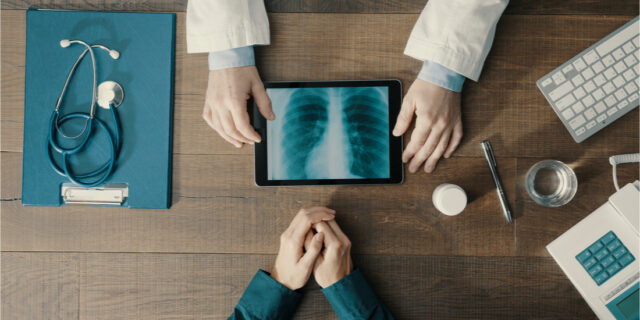 Evaxion Biotech expands its programme with a new indication
Danish Evaxion Biotech, which develops AI-based immunotherapies, has seen encouraging preclinical results with the candidate EVX-03. The company is therefore expanding its programme to include the indication of non-small cell lung cancer. Evaxion plans to submit a regulatory filing in the second half of 2022 for a clinical study within the new indication, which the company believes significantly increases the technology's possibilities.
Using artificial intelligence, Copenhagen-based Evaxion Biotech identifies and develops immunotherapies for cancer and infectious diseases. With this technology, the company wants to detect and develop more effective immunotherapies and vaccines in a time- and cost-effective manner. To date, the company has three proprietary AI platforms: PIONEER, EDEN, and RAVEN, which include a broad pipeline of candidates addressing two areas of significant medical need.
Read more about the company's pipeline here.
EVX-01 and EVX-02
PIONEER is intended for the development of immuno-oncology treatments, while EDEN and RAVEN are being developed for vaccines against bacteria and viral diseases, respectively. Of the company's total six drug candidates, three are derived from PIONEER, two from EDEN, and one from RAVEN.
One of the company's leading candidates, EVX-01, is in phase IIb and is being evaluated in patients with non-operable or metastatic melanoma in combination with Merck's bestseller Keytruda. EVX-02 – the company's second-leading candidate, which is also ready for phase IIb, aims to solve the challenge of cancer recurrence – one of the biggest challenges in oncology. The candidate is based on DNA technology and is being evaluated in patients with adjuvant melanoma – which means that the tumour has been successfully surgically removed, and the focus is on preventing recurrence.
Clinical progress
With EVX-02, Evaxion has seen clinical progress earlier this year through positive preliminary results, which prompted the company to accelerate the development programme. Read more about this here. The clinical momentum now seems to continue – this time with EVX-03, which like EVX-02, is a DNA therapy and is in the preclinical phase. Originally the candidate was to be tested together with EVX-02 as an adjuvant treatment for melanoma, but the company recently announced that it is changing its focus after the positive preclinical results with EVX-03. In fact, the results were so positive that Evaxion has chosen to advance the candidate to a clinical phase I/IIa study in a new indication, advanced non-small cell lung cancer. Evaxion Biotech's CEO Lars Staal Wegner commented on the results:
»The data from EVX-03 is very encouraging on all parameters from anti-tumor effect to immunogenicity. That is why we are moving forward with EVX-03, as we firmly believe it will be able to make a difference in multiple indications.«
The plan is to apply for regulatory approval for the clinical study during the second half of 2022.
Increased potential
The new indication of non-small cell lung cancer accounts for approximately 85 percent of all lung cancers, and there is a tremendous medical need. According to GlobalData, the global market is worth USD 23 billion and is expected to increase to USD 33 billion by 2029. Evaxion believes it will significantly increase the possibilities for the technology by including an indication with such market potential in its programme. Investors also seem to have noticed the company, which secured financing of up to 40 million USD from Lincoln Park Capital in early June. You can read more about this here.
So, the company's momentum does not seem to decrease but rather to gain new strength. CEO Lars Staal Wegner summed up the importance of the latest news by emphasizing the significant potential:
»In the EVX-03 programme, we plan to target non-small cell lung cancer as a new indication for this technology because of the vast unmet medical needs, a considerable market potential, and the increased potential to demonstrate rapid proof-of-concept in the clinic. We believe that expanding the PIONEER platform into this new cancer indication will significantly broaden the opportunities for our technology.«
The content of BioStock's news and analyses is independent but the work of BioStock is to a certain degree financed by life science companies. The above article concerns a company from which BioStock has received financing.
Prenumerera på BioStocks nyhetsbrev