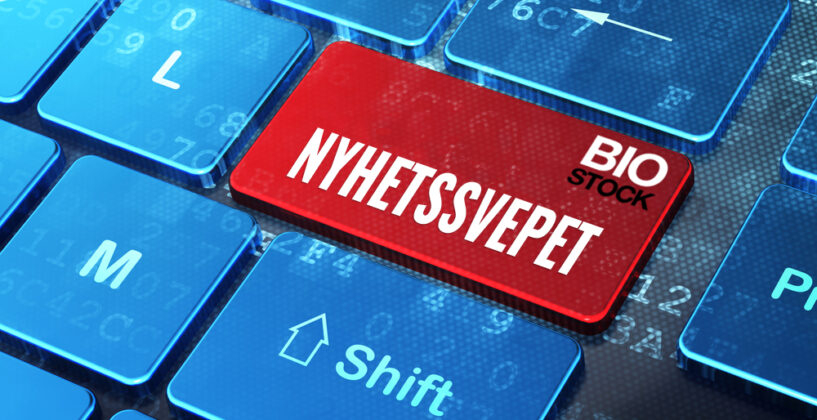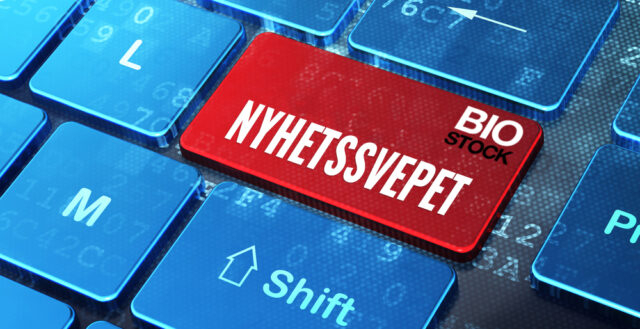 Nyhetssvepet onsdag 29 juni
---
Förmiddagens nyheter
WntResearch inleder samarbete kring blodcancer med ett forskarteam vid Helsingfors universitet. Läs mer.
Handeln med Arcede Pharmas aktie på Spotlight Stock Market inleds idag. Läs mer.
Pharmacolog gör ytterligare amerikanska installationer och tar emot ny order från Codonics. Läs mer.
Den första operationen med Episurfs Episealer i Indien är planerad. Läs mer.
Lumitos publicerar intervju med bolagets vd. Läs mer.
Niagara Health System i Kanada väljer Sectras helhetslösning för att förbättra patientvården. Läs mer.
Intervju med Prolight Diagnostics vd. Läs mer.
Inhalation Sciences PreciseInhale visar på hög precision i en ny studie som publicerats  i Journal of Environmental Science and Pollution Research. Läs mer.
Mentice har fått en initial order på 1,93 miljoner USD för simulatorer och utvecklingsarbete från Medtronic. Läs mer.
Bio-Works bekräftar ny order på 2,8 Mkr för leverans av WorkBeads. Läs mer.
Claes Lind blir Chief Medical Officer på INIFY Laboratories. Läs mer.
Elektas valberednings förslag till styrelse inför årsstämman. Läs mer.
XVIVO Perfusion inbjuder till telefonkonferens med anledning av delårsrapport januari-juni 2022. Läs mer.
---
Se presentationerna från BioStock Life Science Spring Summit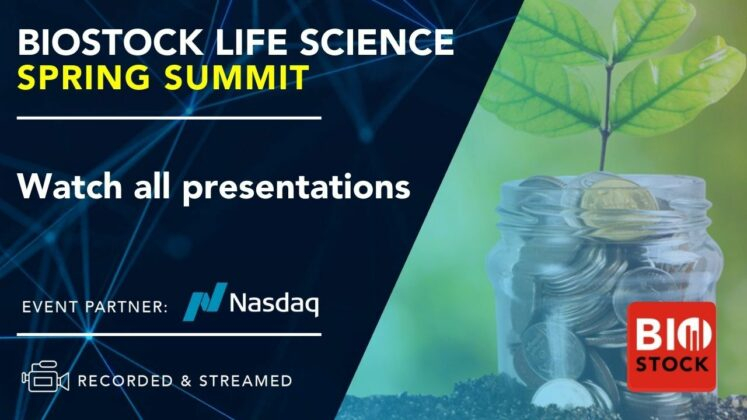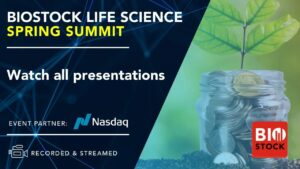 ---
Kommunikéer:
Biosergen  Clinical Laserthermia Systems  Oncopeptides  Neola Medical Phase Holographic 
Meddelanden om aktietransaktioner och förändring av eget kapital:
---
Nyheter inkomna sedan tisdag lunch
Prostatype Genomics offentliggjorde prospekt med anledning av kommande företrädesemission. Läs mer.
BioPorto tillkännagav att de nått sin målsättning gällande antalet försökspersoner till den kliniska studie som ska stödja bolagets ansökan till FDA. Läs mer.
PExA meddelade att en ny vetenskaplig publikation för första gången visar att cytokiner som är erkänt viktiga biomarkörer går att mäta i PEx-prover. Läs mer.
SynAct Pharma godkändes för notering på Nasdaq Stockholm. Läs mer.
ViroGates meddelade mottagandet av ett lånefinansieringsförslag från Vækstfonden. Läs mer.
Handel med BBS:s teckningsoptioner påbörjades på First North Growth Market Finland. Läs mer.
Qlife Holding ingick låneavtal på upp till 20 Mkr för att slutföra produktutvecklingen och registreringen av CRP och PHE under 2022. Läs mer.
En publikation i Nature Reviews Urology sammanfattade den vetenskapliga grunden för SelectImmune Pharmas strategi för läkemedelsutveckling. Läs mer.
Klinisk data från SoftOx Solutions publicerades i Acta Dermato-Venereologica. Läs mer.
ISR tecknade utvecklingsavtal med Catalent för att skala upp sitt näsvaccin för fas III. Läs mer.
Calliditas Therapeutics meddelade att man etablerar ett amerikanskt ATM-program. Läs mer.
---
Förmiddagens kursutveckling
Vinnare: Redwood Pharma 12,5%, WntResearch 12,4%, Pharmiva 10,1%, Mentice 9,8%, Ziccum 8,75% 
Förlorare: ObsteCare -17,8%, Inhalation Sciences -10,7%, Lipigon Pharmaceuticals -9,8%, Idogen -9,3%, PExA -8,9% 
Prenumerera på BioStocks nyhetsbrev