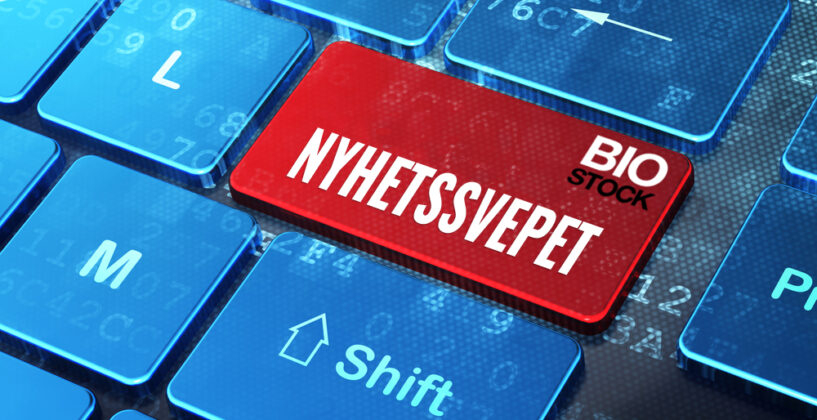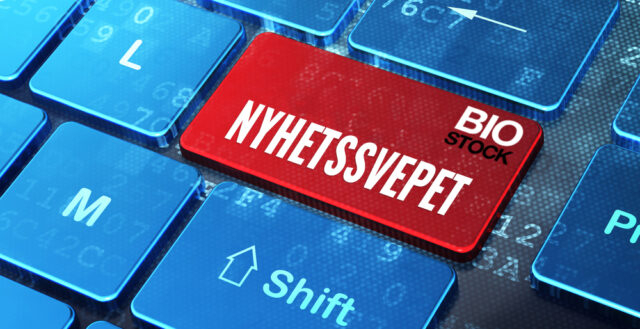 Nyhetssvepet måndag 10 januari
Läs BioStocks nyhetsbrev för v.1 här.
Cyxone
har undertecknat ett Letter of Agreement (LOA) med den kliniska kontraktsforskningsorganisation som bolaget nyligen inledde ett samarbete (Early Operations Agreement, EOA) med.
Läs mer
.
Umecrine Cognition presentar data som visar en reduktion av neuroinflammation efter behandling med golexanolon. Läs mer.
Teckningsperioden i Brighters företrädesemission inleds idag. Läs mer.
Huvudägare utfärdar köpoptioner till styrelseledamöter, ledande befattningshavare och vissa övriga anställda i ADDvise Group. Läs mer.
ObsteCare besöker samarbetspartners i USA. Läs mer.
Medivir presenterar vid H.C. Wainwright BioConnect Virtual Conference. Läs mer.
Implantica presenterar på Digital Medicine & Medtech Showcase 2022. Läs mer.
Nyheter inkomna sedan fredag lunch: 
DanCann Pharma meddelade att man erhållit godkännande av varumärken för den kommande produktportföljen genom European Union Intellectual Property Office Certificate of Registration. Läs mer.
Stenocare har erhållit godkännande från danska Lægemiddelstyrelsen att förse patienter med produkter av medicinsk cannabisolja. Läs mer.
Nordic Nanovector gav en uppdatering avseende bolagets fas IIb-studie med Betalutin. Läs mer.
Intertek Medical Notified Body har bekräftat mottagandet av teknisk dokumentation för MD100 Strokefinder från Medfield Diagnostics och har påbörjat granskningsarbetet. Läs mer.
Lumito meddelade att man genomför riktad nyemission av aktier till garanter i samband med den genomförda företrädesemissionen. Läs mer.
Devyser Diagnostic informerade om utnyttjande av övertilldelningsoptionen i noteringen av bolagets aktier och avslutande av stabiliseringsperioden. Läs mer.
Hansa Biopharma lämnade verksamhetsuppdatering inklusive viss finansiell nyckelinformation. Läs mer.
BerGenBio informerade om insidertransaktion. Läs mer.
Förmiddagens vinnare: Obstecare 20,2%, Lumito 10,5%, Peptonic Medical 10%, Odinwell 9,4%, Expres2ion Biotech 9,2%
Förmiddagens förlorare: Brighter -10,5%, GPX Medical -10,1%, CS Medica -7,6%, Follicum -7,4%, ADDVise B -6,9%
Index: OMXS30 2387 -0,56%, Hälsovård -0,72%
Prenumerera på BioStocks nyhetsbrev