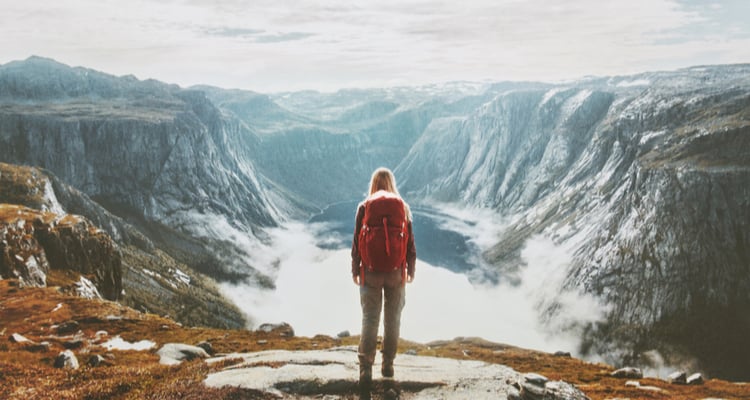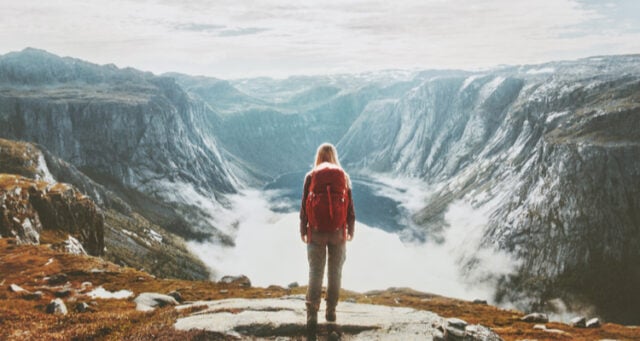 Coegin Pharmas resa från koncept till klinik
Trettio år av banbrytande forskning i syfte att identifiera cPLA₂α-enzymets proinflammatoriska roller och signalkaskader har gett upphov till Coegin Pharma, ett nordiskt bioteknikbolag som är redo att ta sin ledande kandidat AVX001 till klinik. BioStock har tagit en närmre titt på den resa som professor Berit Johansen vid Norges teknisk-naturvetenskapliga universitet gjort från koncept till klinisk utveckling och hur hon kunnat förverkliga sin vision.
Sambandet mellan kroniska inflammatoriska sjukdomar, såsom psoriasis, och cancer har varit känt i många år. Dessa typer av tillstånd har flera gemensamma pro-inflammatoriska mekanismer och delar även andra sjukdomsmarkörer, där okontrollerad tillväxt av nya celler (hyperproliferation) och bildandet av nya blodkärl (angiogenes) är två exempel. Denna koppling undersöktes dock aldrig för terapeutiska ändamål förrän Berit Johansen, som för närvarande är professor i bioteknik vid Norges teknisk-naturvetenskapliga universitet (NTNU), i början av sin vetenskapliga karriär stötte på en specifik familj av enzymer – en upptäckt som ledde till en förståelse för sådana mekanismer. Hon fann att i synnerhet ett enzym från denna familj var den pusselbit som saknats och som behövdes för att börja utveckla en lovande behandling som inte bara kunde bekämpa kroniska inflammatoriska sjukdomar utan även vissa cancerformer.
PLA₂-enzymer
Professor Johansen började sin vetenskapliga resa tidigt vid universitetet i Trondheim, Norge, numera NTNU. Det var där hon tog sin MSc och doktorsexamen i molekylär genetik 1985 respektive 1990. Redan från början var hon mycket intresserad av att förstå de cellulära kommunikationsmekanismerna som reglerar patologiska processer. Under sina doktorandstudier tillbringade hon en tid som gästforskare på Biogen i USA. Det var under den här tiden som hon klonade genen för ett enzym som var aktivt i blod och involverat i ledgångsreumatism (RA), en autoimmun sjukdom som leder till kronisk inflammation i lederna.
Detta enzym, som ingår i enzymfamiljen PLA₂ (fosfolipas A2), visade sig ingå i en familj av flera enzymer med distinkta fysiologiska och patologiska roller. Intresset ledde henne vidare till upptäckten av cPLA₂α-enzymet som en nyckelförmedlare i kommunikationen mellan den yttre delen av cellen, där signalerna rör sig från cell till cell i hela kroppen, och kärnan, där DNA finns och där nya signaler föds. Johansens forskning klargjorde att när specifika proinflammatoriska signaler ska ta sig till ytan på en cell, ska detta specifika enzym leda till en signalkaskad som berättar för cellens kärna att den kontinuerligt ska producera molekyler som leder till inflammation, precis som man ser hos RA-patienter.
Johansens nyfikenhet på detta tog henne tillbaka till NTNU, där hon fortsatte att studera den här enzymfamiljen. Det var där som hon och hennes team 1998 producerade den första publikationen som beskriver vikten av enzymet cPLA₂α som en regulator för proinflammatorisk transkriptionsfaktoraktivering i människohud, kopplad till psoriasis.
Att hitta terapeutisk potential
Efter att ha återvänt som gästforskare vid Biogen i USA kunde Johansen använda alla de molekylära verktygen som hon hade till sitt förfogande för att lära sig mer om PLA₂-enzymernas roll i inflammation och sjukdom. Genom sitt arbete märkte hon att cPLA₂α-enzymet spelade en viktig roll i hyperproliferation – en sjukdomsmekanism som återfinns i kroniska sjukdomar som psoriasis, där inflammation åtföljs av onormal produktion av nya hudceller. Mekanismen finns även i cancer, där mutationer gör att celler växer okontrollerat vilket leder till att tumörer bildas.
I ett nästa steg föreställde man sig att verktygen som ledde till denna upptäckt skulle kunna ha terapeutiska tillämpningar. Förhoppningen var att hyperproliferation skulle kunna dämpas och kanske till och med stoppas genom att tysta detta specifika enzym. 2005 tog Johansens resa en vändning då hon visste att hon var tvungen att utforska affärspotentialen i sitt arbete. Offentliga medel saknades och hon bestämde sig för att grunda ett bolag, då kallat Avexxin. Förutsatt att hyperproliferation kan stoppas, skulle rätt team och adekvat finansiering kunna leda till utvecklingen av ett nytt läkemedel för att hjälpa miljontals människor som lider av psoriasis och cancer, och kanske ytterligare indikationer.
Med hårt arbete och uthållighet undersökte sedan professor Johansen och hennes bolag cPLA₂α-enzymets roll ytterligare och kunde utveckla två distinkta klasser av mycket potenta och selektiva molekyler som riktar sig mot enzymet för att hämma dess huvudsakliga verkan inuti cellen. Detta ledde till den anmärkningsvärda dämpningen av inflammatoriska mekanismer som man ser vid psoriasis, cancer och fibros. Proof-of-concept (PoC) hos psoriasispatienter uppnåddes år 2015.
Bildandet av Coegin Pharma

Professor Johansens team har sedan dess insett att deras behandlingsstrategi har potential att leda till en riktad terapi inom onkologi. Detta då bolaget skulle kunna rikta sig mot tumörer där cPLA₂α är överuttryckt, vilket möjliggör val av subindikationer som är särskilt känsliga för den nya behandlingen, som leukemi, trippel negativ bröstcancer (TNBC), hudcancer och aktinisk keratos (AK), som är ett precanceröst tillstånd i huden.
Då Johansens bolag såg den betydande affärspotentialen som låg i att rikta sig mot cPLA₂α, fokuserade man på att bygga vidare på bolaget för att attrahera mer kapital och för att kunna nå det slutgiltiga målet att utveckla en ny terapi. Man utsåg en ny styrelse och ledning och genomförde en reviderad affärsstrategi fokus gick från psoriasis till cancer. År 2020 blev Avexxin istället Coegin Pharma och noterades under sitt nya namn på NGM Nordic SME. Man satte samman ett starkt team av ledare med omfattande erfarenhet inom life science-branschen där Tore Duvold utsågs till vd. Professor Johansen är dock fortfarande ryggraden i bolaget i sin roll som CSO.
I klinisk utveckling
Tack vare att PoC uppnåtts i psoriasis, planerar Coegin Pharma nu att genomföra en kombinerad klinisk fas I/II-studie i AK med kandidaten AVX001 som riktar sig mot cPLA₂α-enzymet. Man har nyligen lämnat in en ansökan om kliniska prövningar (CTA) till den danska läkemedelsmyndigheten och till den vetenskapliga etikkommittén och man förväntar sig svar på ansökningarna till sommaren.
BioStock kontaktade professor Johansen för att få veta mer om hennes resa och visioner för Coegin då bolaget avancerar den kliniska utvecklingen av AVX001.
»Hyperproliferation is regulated by a number of growth factors. The cPLA₂α enzyme acts as an intracellular communicator for a fraction of these and is therefore an interesting therapeutic target. Angiogenesis is blood vessel formation and includes proliferation of various cell types including endothelial cells. Some growth factors responsible for hyperproliferation and angiogenesis are common and include the cPLA₂α enzyme as communicator« — Professor Berit Johansen, CSO Coegin Pharma
Professor Johansen, here we have tried to give our readers a short synthesis of your long journey towards combating chronic inflammation and other disease mechanisms also found in cancer. To begin with, what got you interested in this topic?
– My interest for this specific research can be summarized with two keywords: exciting and challenging! Starting from childhood, I have had a deep interest in understanding how things are connected both in life and in society. So, when I was introduced to the PLA2 enzyme research and their role in cellular communication processes, I got even more inspired. Also, besides having great scientific and therapeutic challenges with this research, I highly appreciate having access to world experts within this field, and also immense support from the company, management, board and its investors. 
Without getting too technical, if possible, what is cPLA₂α and what role does it play in our day-to-day lives?
– The enzyme is an important cellular communicator in response to certain hormones also in normal physiologic processes, then in balance with complementary signalling. When this balance is tilted by, e.g., proinflammatory stimuli, the enzyme becomes overactive and the regulator of proinflammatory or cancerous processes.
How does cPLA₂α affect hyperproliferation, and what is the connection between hyperproliferation and angiogenesis?
– Hyperproliferation is regulated by a number of growth factors. The cPLA₂α enzyme acts as an intracellular communicator for a fraction of these and is therefore an interesting therapeutic target. Angiogenesis is blood vessel formation and includes proliferation of various cell types including endothelial cells. Some growth factors responsible for hyperproliferation and angiogenesis are common and include the cPLA₂α enzyme as communicator.
Could you briefly walk us through how you found the therapeutic potential of targeting the cPLA₂α enzyme?
– This is a very interesting question! Actually, from the beginning it was not my intention to develop therapeutic strategies for the enzyme, but to understand the mechanisms of cPLA₂α enzyme in psoriasis. The molecular tools we developed to do this, the highly selective and sensitive inhibitor AVX001, was from the beginning only a molecular tool. Then after several successful cellular experiments with this tool, I woke up an early spring day morning after a good night's sleep with a very strong belief! The tool could be utilized therapeutically, and I felt a strong responsibility for testing that on behalf of psoriasis patients. AVX001 Psoriasis clinical proof of concept is obtained!
How important was your time at Biogen in your career?
– Very important, I got introduction to experts within the field and developed a very good network with these. A fraction of these became collaborators and I still have close collaborations with researchers both at Harvard Medical school(Professor Joseph Bonventre) and University of California San Diego (Professor Ed Dennis), both in the US.  
Were there other collaborations that had an impact on your research?
– Yes, indeed! The inhibitors are developed in close collaboration with excellent organic chemists, namely Professor Lars Skattebøl from University of Oslo and Professor George Kokotos from Athens University in Greece. Having access to psoriasis skin in the very early days was important, and that was made possible by Professor Gunnar Volden at the Dermatology Department, Trondheim University Hospital. Also, chronic kidney disease/fibrosis is an interesting therapeutic indication and having access to scientific experts with clinical experience in Europe, I want to emphasize professors at Pharmazentrum in Frankfurt, where Professor Andrea Huwiler (currently at Bern University, Switzerland) and Professors Joseph Pfeilschifter have been important.
How did you come to realization that you needed to start a company in order to reach your goals?
– The research performed has always been supported by public funding, but such money is not sufficient to provide for preclinical and clinical development and testing, private capital was necessary. Therefore, the company Avexxin was established.
Did you aspire from early on in your career to find a therapy for inflammation and cancer or is fate part of the equation? 
– As already commented above, fate is a part. Being able to describe the cPLA₂α-regulated molecular inflammatory mechanisms was initial goal. The inhibitors were developed as tools, and later became successful therapeutic candidates.
Coegin Pharma is now planning a clinical phase I/II trial in AK. How did the company make the jump from psoriasis to AK?
– The jump is explained by business reasons, and evaluation of competitive market between Psoriasis treatment compared to Actinic keratosis and likelihood of return of investments.
What are the next steps in the clinical development of the company?
– Cancer is important for the company, and we are evaluating other indications like hematologic cancers, and chronic kidney disease/fibrosis indications.
Finally, could you summarize your ultimate vision both as a scientist and as a company manager?
– My vision after having planned, performed and gained experience with cPLA₂α inhibition in many different cellular systems, several animal models and human clinical trials is to have efficient and safe cPLA₂α therapeutics!
Innehållet i BioStocks nyheter och analyser är oberoende men BioStocks verksamhet är i viss mån finansierad av bolag i branschen. Detta inlägg avser ett bolag som BioStock erhållit finansiering från.
Prenumerera på BioStocks nyhetsbrev