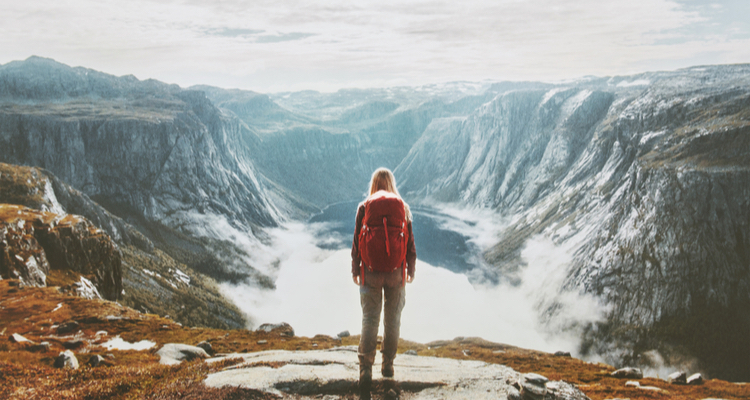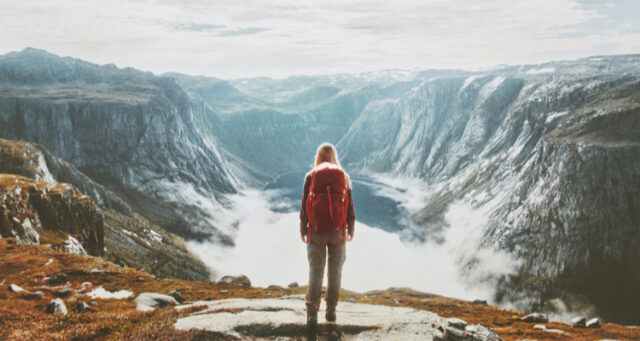 Coegin Pharma's journey from concept to the clinic
Thirty years of pioneering research led by Professor Berit Johansen at the Norwegian University of Science and Technology aimed at identifying the pro-inflammatory roles and signalling cascades of the cPLA₂α enzyme have given rise to Coegin Pharma, a Nordic biotech company ready to take its lead candidate AVX001 to the clinic. Here, BioStock takes a closer look at this journey from concept to clinical development, and how Professor Johansen was able to bring her vision to fruition.
The connection between chronic inflammatory diseases, like psoriasis, and cancer has been known for several years. Both types of conditions share some of the same pro inflammatory mechanisms, as well as other disease markers like the uncontrolled growth of new cells (hyperproliferation) and of new blood vessel formation (angiogenesis). However, this connection was never researched for therapeutic purposes; that is, until Berit Johansen, who is currently Professor of Biotechnology at NTNU (Norwegian University of Science and Technology), stumbled upon a specific family of enzymes, in the early days of her scientific career, that led to understanding such mechanisms. She found that one enzyme from this family in particular, was the missing link needed to begin developing a promising therapy that could fight not only chronic inflammatory diseases, but certain cancers as well.
The PLA₂ family of enzymes
Professor Johansen began her scientific journey early on at the University of Trondheim, in Norway, currently known as NTNU. That's where she received her MSc and PhD in molecular genetics in 1985 and 1990, respectively. Right from the start, she took a keen interest in understanding the cellular communication mechanisms that regulate pathological processes. During her PhD studies, she spent some time as a visiting scientist at Biogen, in the US. That is when she was able to clone the gene for an enzyme that was active in blood and involved in Rheumatoid Arthritis (RA), an autoimmune disease that leads to chronic inflammation in the joints.
This enzyme, part of the PLA₂ (phospholipase A2) family of enzymes, turned out to be a member of a family of several enzymes with distinct physiologic and pathologic roles. Her interest further led her to the discovery of the cPLA₂α enzyme as a key intermediary in the communication between the outer part of the cell, where signals travel from cell to cell throughout the body, and the nucleus, where DNA is located and where new signals are born. Through Johansen's research, it became clear that once specific pro-inflammatory signals would make their way to the surface of a cell, this particular enzyme would lead to a signalling cascade that would tell the nucleus of the cell to continuously produce molecules that lead to inflammation as seen in RA patients.
Intrigued, Johansen's journey led her back to NTNU, where she continued studying this whole family of enzymes. There, in 1998, she and her team produced the first publication describing the importance of the cPLA₂α enzyme as a regulator of proinflammatory transcription factor activation in human skin, linked to psoriasis.
Finding therapeutic potential
After returning, as a visiting scientist at Biogen in the US, Johansen was able to use all the molecular tools at her disposal to learn more about the role of the PLA₂ enzymes in inflammation and disease. Through her work, she noticed that the cPLA₂α enzyme played a major role in hyperproliferation – a disease mechanism found not only in chronic diseases like psoriasis, where inflammation is accompanied by the abnormal production of new skin cells, but also in cancer, where mutations cause cells to grow out of control leading to the formation of tumours.
The tools that led to this discovery were then imagined for therapeutic applications – by silencing this particular enzyme, hyperproliferation can be attenuated, maybe even stopped. So, in 2005, Johansen's journey took a turn as she knew she had to explore the business potential of her work. Public funding was lacking, so that is when she decided to establish a company, called Avexxin at the time, based on the premise that hyperproliferation can be stopped, and thus, with the right team, and with adequate funding, a new drug could be developed to help the millions of people who suffer from psoriasis as well as cancer, and maybe more.
From there, through hard work and perseverance, Professor Johansen and her company explored the role of the cPLA₂α enzyme even further, and then were able to develop two distinct classes of highly potent and selective molecules that target the enzyme to inhibit its main action inside the cell. This led to the remarkable attenuation of inflammatory mechanisms seen in psoriasis, cancer and fibrosis. Proof-of-concept (PoC) in psoriasis patients was obtained in 2015.
Forming Coegin Pharma
Since then, Professor Johansen's team recognized that its treatment strategy had the potential to provide a form of targeted therapy within oncology, as the company would be able to hit tumours where cPLA₂α is overexpressed, thus allowing for selection of sub indications particularly sensitive to the new treatment, like leukaemia, triple negative breast cancer (TNBC), skin cancer and actinic keratosis (AK), precancerous condition of the skin.
Seeing the enormous business potential by targeting cPLA₂α, Johansen' company took steps to grow its business further in order to attract more capital for being able to reach the ultimate goal of developing a new therapy. A new board and management were appointed to carry out a revised business strategy, changing focus from psoriasis to cancer. Avexxin became Coegin Pharma in 2020 and was listed under its new name at NGM Nordic SME. A strong team of leaders with extensive entrepreneurial experience within the life science arena was put together, and Tore Duvold became CEO of Coegin; however, Professor Johansen remains the backbone of the company as CSO.
Clinical stage of development
Now, thanks to the PoC reached in psoriasis, Coegin Pharma is planning to run a combined clinical phase I/II study in AK with candidate drug AVX001, a compound that targets the cPLA₂α enzyme. An application for clinical trials (CTA) to the Danish Medicines Agency and to the Scientific Ethics Committee has been recently submitted and a response from the committees is expected by summer.
BioStock reached out to Professor Johansen to learn more about her journey, and what her visions are for Coegin as it moves deeper into clinical development with AVX001.
»Hyperproliferation is regulated by a number of growth factors. The cPLA₂α enzyme acts as an intracellular communicator for a fraction of these and is therefore an interesting therapeutic target. Angiogenesis is blood vessel formation and includes proliferation of various cell types including endothelial cells. Some growth factors responsible for hyperproliferation and angiogenesis are common and include the cPLA₂α enzyme as communicator« — Professor Berit Johansen, CSO of Coegin Pharma
Professor Johansen, here we have tried to give our readers a short synthesis of your long journey towards combating chronic inflammation and other disease mechanisms also found in cancer. To begin with, what got you interested in this topic?
– My interest for this specific research can be summarized with two keywords: exciting and challenging! Starting from childhood, I have had a deep interest in understanding how things are connected both in life and in society. So, when I was introduced to the PLA2 enzyme research and their role in cellular communication processes, I got even more inspired. Also, besides having great scientific and therapeutic challenges with this research, I highly appreciate having access to world experts within this field, and also immense support from the company, management, board and its investors. 
Without getting too technical, if possible, what is cPLA₂α and what role does it play in our day-to-day lives?
– The enzyme is an important cellular communicator in response to certain hormones also in normal physiologic processes, then in balance with complementary signalling. When this balance is tilted by, e.g., proinflammatory stimuli, the enzyme becomes overactive and the regulator of proinflammatory or cancerous processes.
How does cPLA₂α affect hyperproliferation, and what is the connection between hyperproliferation and angiogenesis?
– Hyperproliferation is regulated by a number of growth factors. The cPLA₂α enzyme acts as an intracellular communicator for a fraction of these and is therefore an interesting therapeutic target. Angiogenesis is blood vessel formation and includes proliferation of various cell types including endothelial cells. Some growth factors responsible for hyperproliferation and angiogenesis are common and include the cPLA₂α enzyme as communicator.
Could you briefly walk us through how you found the therapeutic potential of targeting the cPLA₂α enzyme?
– This is a very interesting question! Actually, from the beginning it was not my intention to develop therapeutic strategies for the enzyme, but to understand the mechanisms of cPLA₂α enzyme in psoriasis. The molecular tools we developed to do this, the highly selective and sensitive inhibitor AVX001, was from the beginning only a molecular tool. Then after several successful cellular experiments with this tool, I woke up an early spring day morning after a good night's sleep with a very strong belief! The tool could be utilized therapeutically, and I felt a strong responsibility for testing that on behalf of psoriasis patients. AVX001 Psoriasis clinical proof of concept is obtained!
How important was your time at Biogen in your career?
– Very important, I got introduction to experts within the field and developed a very good network with these. A fraction of these became collaborators and I still have close collaborations with researchers both at Harvard Medical school(Professor Joseph Bonventre) and University of California San Diego (Professor Ed Dennis), both in the US.  
Were there other collaborations that had an impact on your research?
– Yes, indeed! The inhibitors are developed in close collaboration with excellent organic chemists, namely Professor Lars Skattebølfrom University of Oslo and Professor George Kokotos from Athens University in Greece. Having access to psoriasis skin in the very early days was important, and that was made possible by Professor Gunnar Volden at the Dermatology Department, Trondheim University Hospital. Also, chronic kidney disease/fibrosis is an interesting therapeutic indication and having access to scientific experts with clinical experience in Europe, I want to emphasize professors at Pharmazentrum in Frankfurt, where Professor Andrea Huwiler (currently at Bern University, Switzerland) and Professors Joseph Pfeilschifter have been important.
How did you come to realization that you needed to start a company in order to reach your goals?
– The research performed has always been supported by public funding, but such money is not sufficient to provide for preclinical and clinical development and testing, private capital was necessary. Therefore, the company Avexxin was established.
Did you aspire from early on in your career to find a therapy for inflammation and cancer or is fate part of the equation? 
– As already commented above, fate is a part. Being able to describe the cPLA₂α-regulated molecular inflammatory mechanisms was initial goal. The inhibitors were developed as tools, and later became successful therapeutic candidates.
Coegin Pharma is now planning a clinical phase I/II trial in AK. How did the company make the jump from psoriasis to AK?
– The jump is explained by business reasons, and evaluation of competitive market between Psoriasis treatment compared to Actinic keratosis and likelihood of return of investments.
What are the next steps in the clinical development of the company?
– Cancer is important for the company, and we are evaluating other indications like hematologic cancers, and chronic kidney disease/fibrosis indications.
Finally, could you summarize your ultimate vision both as a scientist and as a company manager?
– My vision after having planned, performed and gained experience with cPLA₂α inhibition in many different cellular systems, several animal models and human clinical trials is to have efficient and safe cPLA₂α therapeutics!
The content of BioStock's news and analyses is independent but the work of BioStock is to a certain degree financed by life science companies. The above article concerns a company from which BioStock has received financing.
Prenumerera på BioStocks nyhetsbrev