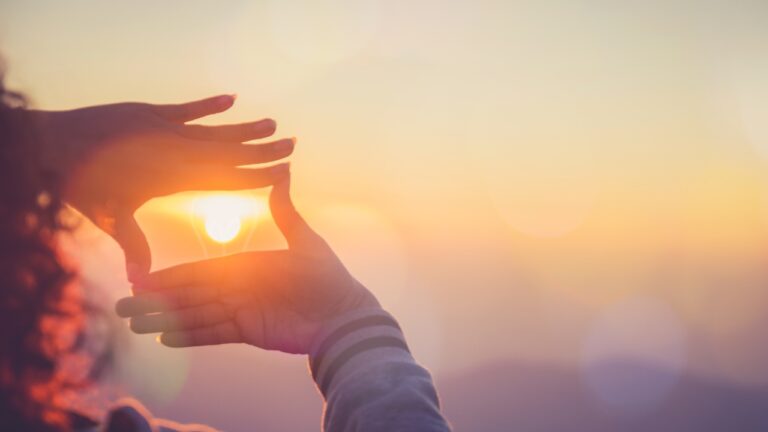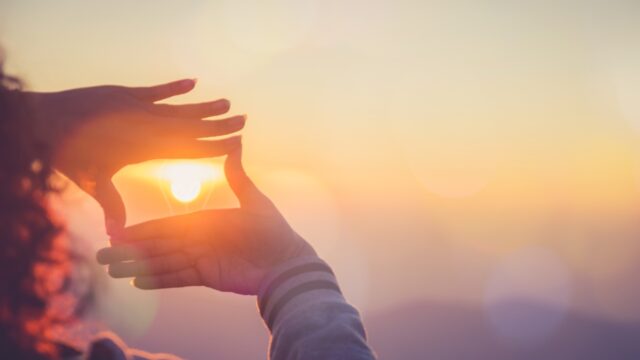 Invent Medic expects significantly higher order intake
Lund-based Invent Medic's sales continue upwards. However, after a strong start to the year, the company saw a slight slowdown in the third quarter. BioStock spoke to CEO Anna Lindström, who predicts a significantly higher order intake in the coming months.
Invent Medic develops products that promote women's health. The first product, Efemia Bladder Support, is intended for women suffering from stress urinary incontinence. At the beginning of the year, the company acquired Malmö-based FlowCup, thereby expanding the portfolio with products aimed at menstrual health.
Continuing the growth journey
Invent Medic recently released its Q3 report, where we see a slowdown in the strong momentum that the company started the year with. Sales in the third quarter amounted to just over 0.9 MSEK, which was slightly above the level reached in the corresponding quarter last year. Looking at the first nine months of the year, growth amounted to over 100 per cent, compared to the corresponding period in 2022.
High expectations for the last quarter
In the report, the company states that it had a temporary decline during July and August. When it comes to Efemia Bladder Support, an extended summer vacation seems to be the reason for the decline. Efemia Bladder Support is mainly sold to the healthcare sector, and it has historically witnessed a decline in sales during the holiday season in July, which usually recovers in August.
This year, however, the company has seen that holidays throughout the Nordic region have also been scheduled in August, which has meant that sales have not followed the same pattern as in previous years. The company expects a significantly higher order intake in the fourth quarter.
"It is also worth pointing out that this year's seasonal variation in our sales will be particularly evident this year as we have a significantly larger sales volume for the full year than in previous years," writes Invent Medic's CEO Anna Lindström in the Q3 report.
Weaker quarter for FlowCup
The FlowCup family also experienced a weaker quarter in Q3 than earlier this year. The FlowUndies period underwear is pointed out as the primary factor for the sales decline. Although the launch is seen as a big step forward, it has also meant that advertising has shifted the focus away from menstrual cup sales.
Even though Q3 proved to be weaker than previous quarters, Invent Medic sees no cause for concern. Instead, they see a strong autumn ahead and have also released several news items during the quarter that point to continued tailwinds.
Among other things, the company has changed distributor in Germany for Efemia Bladder Support, in order to better take care of the great potential in the German market. It was also announced in October about a major FlowCup order from the NGO The Cova Project. The order value is 0.4 MSEK and is the result of long-term collaborations with non-governmental organizations.
Comments from the CEO
BioStock contacted Invent Medic's CEO Anna Lindström to get her view on the past quarter and to look ahead.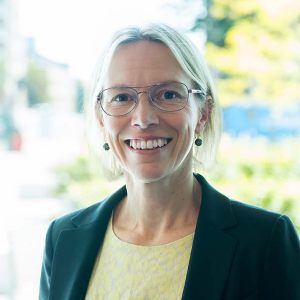 First of all, Anna, we have been spoiled with good growth figures for several quarters. Is Q3 to be regarded as a notch in the curve, or are there signs of a slowdown in demand?
– We are not worried about a slowdown for Efemia Bladder Support as the product is still new on the market and every week more people gain knowledge and access to prescribe the product. We are in a growth phase.
– But in July, we generally have lower sales due to the fact that many people are on holiday and thus the prescription of Efemia Bladder Support goes down. This year, both our distributor in Norway and our sales team in Sweden note that most of the contacts in the healthcare sector were not back at work until the end of August, which meant that the prescription did not start until September.
In the report, you write that you expect a significantly larger order intake in Q4. Are you comparing this with the third quarter?
– We have high expectations for all quarters. Since we are in a growth phase, we are still in a learning process about the factors that affect sales. During the year, including in Q3, we have shown growth compared to the same quarter last year. We do this while keeping a tight grip on costs – a balancing act that we succeed in.
Can we expect you to return to the good momentum you had earlier in the year in Q4?
– We have already secured a large order for menstrual cups for The Cova Project and we have signed an agreement with a new distributor for Germany, so the start of Q4 has been good. We have a good momentum and focus on our activities and it has yielded good results during the year and will continue to do so.
As said, you received a major order from The Cova Project. What role do you expect this type of order to play in sales going forward?
– An important reason why our first acquisition was FlowCup was the great work that had been done to establish good contacts with NGOs in different countries, including The Cova Project. Sales to NGOs represent an important channel for FlowCup and will continue to be so. It is part of the FlowCup brand and is important to our customers.
Finally, you recently signed an agreement with Kessel Medintim, which will be your new distributor in Germany. How long would you estimate it will take before they are completely up and running?
– They are already working on the practical part, such as the process of registering as our distributor in Germany and taking over the responsibility of distributing products to women who have been prescribed Efemia Bladder Support.
– Already in mid-November, they will be participating with Efemia Bladder Support at the first fair, which is Medica in Düsseldorf, Europe's largest medtech fair. This means that Efemia Bladder Support will be showcased to a large German and international audience. It is great that Efemia Bladder Support is exhibited at Medica.
The content of BioStock's news and analyses is independent but the work of BioStock is to a certain degree financed by life science companies. The above article concerns a company from which BioStock has received financing.
Prenumerera på BioStocks nyhetsbrev