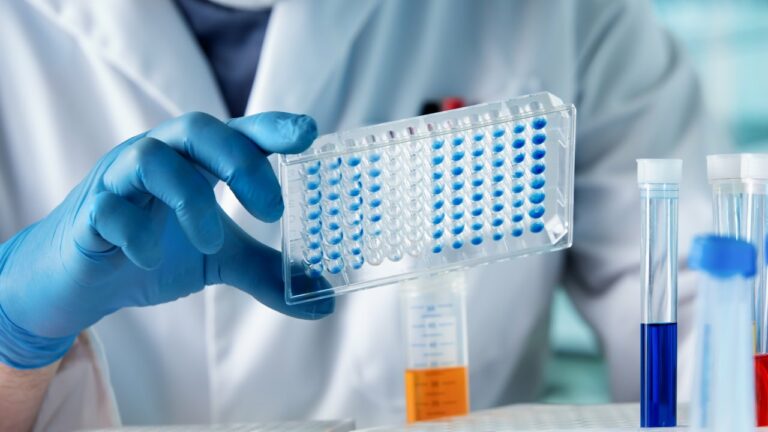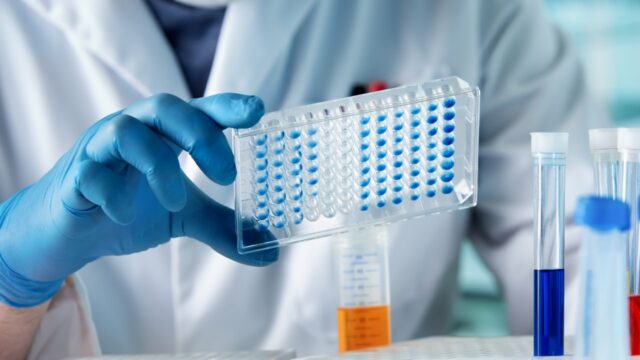 Adjutec CEO on preparing for phase I
AdjuTec Pharma is pioneering in the realm of antimicrobial resistance with its work rooted in research from the University of Oslo. With its lead product APC148, the biotech firm is edging closer to clinical studies. BioStock talked to CEO Bjørn Klem for an update on the latest developments in the company.
Established in 2019, AdjuTec Pharma emerged from a vision to curb the escalating global crisis of antimicrobial resistance (AMR), which claimed over 1.2 million lives in 2019 alone. APC148, the company's flagship drug candidate, is developed to treat patients battling Gram-negative infections by targeting metallo-β-lactamases (MBL). The MBL is one of two enzyme families that bacteria use to protect themselves from antibiotics.
The preclinical data has painted a promising picture of APC148 being both safe and highly effective against a gamut of multidrug-resistant bacterial strains. As the company gears towards clinical studies, the synthesis and production of APC148 are in full swing, in anticipation of the GMP production slated for early 2024.
Targets early Q2 for start of phase I
In collaboration with Malmö-based Rechon Life Science and German CPL Sachse, Adjutec has completed a technical batch to assess initial stability data and is now preparing for Good Manufacturing Practice (GMP) production of the batch designated for the upcoming phase I studies.
The timeline is tightly knitted with the clinical trial application destined for the Swedish Medical Products Agency (MPA) in January, an essential step towards the commencement of clinical trials by early Q2.
Targets pipeline expansion with new study
In parallel, AdjuTec is conducting a study with Statens Serum Institut in Copenhagen. The focus here is to test a novel triple combination containing the antibiotic meropenem, APC148, and the serine-β-lactamase (SBL) inhibitor avibactam. This project, though reminiscent of the APC247 project, diverges in its goal of using two specific enzyme inhibitors as opposed to one single, dual-action molecule.
Leveraging available data from APC148, the company is exploring the prospects of a more efficacious product, without compromising time to market. In a comment to BioStock, Adjutec CEO Bjørn Klem stated:
"Working with Statens Serum Institut, we are verifying early promising in-vitro results with this triple combination and taking it further to in-vivo mice models."
Enter the new chair-of-board
In a recent update, AdjuTec announced the appointment of Øyvind Kongstun Arnesen as the new chair of board. His extensive experience, as reflected in his tenure as CEO at Ultimovacs and roles at BMS Norway and Boehringer Ingelheim, alongside his current chairmanship at Oslo Cancer Cluster, is anticipated to be a linchpin for AdjuTec's strategic navigation. CEO Bjørn Klem expressed his enthusiasm stating:
"I am really happy to have Øyvind on the team. On top of his experience, through his journey, he has built an extensive investor network that will help us going forward."
Seeking funding for first stage of phase I
While approaching clinical studies, AdjuTec is actively marketing its APC148 project, presenting at the recent LSX Nordic Congress and the impending BioEurope event in Munich, next week. The company is currently looking to raise a minimum of 3 MEUR to fund the first clinical steps, in a funding environment that has become increasingly challenging.
"We see a challenging capital marked today, but our project has been significantly de-risked over the last two years, and we are confident to complete the raise by end of the year.", says Bjørn Klem.
The content of BioStock's news and analyses is independent but the work of BioStock is to a certain degree financed by life science companies. The above article concerns a company from which BioStock has received financing.
Prenumerera på BioStocks nyhetsbrev