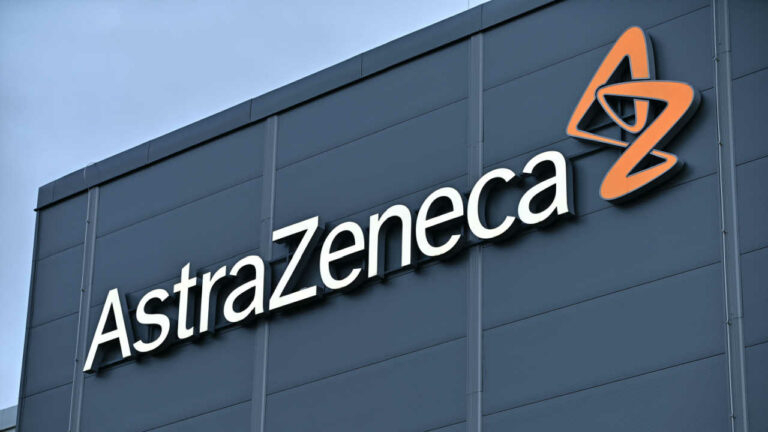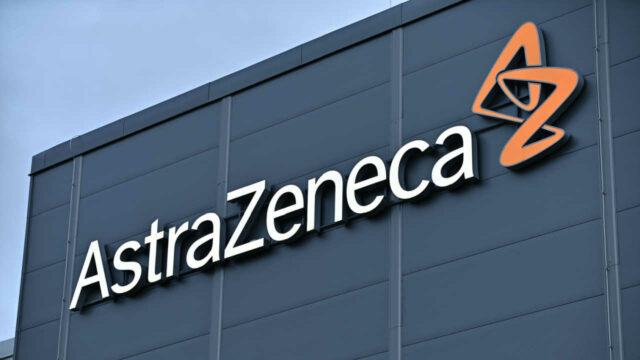 Strong AstraZeneca sees continued growth
AstraZeneca had a strong past year on the stock market, defying the general gloominess on the financial markets. The company reported strong growth in its year-end report for 2022, and if one is to believe CEO Pascal Soriot, the growth will continue:
"2022 was a year of continued strong company performance and execution of our long-term growth strategy", he writes in his CEO´s statement in the report for the fourth quarter. The company's sales in 2022 totaled 44.3 BUSD, corresponding to a growth of 19 per cent compared to 2021.
Like several other major pharmaceutical companies, AstraZeneca is noticing a decrease in demand for products related to Covid-19. Sales of the Covid-19 vaccine Vaxzevria fell by over 50 per cent in 2022. In the fourth quarter, Vaxzevria sales were negligible.
In the fourth quarter, total sales came in at 11.2 BUSD, which was slightly weaker than expected. In contrast, core earnings were reported at 1.38 USD per share, slightly higher than the 1.33 USD per share expected, according to an estimate from S&P Global Market Intelligence. The company proposed a dividend of 2.90 USD for 2022.
Increased sales in the two largest business areas
AstraZeneca has seen strong performance in oncology and CVRM – the business area for cardiovascular, renal and metabolic diseases. Both areas grew by 13 per cent in 2022. In oncology, Tagrisso, Imfinzi, Lynparza and Calquence developed strongly – especially Calquence, a drug for the treatment of various types of non-Hodgkin's lymphoma. The drug showed an impressive growth of as much as 66 per cent and sold for a total of approximately 2.1 BUSD in 2022.
In this area, we also note the success of Enhertu, which the company points out as one of its future blockbusters. The relatively newly launched drug is developed in collaboration with Japanese Daiichi Sankyo, for the treatment of non-resectable or metastatic HER2-positive breast cancer. The growth in 2022 was over 200 per cent and revenues from Enheru attributed to AstraZeneca in 2022 amounted to 519 MUSD.
In the CVRM area, we note that Farxiga developed well during the year. The turnover for the drug, which primarily targets type 2 diabetes, amounted to a total of about 4.4 BUSD in 2022, which corresponds to a growth of 46 per cent compared to 2021.
Sees continued growth in 2023
After a strong 2022, AstraZeneca predicts that the positive trend will continue, driven by both current and upcoming drugs.
"We made excellent pipeline progress with a record 34 approvals in major markets and we are initiating new late-stage trials for high potential medicines such as camizestrant, datopotamab deruxtecan and volrustomig", comments Pascal Soriot and continues:
"We will continue to invest behind our pipeline and recent launches while continuing to improve profitability. We plan to initiate more than thirty Phase III trials this year, of which ten have the potential to deliver peak year sales over one billion dollars."
The company predicts that sales in 2023 will increase by a low double-digit percentage, excluding covid-19 drugs.
Several acquisitions strengthen growth
In addition to the existing pipeline, acquisitions continue to be an important piece of the growth puzzle. In 2021, AstraZeneca bought US-based Alexion Pharmaceuticals for 39 BUSD. The acquisition is a first step in the investment in rare diseases and gave access to Soliris and the sequel Ultomiris, among other things. These treatments are targeted, among other things, at the autoimmune disease myasthenia gravis.
AstraZeneca started 2023 by buying US-based CinCor Pharma for 1.8 BUSD. The deal gives access to the drug candidate baxdrostat, which has shown potential as a treatment for hitherto treatment-resistant hypertension.
Shortly after, AsraZeneca followed up with an acquisition of Neogene Therapeutics, which develops T-cell receptor treatments targeting cancer. The deal amounted to a total of 320 MUSD. Swedish cell and gene therapy company Elicera Therapeutics recently commented on the acquisition and its importance for the area, in an interview with BioStock.
Resilient in stock market turmoil
AstraZeneca's operational success has not been overlooked by the stock market. The stock has risen 35 per cent over a year's time, despite last year's general stock market turmoil. In comparison, the Nasdaq Biotechnology Index traded up about 1 percent during the same period. We saw the same tendency last week, with a positive market reaction in connection to the Q4 report, on an otherwise negative stock market.
Prenumerera på BioStocks nyhetsbrev