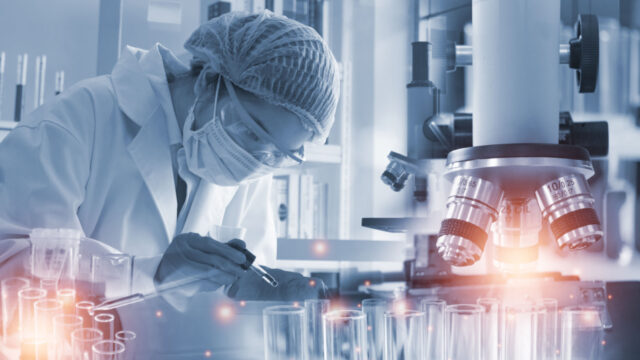 Prominent role for CombiGene in newly established national ATMP collaboration
The CEO of gene therapy company CombiGene, Jan Nilsson, has been appointed Chairman of CCRM Nordic, Centre for Commercialization of Regenerative Medicine. This national industrial cluster also includes companies such as AstraZeneca, Cytiva, Getinge, Takara Bio Europe, TATAA Biocenter and Verigraft with support from Vinnova, GoCo Health Innovation City and GU Ventures. The goal is to accelerate the investment in advanced medicinaltherapies and contribute to making Sweden a world leader in this field by 2030.
The CCRM has its origin in Toronto, Canada, and was established with the help of public seed funding as well as leading academic and industrial partners. CCRM supports the development of regenerative medicines, with a particular focus on cell and gene therapy – Advanced Therapy Medicinal Products (ATMP). CCRM Toronto has the ambition to establish partnerships with other CCRM hubs across the world.
A new CCRM initiative in the Nordics
In 2022, the framework for a Nordic CCRM began to take shape. As in Canada, the newly started CCRM Nordic consists of leading life science companies, investors and entrepreneurs. Its development facilities will be located at GoCo Health Innovation City in Mölndal and will be fully completed in 2026.
The goal of the initiative is to create an infrastructure to bridge bottlenecks in the Swedish innovation system for the development, manufacture and commercialisation of ATMP products.
On May 24, CCRM Nordic AB announced that they have received support from the Swedish innovation authority Vinnova and a consortium of companies. These are AstraZeneca, CombiGene, Cytiva, Getinge, Takara Bio Europe, Tataa Biocenter, Verigraft and GU Ventures.
CombiGene participates in the collaboration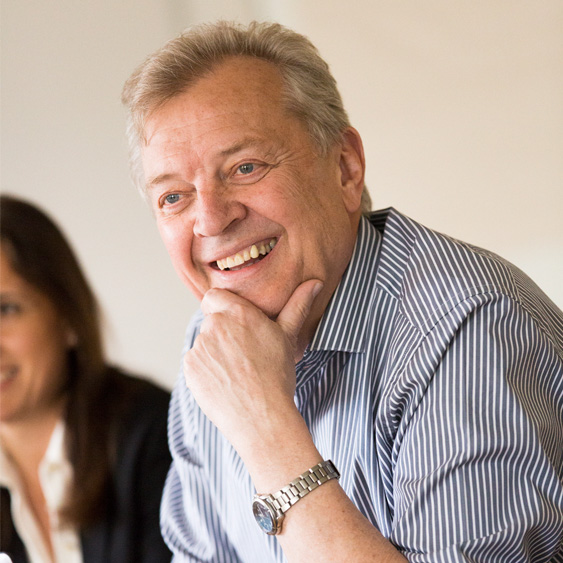 As stated above, CombiGene is committed to CCRM Nordic and the company's CEO Jan Nilsson has been appointed Chairman of the Board of CCRM Nordic. CombiGene, listed on Nasdaq First North, develops the gene therapy CG01 for the treatment of drug-resistant epilepsy, and CGT2, for the treatment of lipodystrophy.
At the end of 2021, the company signed an exclusive collaboration and license agreement worth up to USD 328.5 million with US-based Spark Therapeutics for the development of CG01. They also have a collaboration with Danish Zyneyro for the development of the pain program COZY, which consists of both a peptide treatment and a gene therapy for the treatment of severe chronic pain.
By virtue of its deep knowledge of gene therapy, CombiGene is now also one of the industrial partners that will make CCRM Nordic a cutting-edge organisation for the development of cell and gene therapies.
Positive notes
In a comment to BioStock regarding the collaboration, CEO Jan Nilsson says:
"At CombiGene, we are very pleased to be part of the consortium to work with a CCRM hub for Sweden and our neighbouring countries. ATMP are complex both to develop and manufacture, and the area will benefit greatly from the collaboration opportunities that CCRM Nordic will offer."
Michael May, President and CEO of CCRM in Toronto, is also positive about the establishment of a Nordic CCRM collaboration:
"I am delighted that Vinnova is committed to supporting this consortium to develop a CCRM hub for Sweden and its neighbors. CCRM believes global collaboration is needed to maximize the health and economic benefits of ATMPs, and we have sought to partner with like-minded organizations with substantial activities and investments in regenerative medicine and cell and gene therapy. I am confident a CCRM Nordic will expedite the development of durable treatments for some of the world's most debilitating and devastating diseases."
One of CCRM Nordic's board members, Regina Fritsche Danielson, SVP and Head of Research and Early Development, Cardiovascular Renal and Metabolism, BioPharmaceuticals R&D, at AstraZeneca, also highlights the benefits:
"At AstraZeneca, we recognize the potential of cell and gene therapies to slow, stop and even cure diseases where significant unmet need still exists," explains Regina Fritsche Danielson. "The facility being established by CCRM Nordic in Gothenburg will create a center of scientific excellence that we hope enhances collaboration, knowledge and skill sharing, and drives innovation in this rapidly advancing field. It will help ensure that the right infrastructure is in place to deliver the next wave of innovative therapies for patients."
The content of BioStock's news and analyses is independent but the work of BioStock is to a certain degree financed by life science companies. The above article concerns a company from which BioStock has received financing.
Prenumerera på BioStocks nyhetsbrev