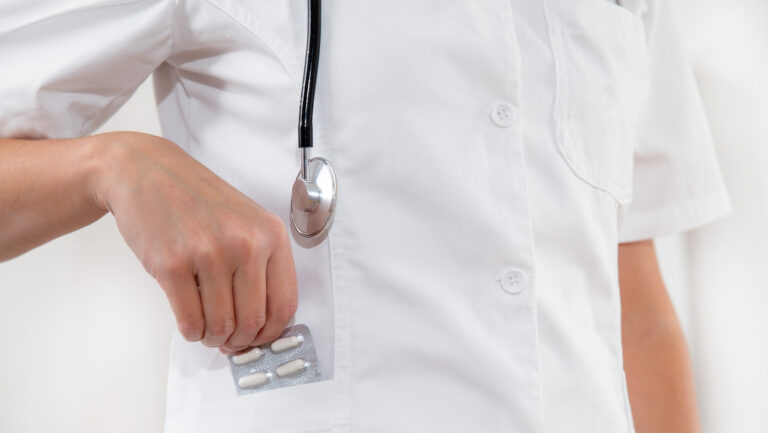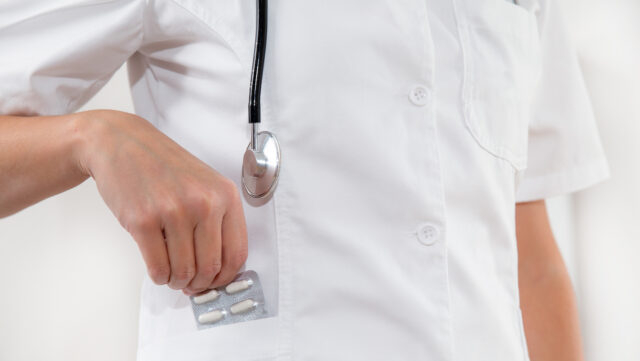 Drug diversion – a growing problem in healthcare
As a result of the opioid crisis, the embezzlement of narcotic drugs, known as drug diversion, is a growing problem in healthcare. The demand for solutions that prevent prescription drugs from falling into the wrong hands is steadily increasing in line with higher demands for drug safety. BioStock reports on the latest findings from the US with comments from the organisation IHFDA's President Marsha Stanton. Additionally, attention is drawn to a technical solution against drug diversion from the Swedish company Pharmacolog.    
Opioid abuse has increased dramatically over the past three decades. In the United States, more than 932,000 people have died from a drug overdose since 1999, according to the Agency for Disease Control and Prevention (CDC). In 2020, close to 75 per cent of all overdose deaths were opioid-related. Learn more.
Opioid abuse has become such a widespread problem in many countries that there is talk of a global opioid crisis, or the opioid epidemic, with high costs to society.
The crisis is estimated to cost 78.5 billion USD a year in the US alone, according to the CDC.
Fentanyl has taken over
US authorities have invested heavily in curbing the abuse of prescription medications, which has reduced opioid prescribing in the US by nearly 50 per cent in the past decade.
Despite this, drug-related overdoses and deaths continue to rise, as many patient lacking prescription opioids have turned to the illegal market where fentanyl and fentanyl analogues have become both cheaper and more potent.
One of the biggest problems the US must deal with is that illegal fentanyl is used instead of pharmaceutical-grade fentanyl. Illegal fentanyl is more unpredictable than pharmaceutical preparations, which makes it more difficult to dose and therefore causes more overdoses and deaths. Learn more.
Drug diversion – a growing problem
As drug use is increasing, the problems of healthcare professionals embezzling drugs, known as drug diversion, for personal use or resale are also growing.
According to an estimate by the US organisation Healthcare Diversion Network, one in ten healthcare employees will steal opioids and other substances from patients and hospitals at some point in their careers. Learn more.
At the end of September, an international Drug Diversion meeting was held in the United States, organized by the International Health Facility Diversion Association (IHFDA) – a knowledge network of health professionals specialising in patient safety and measures to prevent the embezzlement of narcotic drugs.
The organisation's President told BioStock about the problems surrounding drug diversion:
" The opioid crisis is a complicated issue from the manufacture of the molecule to the delivery of the molecule to the patient. There are multiple channels and opportunities through which an opioid can be diverted. The complexity of the problem is exacerbated by the number of patients as well as the number of dosage units and the various opportunities through which a chance for diversion exists."
 – Marsha Stanton, PhD, RN, President of IHFDA
Higher requirements on drug safety
The growing problems with drug embezzlement, which can lead to incorrect medication, among other things, have led authorities to place higher demands on the work with drug safety. Tougher requirements are driving health care demand to ensure that drugs are not stolen or put patients' health at risk, for example by infecting syringes used by hospital staff on themselves or by replacing drugs with saline.
"Unfortunately, diversion is real and happens frequently, which requires constant monitoring, but also allows for the creation of very innovative data capture and technological advancements to minimize the potential frequency of diversion."
– Marsha Stanton, President of IHFDA
The American Society of Health-System Pharmacists, ASHP, recently released revised guidelines to prevent the diversion of controlled substances.
In ASHP's new guidelines, discarded or returned narcotics have been identified as a common risk point for drug diversion.
Swedish Pharmacolog prevents drug diversion in the US
Pharmacolog is a Swedish med–tech company based in Uppsala that has developed WasteLog – a technical solution to prevent drug diversion.
The system is used to verify the substance in returned narcotics to make sure that the contents have not been misappropriated. The company has previously reported that they see a high demand for WasteLog systems, that are sold exclusively in the US.
The company recently raised SEK 15.3 million in a rights issue to be able to invest more in the US and eventually become a global market leader. Learn more.
The content of BioStock's news and analyses is independent but the work of BioStock is to a certain degree financed by life science companies. The above article concerns a company from which BioStock has received financing.
Prenumerera på BioStocks nyhetsbrev