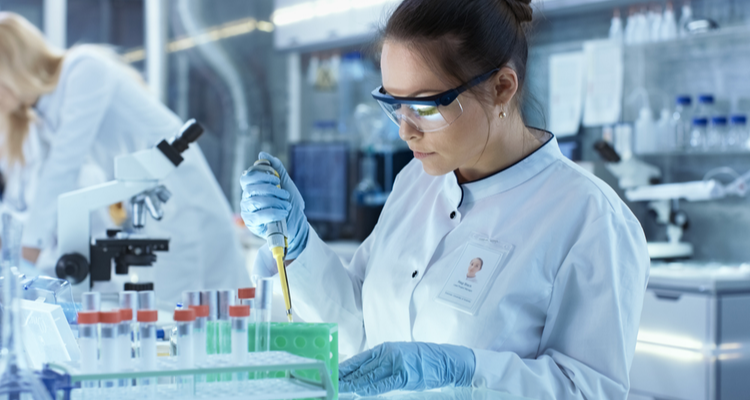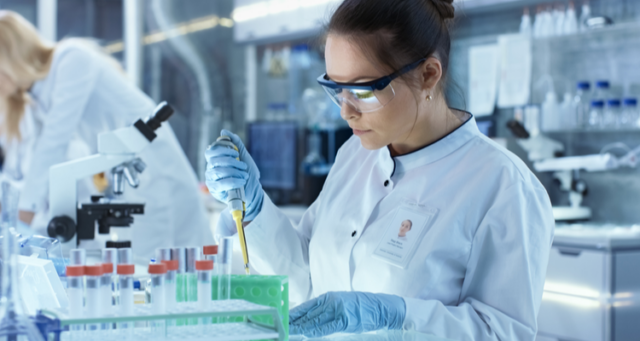 Major developments in the fight against mitochondrial diseases
The recent deal between Alexion Pharmaceuticals and Stealth BioTherapeutics, with a total deal value of 30 MUSD, is a sign of progress in the mission to deliver effective therapies to patients suffering from rare mitochondrial diseases. Swedish Neurovive Pharmaceutica is also making strides in the area.
The mitochondria are specialised organelles inside our cells that are responsible for energy production within our bodies. They provide more than 90 per cent of the energy used by the body's tissues, and without functioning mitochondria, basic things like growing, moving, and even breathing are difficult for the body to cope with.
Mitochondrial disorders lack treatment
Fortunately, diseases of the mitochondria are rare, but for the affected patients it implies a hampered ability of affected cells to break down food and oxygen and produce energy. Primary mitochondrial myopathy (PMM) is a subgroup group of these rare diseases that affect 12.5 of every 100, 000 people worldwide. As hinted by the name, the mitochondria do not function properly as a result of genetic mutations, causing disruptions predominantly within skeletal muscle tissue.
High-energy tissues like muscle, brain, or heart tissue are most likely to be affected.  the consequences are severe and far-reaching through chronically weakened organ function and a shortened life span. The consequences can be severe and far-reaching through chronically weakened organ function, which leads to a shortened life span, and yet no treatments currently exist.
Alexion and Stealth strike deal
Alexion Pharmaceuticals, which is widely recognized for its ability to bring important new therapies for rare diseases to children and adults in need, last week announced an agreement with Stealth BioTherapeutics for an option to co-develop and commercialise elamipretide for mitochondrial diseases, which is currently being evaluated in a phase III study in a PMM patient cohort.


"Given our strong existing relationships with neuromuscular specialists – who play a critical role in treating PMM – we believe this is an exciting potential opportunity to further expand our rare neurology portfolio and look forward to the possibility of working with Stealth to realize the promise of elamipretide for patients." – John Orloff, M.D., Executive Vice President and Head of Research & Development at Alexion Pharmaceutical.
The agreement stipulates that Alexion will receive an exclusive option to partner with Stealth in the development of subcutaneous elamipretide based on final results from the study. If Alexion chooses to exercise the option, the companies will co-develop subcutaneous elamipretide in the U.S. for PMM, as well as other rare diseases like Barth syndrome and Leber's hereditary optic neuropathy (LHON).
Furthermore, Alexion would receive exclusive rights to develop and commercialise subcutaneous elamipretide outside the US and make initial payments to Stealth totaling 30 MUSD.
Stealth shares jumped more than 15 per cent once the news of the deal broke – a show of enthusiasm from investors. This is good news not only for elamipretide, which was having a hard time attracting attention despite it being a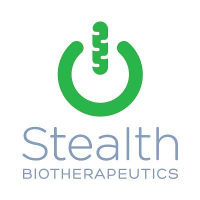 potential first-in-class therapy, but also for mitochondrial disease patients who are burdened with the fact that they have no effective treatments to rely on.
NeuroVive are the mitochondrial experts in Sweden
In Sweden, a biotech company making huge strides lately in primary mitochondrial disease treatment development is NeuroVive Pharmaceutical. The Lund-based company has a broad portfolio spanning four disease areas including primary mitochondrial disease, brain injury, NASH (non-alcoholic fatty liver disease) and liver cancer. Of late, however, primary mitochondrial disease has taken center stage (more on that here), an area NeuroVive consider themselves experts in.
The recent developments reflect not only the fact that no treatments for primary mitochondrial disease currently exist, but also that the syndromes are associated with a significant market potential. Overall, NeuroVive believes it can make


 a real difference for patients with an unmet medical need by directing their full focus to this area.
Three treatments on the horizon
The company has several candidates in its pipeline within the field of mitochondrial diseases: KL1333, a treatment against MELAS (Mitochondrial encephalomyopathy, lactic acidosis, and stroke-like episodes), NV354 against Leigh syndrome, and NVP025, a treatment for mitochondrial myopathies. While KL1333 is undergoing a phase I clinical study and has been granted orphan drug designation (ODD) in both the US and Europe, by FDA and EMA respectively. NV354 is expected to commence clinical trials early next year and NVP025 is still in early pre-clinical testing.
In addition, the company also has a project for the development of a drug to treat LHON (Leber's Hereditary Optic Neuropathy), NVP015, which was out licensed to a BioBridge subsidiary, Fortify Therapeutics, in mid 2018.
Just last month, the company showed off its deep knowledge of mitochondrial diseases at the 2019 Mitochondrial Day seminar organised by Neurovive in collaboration with Chiesi Pharmaceutici in Stockholm to commemorate Global Mitochondrial Disease Awareness Week. NeuroVive's medical director Magnus Hansson gave a presentation about the latest in drug development for mitochondrial diseases.
Positive trends in rare disease drug development
These developments in both the US and Europe point to steady progress in the field of primary mitochondrial diseases – an area largely ignored until recently due to their low incidence. They run parallel to the overall trend of increased success rates among drug developers focusing on rare diseases over the last few years.
To learn more about regulatory directives aimed at incentivising the development of treatments for rare diseases and how these initiatives have likely led to increased probability of success rates, read here.
The content of BioStock's news and analyses is independent but the work of BioStock is to a certain degree financed by life science companies. The above article concerns a company from which BioStock has received financing.
Prenumerera på BioStocks nyhetsbrev