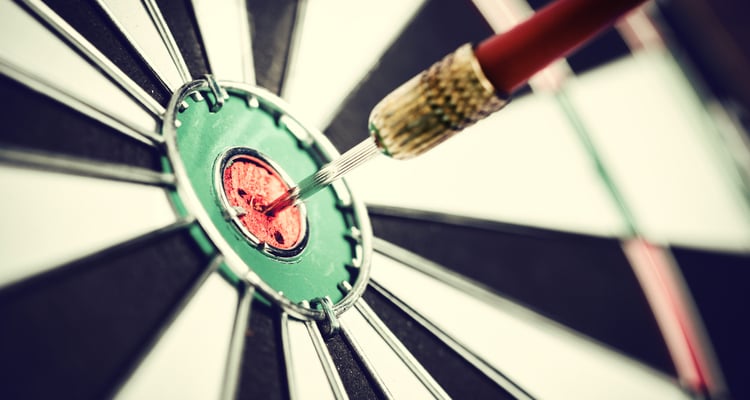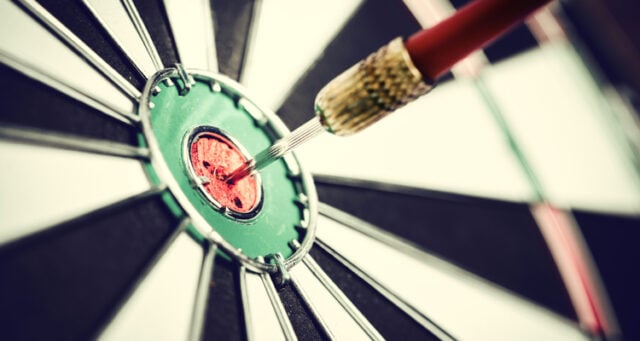 NeuroVive sharpens its focus
For biotech company NeuroVive Pharmaceutical, 2019 has been a truly transformative year. It entered the year as a company with a development pipeline with a broad indication span covering four different disease areas but leaves 2019 with a sharpened focus on primary mitochondrial diseases as well as a clear strategy going forward. BioStock looks back on an exciting year for the Lund-based company.
When NeuroVive Pharmaceutical was founded in 2000, it focused on the treatment of traumatic brain injuries (TBI). Over the years, the company broadened its focus and at the beginning of 2019, it had four active disease areas: primary mitochondrial diseases, TBI, NASH (non-alcoholic steatohepatitis)and liver cancer. All projects had advanced during the past few years, and with two of them in clinical development, and a third about to commence clinical development, NeuroVive had to make a decision about how to best allocate its resources in order to optimise the outcome and create shareholder value.
Prioritising primary mitochondrial diseases
Hence, one of NeuroVive's most important news of the year came in October, at the company's first exclusive Capital Markets Day. At the event, held in Stockholm, NeuroVive announced its updated strategy: going forward, the company's focus will be on development of treatments for primary mitochondrial diseases. The company has two such candidates, KL1333 for MELAS and similar conditions and NV354 against Leigh disease.


A strategy with benefits
The reason for zeroing in on primary mitochondrial diseases is, according to CEO Erik Kinnman, the fact that NeuroVive is a small company with limited resources that do not extend to taking all pipeline projects through clinical development.
Focusing on primary mitochondrial diseases comes with a number of advantages. For one, NeuroVive has top-of-the-line competence within this space, which will help to successfully develop the two candidates. In addition, there is a significant unmet medical need and market potential within this area.
Mitochondrial diseases are rare which means that there is a good chance of obtaining Orphan Drug Designation (ODD), something that KL1333 has in fact already received both in the US and in Europe. Such a designation gives regulatory advantages during development and can lead to a huge bonus in the form of market exclusivity, i.e. no direct competition from generic therapies for 7 years in the US and 10 years in the EU, after market launch. Other incentives include tax credits and clinical research subsidies.
Mitochondrial candidates advancing
NeuroVive's candidates within primary mitochondrial diseases entered the year already on solid ground and have only grown stronger. As mentioned, KL1333 has ODD and during 2019 the project reached an important milestone when its second clinical trial commenced in March. This is a phase Ia/b trial with the aim of further examining the safety profile of KL1333 and how the drug is metabolised following multiple doses in healthy volunteers and primary mitochondrial disease patients.
Following successful completion of the first part of this study,which assessed the effect of food intake on the uptake of KL1333 after a single dose in healthy volunteers,the second part was initiated in July. This part of the study evaluated multiple ascending doses in healthy volunteers and was completed in December. The third and final part, which will evaluate repeated doses of KL1333 in mitochondrial disease patients and mark the first time KL1333 is given to patients, is expected to begin in early 2020.
The second candidate, NV354, is in preclinical development and during 2020 the company is expecting to complete the documentation needed to apply for studies in humans.
It is also worth mentioning that the deal announced in February with Oroboros Instruments, a global supplier of mitochondrial research technologies, is an indicator of NeuroVive's strong position within the field of mitochondrial diseases. NeuroVive will provide two research compounds, from its NVP015 program, on an exclusive basis to Oroboros in an agreement that has the potential to generate revenue in the range of €10,000-50,000 annually.
Fruitful collaborations with patient advocacy groups
NeuroVive has built a strong relationship with the major international patient advocacy groups for primary mitochondrial disease. In March, NeuroVive sponsored a Patient-Focused Drug Development meeting for the mitochondrial disease community, hosted by the American patient organization United Mitochondrial Disease Foundation and attended by the US Food and Drug Administration, FDA. The meeting's focus was to systematically gather patients' perspectives on their condition. This is critical in helping all stakeholders, including regulatory authorities, drug developers and payers, to understand the symptoms that matter most to patients and the impact the disease has on their daily lives. A Voice of the Patient report from the meeting was released in December and can be read here.
During the Global Mitochondrial Disease Awareness Week in September, NeuroVive arranged its third annual disease awareness event in Stockholm, the Mitochondria Day. This year, the event was co-hosted with the Italian pharma company Chiesi. International Mito Patients, an umbrella organisation for several national patient advocacy groups, participated and shared their initiatives which in addition to the Awareness Week also includes a global patient registry and Quality of Life surveys. These initiatives are important for drug developers such as NeuroVive to ensure patients are reached by new treatment opportunities.
Stronger finances
NeuroVive has also used 2019 to strengthen its finances through two share issues. The first came in January and brought in 99 MSEK and, in March, a directed share issue followed bringing in just over 28 MSEK. The money will primarily be used to further the clinical development of KL1333.
Dispute settled to NeuroVive's advantage
NeuroVive were also able to end the year with another positive financial announcement. In mid-December, the company stated that the dispute with CicloMulsion AG, that has been going on since 2013, regarding certain pharmaceutical technology, is now completely settled.
The dispute stems from a license agreement entered into in 2004, and in 2013 CicloMulsion began arbitration claiming that NeuroVive were, among other things, obligated to pay royalties to CicloMulsion. However, the case has now been settled and it was determined that NeuroVive is not to pay CicloMulsion. Furthermore,ownership of the technology remains with NeuroVive, who has exclusive rights to it and are not liable for any future royalties relating to the technology.
Road forward for NeuroVive's other projects
The updated company strategy means that further development of  the three other projects (brain injuries, NASH, and liver cancer), that all require significant resources to succeed, will be through a commercial partnership. NeuroVive is therefore increasing its efforts to find partners with the appropriate expertise and resources.
Whilst the liver cancer and NASH projects are in very early stages, the candidate for treating TBI, NeuroSTAT, has been prepared for a phase II efficacy study. In terms of finding a commercial partner, 2019 has certainly seen NeuroSTAT strengthening its case. The candidate already has ODD in both the US and Europe and in May the company obtained approval for its IND-application for NeuroSTAT. This means that NeuroSTAT can now be used in clinical studies in the US. The announcement was followed by a Fast Track designation from FDA, facilitating a streamlined clinical development and road to market in the US.
All in all, NeuroVive can leave 2019 satisfied with the work done and look forward to a 2020 of continued advancements in, primarily, primary mitochondrial diseases.
The content of BioStock's news and analyses is independent but the work of BioStock is to a certain degree financed by life science companies. The above article concerns a company from which BioStock has received financing.
Prenumerera på BioStocks nyhetsbrev