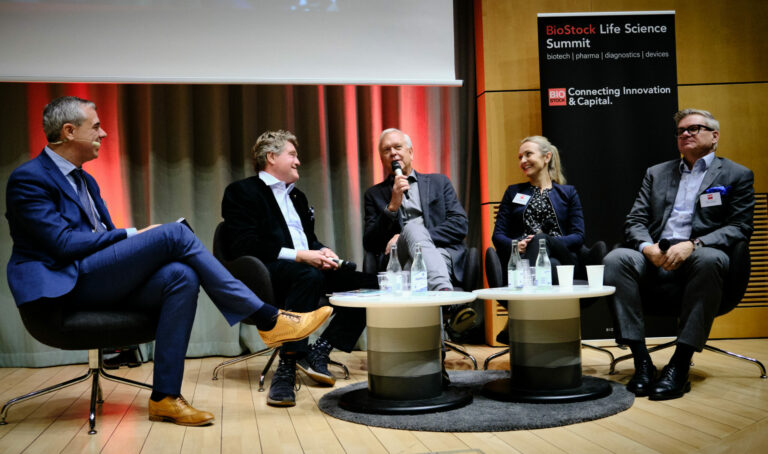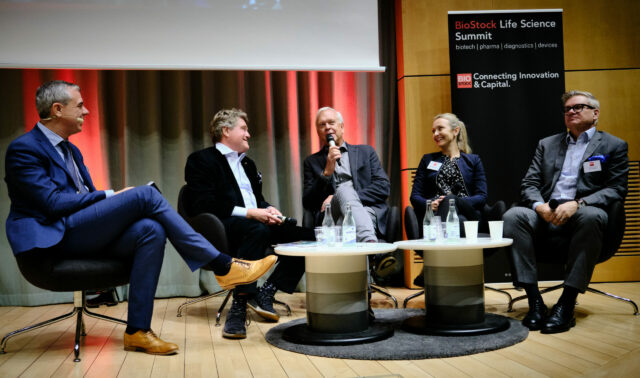 Major investors shared their insights at BioStock Life Science Summit 2019
BioStock Life Science Summit is unique in that it not only gives companies a platform to showcase their projects and pitch them to investors. It is also an educational forum for companies looking to raise capital and/or reach partnership as invited potential investors and partners shared insights into their experience and strategies.  
The first panel discussion at BioStock Life Science Summit 2019 featured representatives from big-time investors in the Nordics. It brought together Björn Odlander from HealthCap, Ingrid Teigland Akay from Hadean Ventures, Johan Kördel from Lundbeckfonden Ventures, and business veteran and serial biotech entrepreneur Carl Borrebaeck from Lund University. The theme of the discussion was Investor Insights – in search of the next Nordic unicorn.
The fruitful discussion touched upon what small life science companies can do to become more attractive to venture capitalists, and a key take-away was aptly summarized in a quote by Lundbeckfonden Ventures' Johan Kördel who said, "you get the owners you deserve." Kördel expressed the importance for a company to connect with VCs that share the same beliefs and values as the company's own.
All panelists disclosed what trends they are currently monitoring extra closely. These included sustained growth in innovation matched with instability in the financial markets, as well as the rise of microbiome science and the advancement within both gene therapy and digital health.
See the panel discussion below.
Prenumerera på BioStocks nyhetsbrev