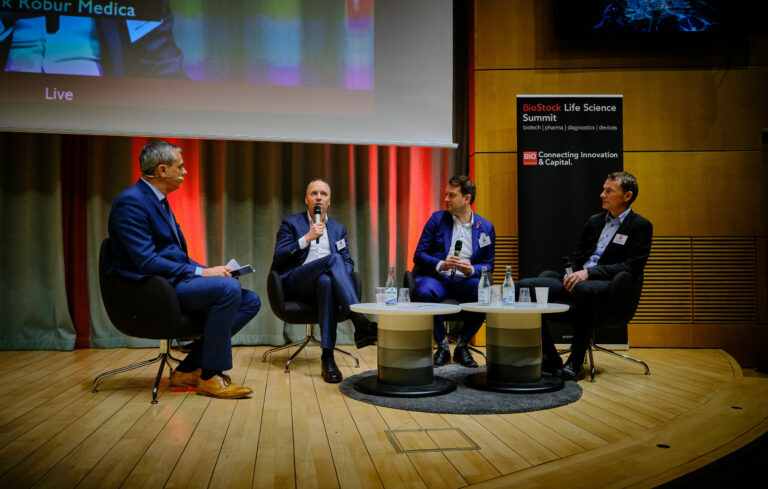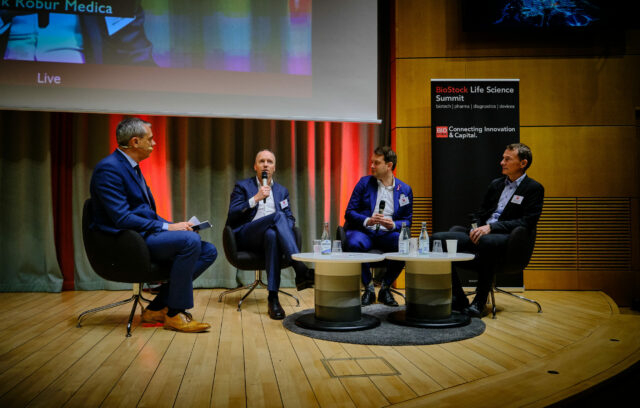 BLSS videos: healthcare fund managers show optimism in Nordic investment landscape
BioStock Life Science Summit continued its line of panel discussions with an interesting conversation among representatives of some of the top Scandinavian healthcare investment funds. All panellists expressed optimism about the Nordic healthcare landscape, despite a funding gap with the US, and they gave very insightful tips to companies looking for investors. Watch the video below!The theme of the second panel discussion at BioStock Life Science Summit 2019 was Investing in Innovations – From discovery to market. Mattias Häggblom from Swedbank Robur Medica, Daniel Bolanowski from Arctic Aurora LifeScience, and Claus Johansen from Danske Bank Asset Management all gave their expert insights on what funds such as theirs look for before they decide to invest.

The discussion began with sentiments about the competitive biomedicine landscape within the Nordic region, most of which were positive. However, all panelists expressed a concern for the funding gap between US and European companies where the US sees a better translation of academic ideas into business opportunities.

The panel then talked about "red flags" they look for when being approached by companies, such as lack of transparency with their projects or poor attendance at medical conferences. Mattias Häggblom stressed how important it is for companies to not overpromise, thus falsely inflating expectations. This sentiment was summarized in his top advice for capital-seeking companies: "underpromise and overdeliver."

They also brought up the fact that fund management investors are typically looking for long-term relationships with companies of at least 3 years, not short run-and-gun investment opportunities.

Finally, all panelists shared which biotech innovations they would bet on at the moment, with gene therapy getting most of the accolades. Cardiovascular and central nervous system therapeutics also received an honorable mention.

See the panel discussion below.
Prenumerera på BioStocks nyhetsbrev