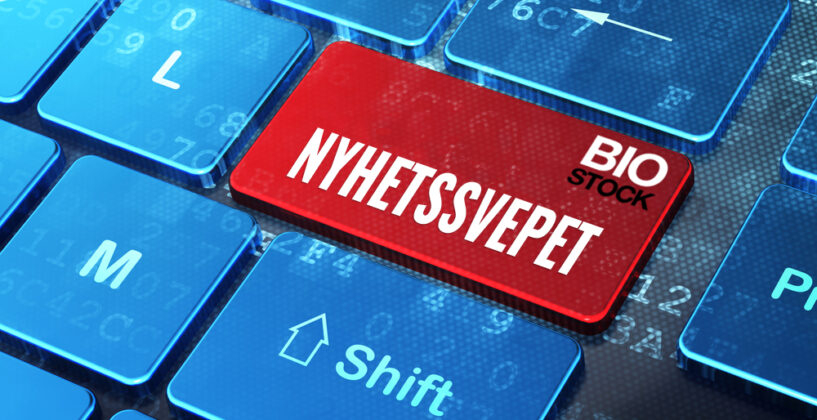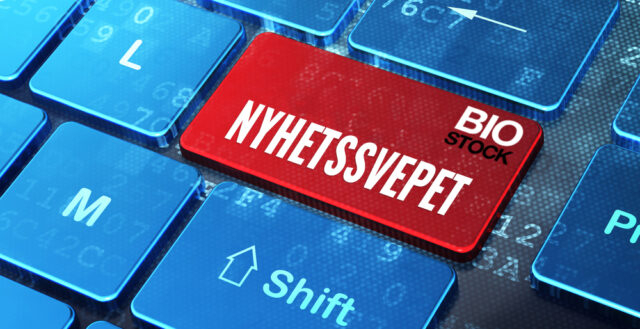 Nyhetssvepet fredag 21 april
Det senaste från BioStock
» Prövningsledare om Chordates studie på kronisk migrän 
» Nytt uppköpsbud på Sensidose 
» Inlösen av Alzinovas TO3 kan tillföra 28 Mkr 
» BioInvent rapporterar kliniska framsteg med BI-1206
» Storförvärv ska stärka Mercks immunologipipeline
Läs BioStocks nyhetsbrev för v.15 här.
---
Se det senaste avsnittet av Börsronden i bannern nedan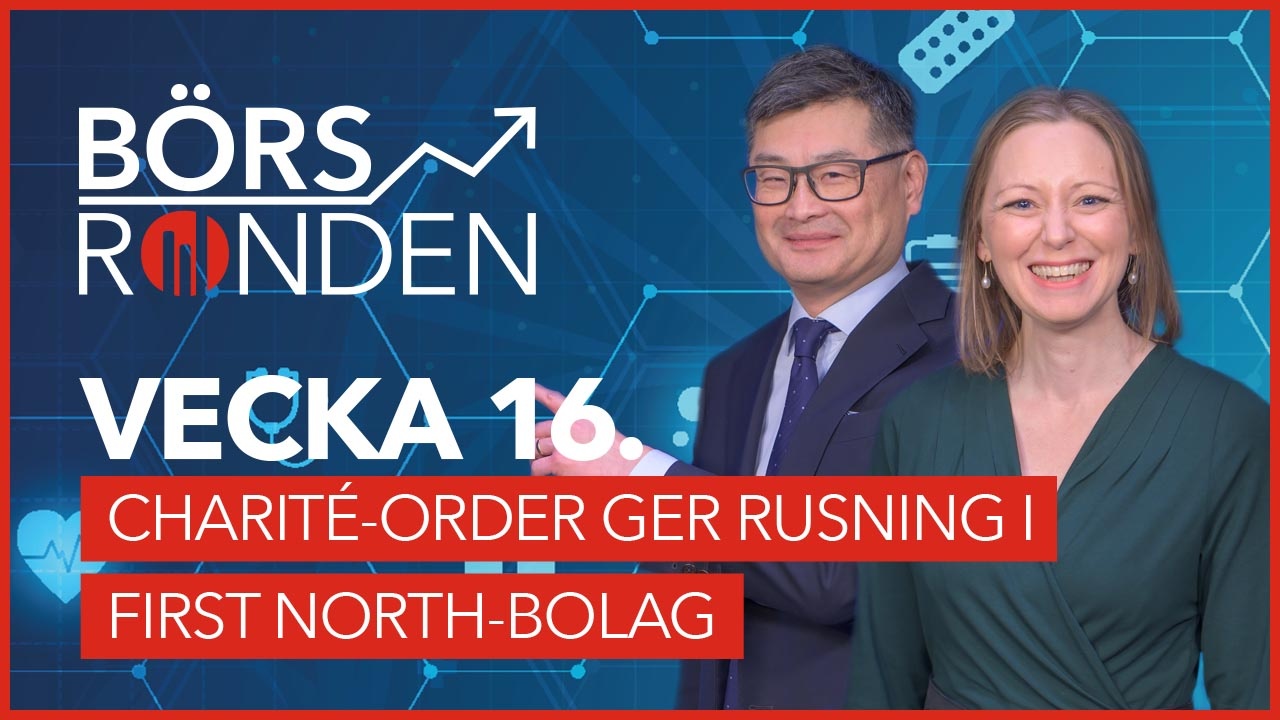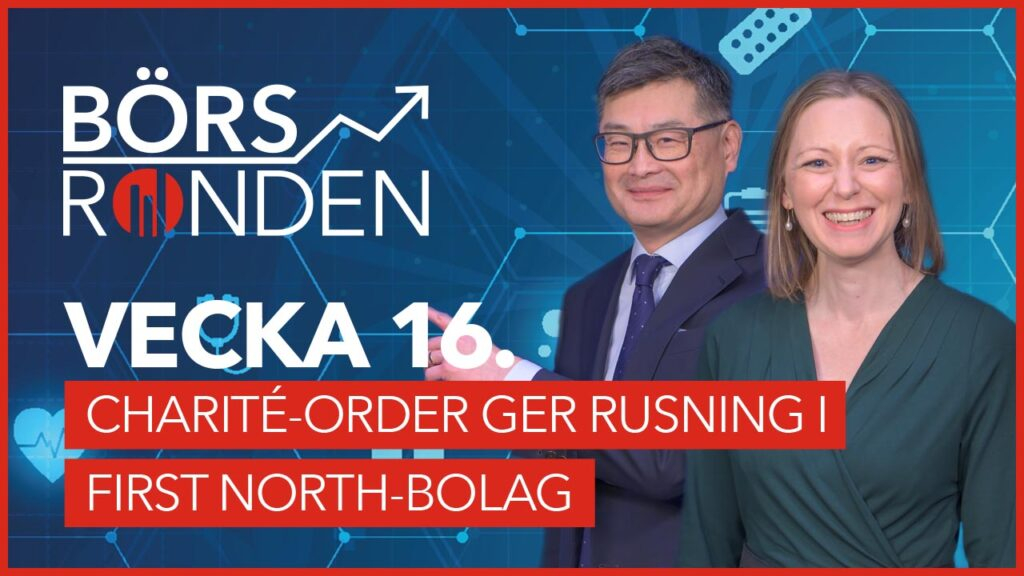 ---
Förmiddagens nyheter
Cereno Scientific presenterar prekliniska data för läkemedelskandidaten CS585 vid Vascular Discovery 2023: From Genes to Medicine. Läs mer.
Idag 21 april är sista dag för handel med Alzinovas teckningsoptioner TO3. Läs mer.
Emplicures dotterbolag Amplicon presenterar Småå, ett nytt koncept inom nikotinpåsar. Läs mer.
Inhalation Sciences offentliggör memorandum för företrädesemissionen. Läs mer.
PHI ingår garantiåtagande med Altium vid pågående utnyttjande av teckningsoptioner TO 3. Läs mer.
DanCann Pharma meddelar rättelse om sin skuldsättning. Läs mer.
Abbvies JAK-hämmare Rinvoq (upadacitinib) godkänns i EU för behandling av Crohns sjukdom. Läs mer.
Resultat från UCBs myastenia gravis fas III studie publiceras i The Lancet Neurology Journal. Läs mer.
Malteseren Hilfsdienst och Brain+ inleder samarbete. Läs mer.
AcouSort väljs ut av EIC att delta på BIO 2023. Läs mer.
---
Delårsrapporter:
Dedicare  Medfield Diagnostics  Vitrolife
Rapportpresentationer:
Bactiguard  CellaVision  Orexo  Senzime  Vistin Pharma
Årsredovisningar:
2cureX  Acarix  BrainCool  Fluicell  Klaria  Pharmiva  Prolight Diagnostics  SciBase
Kallelser:
AroCell  CombiGene  Dignitana  Ellen  Lumito  Pharmiva  Phase Holographic Imaging  Senzime
Kommunikéer:
Dedicare  Herantis Pharma  Ultimovacs  Zenicor Medical Systems
---
Nyheter sedan torsdag lunch
Patentgodkänt i Kanada för Cyxones T20K. Läs mer.
Sensidose har flaggat att EQL Pharma köpt aktier och äger ca 8,7 procent i bolaget. Läs mer.
CHOSA Oncology har uppdaterat om återbetalning av konvertibelt lån. Läs mer.
Promore Pharma har inbjudit till presentation av studieresultat i PHSU05. Läs mer. Bolaget flyttar årsstämman till 27 juni. Läs mer.
Genmab meddelade initialt beslut om sitt andra skiljeförfarande enligt licensavtal med Janssen. Läs mer.
Diamyd Medical har justerat tidsplan för resultat från Remygen-studien. Läs mer.
IRRAS har erhållit kortfristig lånefinansiering om 40 Mkr. Läs mer.
Oncopeptides presenterar nya vetenskapliga data vid European Myeloma Network. Läs mer.
Cantargia har lämnat in ansökan om klinisk fas I-studie för dess andra projekt, CAN10. Läs mer
AlphaHelix dotterbolag Techtum tecknade nytt distributionsavtal för Norden. Läs mer.
Scandinavian ChemoTech uppdaterade om sitt fokus inom Human Care och indiska marknaden. Läs mer.
---
Förmiddagens kursutveckling
Vinnare: ODI Pharma 15,3%, RLS GLobal 14,1%, PharmaLundensis 11,0%, Pharmacolog 10,7%, Redwood Pharma 9,4%
Förlorare: Bactiguard -7,7%, Cereno Scientific -7,0%, Invent Medic -5,6%, Inhalation Sciences -5,1%, SelectImmune Pharma -5,1%
Index: OMXS30 2 248 -0,03%, Hälsovård 0,37% 
Prenumerera på BioStocks nyhetsbrev