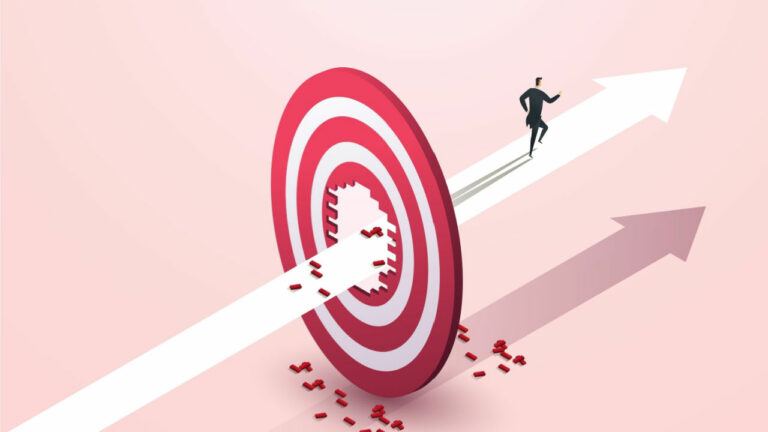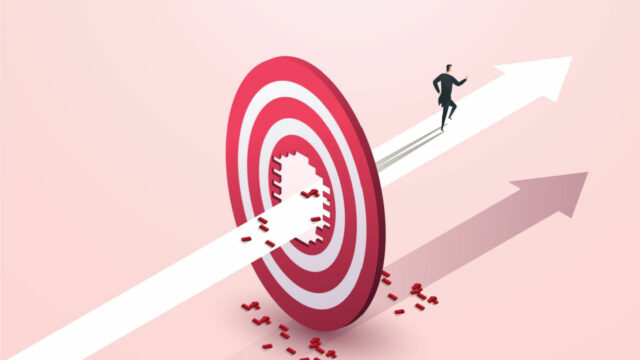 Mendus trappar upp den kliniska utvecklingen under 2023
Mendus släppte sin årsredovisning för 2022 i veckan, där man hänvisar till 2022 som ett "genombrottsår" för bolaget. De milstolpar som uppnåtts ger Mendus möjlighet att förbereda vididencel för nästa fas av klinisk utveckling, återuppta den kliniska utvecklingen med sin intratumorala immunaktiverare ilixadencel, samt bana väg för ett nytt pipelineprogram inom det kommande området NK-cellterapier. BioStock pratade med vd Erik Manting för att få veta mer.
Mendus utvecklar nya cancerterapier som utnyttjar immunsystemets kraft att etablera varaktiga kliniska svar utan att skada hälsan eller livskvaliteten. Tanken är att stärka antitumörimmuniteten via vaccination för att förlänga sjukdomsfri överlevnad efter initial behandling, så kallad underhållsbehandling.
För detta ändamål utvecklar Mendus canceråterfallsvaccinet vididencel för behandling av akut myeloisk leukemi (AML) och äggstockscancer. Båda är mycket dödliga sjukdomar på grund av deras höga återfallsrisk. I sin pipeline har Mendus även den intratumorala immunaktiveraren ilixadencel för svårbehandlade etablerade solida tumörer, ett annat område med ett stort medicinskt behov i dagens cancerbehandling.
Proof-of-concept för vididencel
Vididencel är bolagets ledande program och utvärderas för närvarande i fas II-studien ADVANCE II för behandling av akut myeloisk leukemi (AML). AML är en av de vanligaste formerna av leukemi hos vuxna, med en återfallsrisk på cirka 50 procent. Efter återfall uppskattas femårsöverlevnaden till cirka 30 procent totalt, med en nedgång till cirka 10 procent för patienter äldre än 65 år.
Ett genombrott för programmet kom i december förra året när Mendus meddelade positiva resultat från studien. Resultaten ger proof-of-concept för vididencel som en effektiv AML underhållsbehandling. Läs mer om AML och ADVANCE II-resultaten här.
Proof-of-concept med vididencel gör att Mendus kan utveckla kandidaten i en bredare kontext för underhållsbehandling av AML, till exempel utvärdering av vididencel som kombinationsbehandling. Dessutom ger det Mendus möjlighet att förbereda vididencel för marknadsregistrering, inklusive tillverkning i kommersiell skala.
Potentiell underhållsbehandling i solida tumörer
Under 2022 publicerade Mendus även initiala data från den pågående fas I-studien med vididencel i äggstockscancer – ALISON. De positiva säkerhetsresultaten som presenterades vid European Society of Gynecological Oncology (ESGO) möte representerar ett första viktigt steg för att positionera vididencel som en potentiell underhållsbehandling i solida tumörer. Mendus har presenterat nya kliniska data från ALISON-studien vid American Association for Cancer Research (AACR) 2023 som ägde rum denna veckan (14-19 april 2023 i Orlando, Florida, USA).
I studien administreras vididencel efter standardbehandling, vilket inkluderar kemoterapi och kirurgi. Data från studien visar att av fem patienter som utvärderats för immunsvar efter vididencel, visade alla utom en minst ett varaktigt vaccininducerat T-cellsvar på något av fyra uppmätta tumörassocierade antigener. I slutet av den 22 veckor långa studieperioden uppvisade fem av sju patienter inga kliniska tecken på progressiv sjukdom. Sammantaget stödjer resultaten den fortsatta utvecklingen av vididencel för behandling av äggstockscancer. Ytterligare patienter kommer att rekryteras till studien och följas upp.
Närmar sig nya prekliniska program
Medan de kliniska prestationerna tog det mesta av rampljuset för Mendus under 2022, gjorde bolaget också betydande framsteg med sin prekliniska forskning. Mendus lägger ned mycket arbete på att identifiera nya potentiella pipelineprogram.
Vid konferensen Society for Immunotherapy of Cancer (SITC) i November, rapporterade bolaget en ny metod för att utöka memory natural killer cells (NK) med sin egenutvecklade DCOne-plattform. Dessa data markerar starten på ett potentiellt nytt pipeline-program inom det spännande kommande området NK-cellbaserade terapier. Läs mer om den senaste utvecklingen med denna forskning här.
Vd kommenterar
De prestationer som Mendus lyfter fram i årsredovisningen för 2022 innebär att bolaget kan börja sätta kommersialiseringen i fokus för sin huvudkandidat, samtidigt som man fortsätter att bredda den kliniska verksamheten med vididencel. För en mer djupgående insyn i vad som komma skall för Mendus under resten av 2023, vände sig BioStock till vd Erik Manting.
Erik, in your annual report, you refer to 2022 as a "breakthrough" year. Could you expand on that?
– AML is a very aggressive disease, which affects the bone marrow and the blood compartment. For now, it can only be treated successfully with high-dose chemotherapy. After initial treatment, there is a high probability of fast relapse, particularly when there is measurable residual disease (MRD). Because of the nature of the disease, it was considered unlikely that an immunotherapy approach would be successful, although bone marrow transplants factually are an immunotherapy and currently the only curative option for AML patients. The outcome of the ADVANCE II trial shows that the immune system of many patients is still robust enough to mount an immune response against the residual cancer cells when triggered by vididencel vaccination. Next to this important clinical break-through, we have achieved many more operational milestones. We have also achieved a number of significant research findings and multiple publications in peer-reviewed journals and renowned medical-scientific conferences.
Now that vididencel has reached proof-of-concept, what comes next for the lead programme?
– To run a monotherapy trial in today's crowded cancer therapy landscape is a rare opportunity. Following monotherapy proof-of-concept, the most important next step is to broaden the positioning in combination with current standard of care. In the case of AML, that is oral azacitidine for transplant ineligible patients or in a post-transplant setting, in both cases particularly for patients with MRD.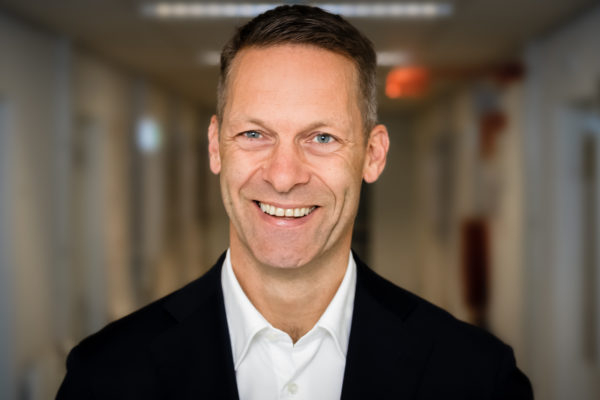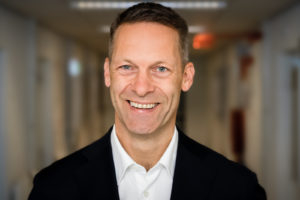 Mendus is currently at AACR presenting data from the ALISON study in ovarian cancer. Could you comment on the response received at the conference so far?
– The responses have been encouraging, since we have observed improved and durable immune responses against antigens previously shown to be relevant for ovarian cancer in the majority of patients following vididencel vaccination. Having said that, ovarian cancer is a very tough disease, which very quickly creates an immunosuppressive tumour microenvironment. We therefore see the ALISON trial first and foremost as a safety and feasibility trial. If successful, it may set the stage for novel combination trials.
How the DCOne platform adds value to Mendus' development programmes, specifically with regard to the expansion of memory NK cells?
– The DCOne platform allows for the scalable production of so-called leukemic-derived dendritic cells (mDC). These cells form the basis for vididencel and they have an effect on a range of other immune cells, such as T-cells and NK cells. We discovered that the DCOne mDC have a pronounced effect on memory NK cells, which have been associated with improved tumour cell killing and survival in blood-borne tumours. Using the DCOne platform, we can make enough memory NK cells for therapeutic applications, starting from a regular blood donation. This opens interesting new therapeutic possibilities. For example, providing these cells in combination with existing or upcoming antibody-based therapies.
Mendus is also developing the intratumoural primer ilixadencel. Can we expect significant advancements with that programme this year?
– Ilixadencel has been a promising, but challenging product candidate. Dendritic cells are a sensitive cell type, and to fix the manufacturing process of ilixadencel to the point that it has become more robust has been a major challenge. At the same time, the clinical rationale to continue to develop the programme is there, so we are very happy that we have brought the product into safer waters and ready to move forward.
On the financial side of things, last week Mendus shares rose close to 40 per cent after you announced the redemption of remaining convertible bonds from Negma Group and Van Herk Investments. This is part of a total SEK 250 MSEK financing commitment. What does this mean for your financial strategy moving forward?
– The financing arrangements in place with Negma and Van Herk Investments provided us with cash runway to reach the ADVANCE II data. This means they have played an important role as a bridge financing to achieve this milestone and other operational progress. The facilities do not prohibit us to find other sources of financing. In fact, they have not changed our financial strategy, which is to keep all options open to attract the means to move our programmes forward.
Finally, what are you most looking forward to this year?
– To continue on the path we have set out: making a real difference in changing the course of cancer treatment.
Innehållet i BioStocks nyheter och analyser är oberoende men BioStocks verksamhet är i viss mån finansierad av bolag i branschen. Detta inlägg avser ett bolag som BioStock erhållit finansiering från.
Prenumerera på BioStocks nyhetsbrev