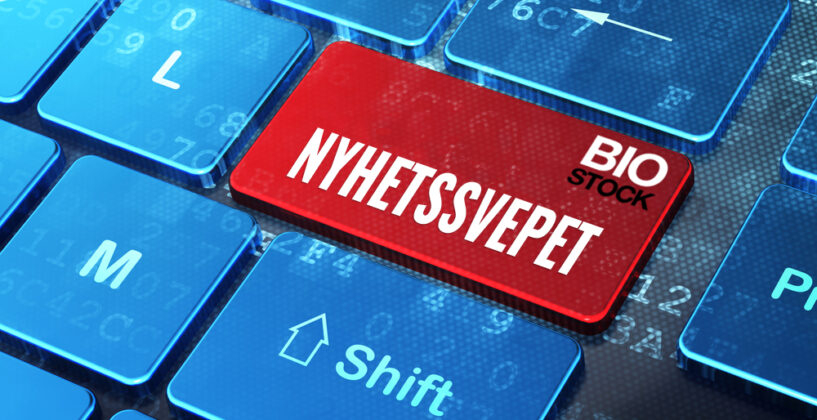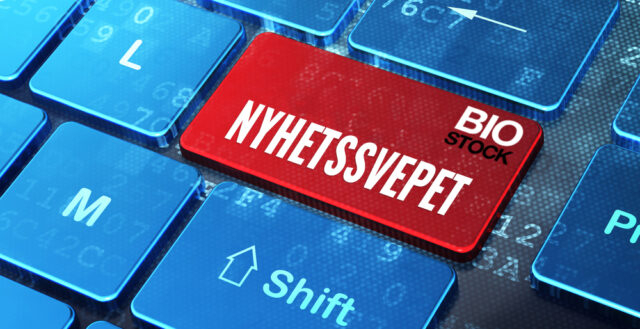 Nyhetssvepet onsdag 6 juli
---
Förmiddagens nyheter
SynAct Pharma avnoteras från Spotlight den 11 juli. Läs mer.
FDA accepterar BioArctics registreringsansökan för lecanemab. Läs mer.
Spermosens tecknar LOI med ledande IVF-klinik i Danmark. Läs mer.
Teckningsperioden i Prostatype Genomics företrädesemission av units har inletts. Läs mer.
Tendo har blivit registrerade av Läkemedelsverket som medicinteknisk tillverkare av specialanpassade produkter. Läs mer.
Inbjudan till presentation av CellaVisions Q2-rapport. Läs mer.
Lumito medverkar på European Congress of Pathology. Läs mer.
Optomed har genomfört förändringar i ledningsgruppen. Läs mer.
Ola Markusson ny CTO för Bioservo Technologies. Läs mer.
---
Se presentationerna från BioStock Life Science Spring Summit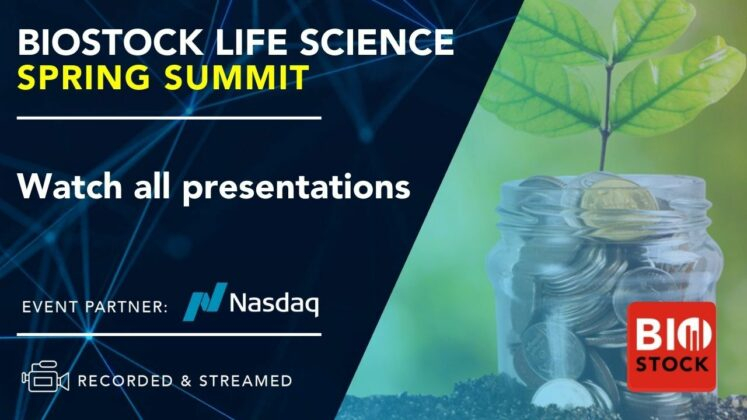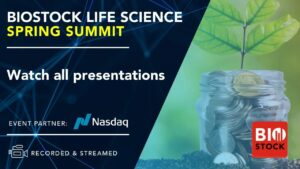 ---
Kvartalsredovisningar:
Meddelanden om aktietransaktioner och förändring av eget kapital:
Kommunikéer:
---
Nyheter inkomna sedan tisdag lunch
Xintela erhåller godkännande för klinisk studie med XSTEM på svårläkta venösa bensår. Läs mer.
Sanionas vd Thomas Feldthus och styrelseledamot Carl Johan Sundberg förvärvar aktie. Läs mer.
Kommuniké från fortsatt årsstämma har meddelats av Gabather. Läs mer.
Pharmacologs franska dotterbolag har fått en order på DrugLog till L'Institut du Cancer de Montpellier. Läs mer.
Utfall i företrädesemissionen har offentliggjorts av Initiator Pharma. Läs mer.
Rättelse: Utnyttjande av teckningsoptioner av serie TO 1 B i PExA. Läs mer.
Ectin Research påbörjar processen att initiera prövningsställe i Sverige för sin kombinerade fas I/II-studie. Läs mer.
Calliditas Therapeutics har gjort en en analytikerpresentation på Erik Penser Bank. Läs mer.
Dr Jeff Miller vid Phoenix Children's har anslutit till SyntheticMRs Medical Advisory Board. Läs mer.
Nordic Nanovector avbryter PARADIGME fas 2b-studie med betalutin. Läs mer. Bolaget har även meddelat datum för Q3 och Q4 kvartalsrapporter. Läs mer. 
---
Förmiddagens kursutveckling
Vinnare: Neola Medical 21,2%, Saniona 19,1%, Herantis Pharma 17,4%, Monivent 14,9%, Phase Holographic 13,4%
Förlorare: Select Immune -9,07%, OncoZenge -7,4%, Invent Medic -6,7%, Hamlet Pharma -5,0%, BBS-Bioactive Bone Substitute -4,5%,
Prenumerera på BioStocks nyhetsbrev