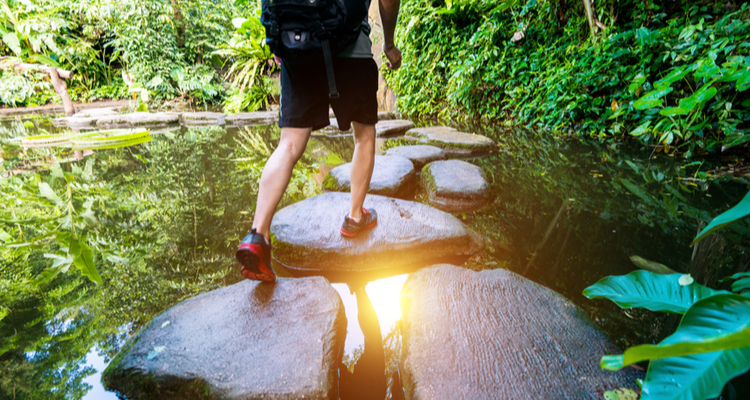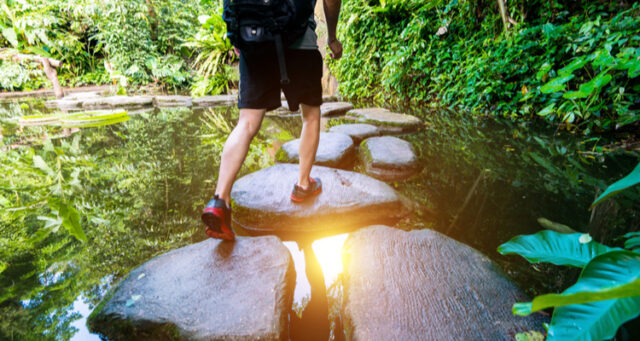 Alligator Bioscience's CEO looks ahead
Recently, Lund-based Alligator Bioscience delivered its report for the first quarter of 2022. Financially, the company stands on solid ground after two capital rounds in 2021 raising 343 MSEK. Operationally, the phase II trial with mitazalimab is progressing according to plan, and ATOR-1017, the second leading project has presented promising data supporting further development steps. BioStock contacted CEO Søren Bregenholt for a comment and an outlook.
Immuno-oncology company Alligator Bioscience develops agonistic antibodies against cancer, aimed to be both effective and safe. The leading candidate, the CD40 agonist mitazalimab, is undergoing a phase II trial in pancreatic cancer and ATOR-1017, a 4-1BB antibody, is currently in a phase I trial. The preclinical candidate, ATOR-4066 – a third-generation CD40 agonist based on Alligator's proprietary platform Neo-X-Prime, is also one of the company's primary focus.
Solid cash position
In 2021, Alligator raised in total 343 MSEK through two rights issues, to focus on the pipeline projects. For the first quarter of 2022, Alligator reported an operating loss of 43 MSEK, a negative cash flow of 43.8 MSEK, and a cash balance of 234.4 MSEK.
In connection with the latest rights issue, a new major shareholder emerged, US-based Allegro Investment Fund which holds 25 per cent of the shares in Alligator. Founder and president of Allegro, Staffan Encrantz is proposed to take place on the board at the next annual general meeting which is held on May 5. Read BioStock's interview with Encrantz from March 2022 here.
Suggested to the board is also Mrs. Denise Goode, who has extensive experience in several leading roles and areas within the life science sector.
During the quarter, Alligator strengthened its management by the recruitment of Dr. Sumeet Ambarkhane as Chief Medical Officer. Dr. Ambarkhane brings solid expertise with his experience in clinical drug development and research after more than 20 years in the field. In Alligator, Dr. Ambarkhane will supervise the development of the pipeline and discovery projects.
The pipeline projects are progressing
As indicated above, there is a lot of activity in the pipeline projects. Initial data from the OPTIMIZE-1 study with mitazalimab indicate that the candidate is safe and tolerable, also in combination with chemotherapy regimens like FOLFIRINOX, the most potent chemotherapy used in pancreatic cancer, thus significantly de-risking the project. In March, Alligator announced that the clinics in Belgium and France started to enroll patients at the highest 900 µg/kg dose. The first efficacy data from the study is expected in Q4 2022.
The preliminary readout from the phase I study with ATOR-1017 validated the pharmacological activity of the molecule and suggested no significant safety issues with the candidate. In April, the company completed the dosing at 600 mg and is now continuing to the 900 mg dose cohort. Apart from safety, the study is also aimed at finding a recommended phase II dose. . The company has earlier communicated that the phase I study will be concluded during the first half of 2022. CEO Søren Bregenholt commented on the development in a recent video interview, watch the video here.
The CEO looks ahead
BioStock reached out to Søren Bregenholt, for an update on the latest activities and an outlook for the near term.
Søren, one of your focus areas for the spring was enrolling patients in the OPTIMIZE-1 trial, how is this progressing?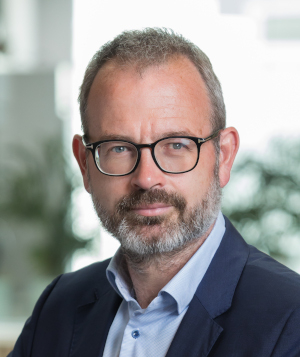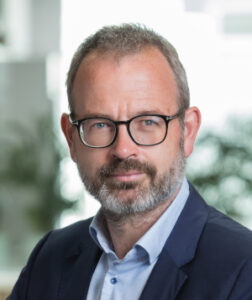 – Alligator is committed to mitazalimab – as the phase I study validated, the pharmacological mechanism of the molecule, and we believe the molecule will be able to show clinical benefit in pancreatic cancer in combination with chemotherapy.
– In OPTIMIZE-1 we combine mitazalimab and with FOLFIRINOX which is the most efficacious but also least tolerated chemo used in pancreatic cancer. Therefore, we are encouraged that mitazalimab is safe in this combination at 900 µg/kg, the highest dose tested.
– Enrollment is continuing as planned, and we are on track for our interim efficacy analyses in Q4.
The phase I study with ATOR-1017 seems to be advancing as planned, what are your expectations for this project in the near term?
– Data has been encouraging so far, both with respect to safety and pharmacological biomarkers. We will present data at ASCO in June. Once we have the opportunity to analyse the full trial data, we will decide on the next development steps for ATOR-1017.
Speaking of upcoming milestones, can you update us on the progress in the ATOR-4066 project?
– ATOR-4066 is our third-generation tumour-targeted bispecific CD40 agonist, designed on our propreitary Neo-X-Prime platform.
– The molecule has succesfully met our internal design criteria for mechanism, effect and also maunfacturability, and we aspire to initiating IND-enabling preclinical development second half of 2022.
– We presented early data at the SITC Annual Meeting in November, and we continue to build a convincing data package.
Finally, what is the latest regarding new collaborations and discussions with potential partners?
– Altough it is difficult for me to be concrete, I can reveal that we see mounting interest in both our technologies and several of our pipeline assets and that we are entertaining discussions with potential partners.
Innehållet i BioStocks nyheter och analyser är oberoende men BioStocks verksamhet är i viss mån finansierad av bolag i branschen. Detta inlägg avser ett bolag som BioStock erhållit finansiering från.
Prenumerera på BioStocks nyhetsbrev