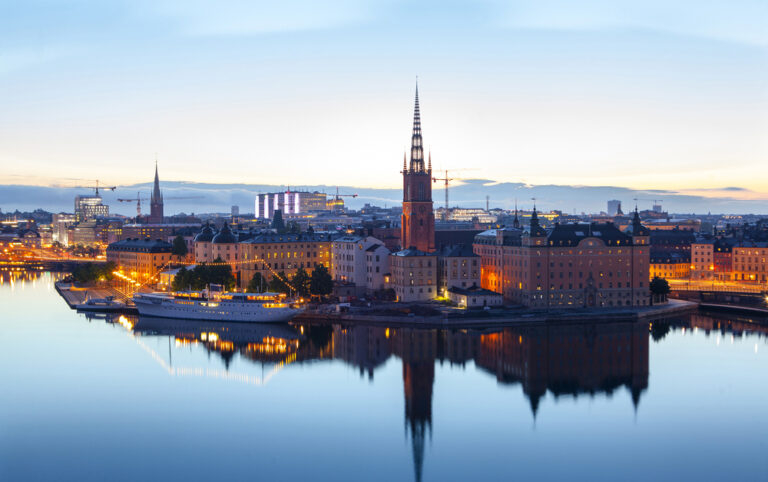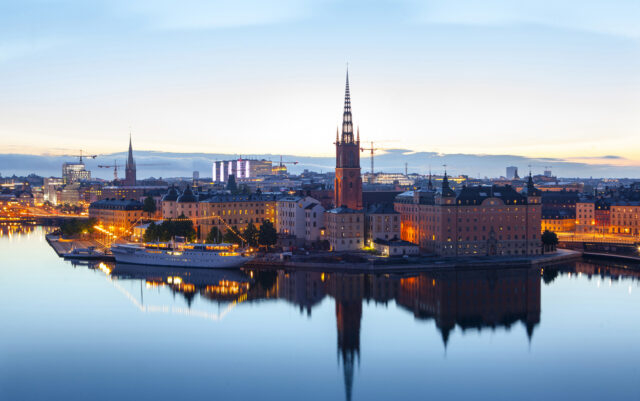 Stockholm en av toppkandidaterna för EMA:s huvudkontor enligt ny rapport
Konsult- och revisionsfirman KPMG har släppt en ny rapport där man analyserat var den europeiska läkemedelsmyndigheten EMA lämpligen bör placera sitt högkvarter, idag placerat i London, efter Brexit. Enligt rapporten ligger Sverige och Stockholm bra till i konkurrensen och hamnar på tredje plats, strax efter Köpenhamn och Paris, med den franska huvudstaden som förstahandsvalet.
Analysens syfte är att utifrån ett antal urvalskriterier bestämma vilken av totalt 16 jämförda huvudstäder i Europa som totalt sett är bäst lämpad att stå värd för EMA, den europeiska tillsynsmyndigheten för utvärdering, översyn och kontroll av medicinsk forskning och läkemedelsutveckling. EMA ansvarar även för godkännanden av alla nya läkemedel för den europeiska marknaden.
I rapporten lyfts sex städer fram som de mest lämpliga att husera en organisation av EMA:s storlek och dignitet. I korta drag har man kommit fram till att Paris, Köpenhamn, Stockholm, München, Amsterdam och Berlin erbjuder utmärkta arbetsförhållanden för EMA-personal. Dessutom är de mycket trevliga platser att leva på, med högkvalitativ utbildning för barn och goda arbetsmöjligheter för medföljande partners. Städerna ligger nära stora flygplatser och ger därmed även goda förbindelser med det globala näringslivet och det vetenskapliga samfundet. De har även utmärkta akademiska institutioner, särskilt när det gäller internationella förbindelser, och ligger dessutom i anslutning till stora Life Science-kluster, vilket skulle säkerställa att EMA bibehåller sin närvaro i branschen.
Bakom urvalskriterierna, som utgörs av ett flertal parametrar och sub-parametrar, står European Federation of Pharmaceutical Industries and Associations (EFPIA) och själva analysrapporten har alltså sammanställts av KPMG, på uppdrag av den danska diabetesjätten Novo Nordisk.
Varje parameter gav ett antal poäng, och maxpoängen en stad kunde få var 80. Resultatet av analysen redovisas i tabellen nedan (klicka för större bild).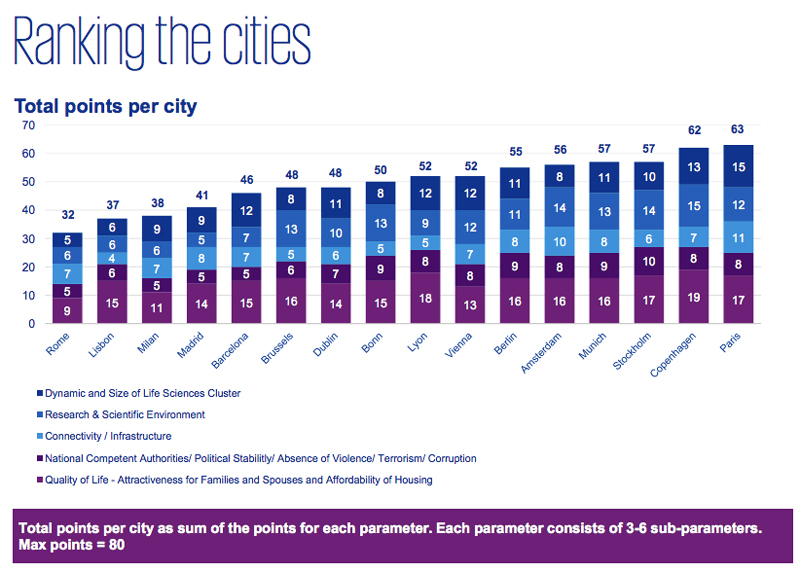 De huvudparametrar (inkl. 3-6 sub-parametrar) städerna i rapporten bedömts enligt:
Storlek och dynamik avseende stadens/regionens life science-kluster
Forsknings- och vetenskapsmässig miljö
Infrastruktur och tillgänglighet
Myndighetskompetens / politisk stabilitet / frånvaro av våld, terrorism & korruption
Livskvalitet / attraktionskraft för familj & medföljande partners / bopriser
Ladda ner och läs den fullständiga analysrapporten från KPMG här.


---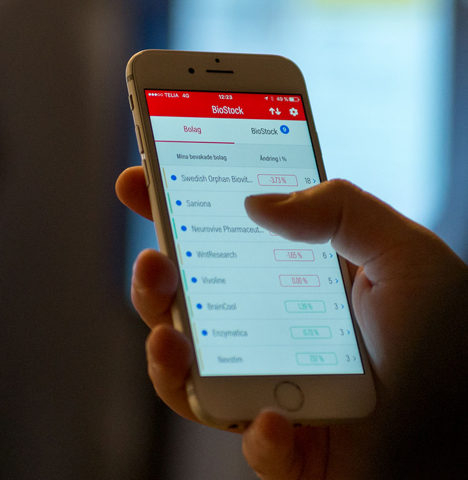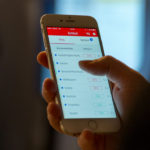 Få alla nyheter och analyser direkt i mobilen med BioStocks mobilapp!





---
Prenumerera på BioStocks nyhetsbrev