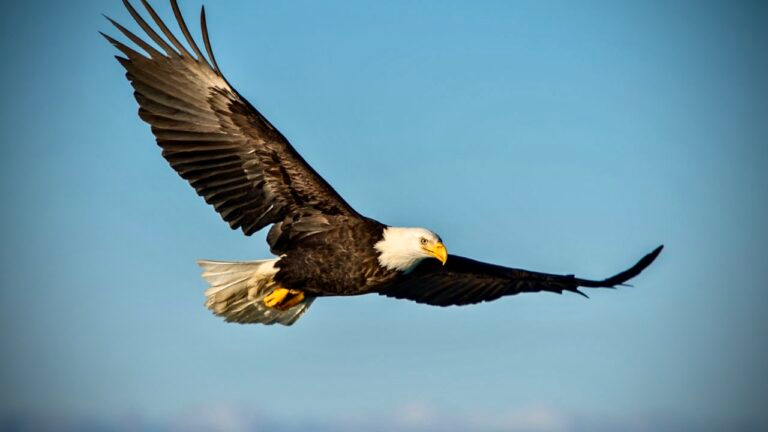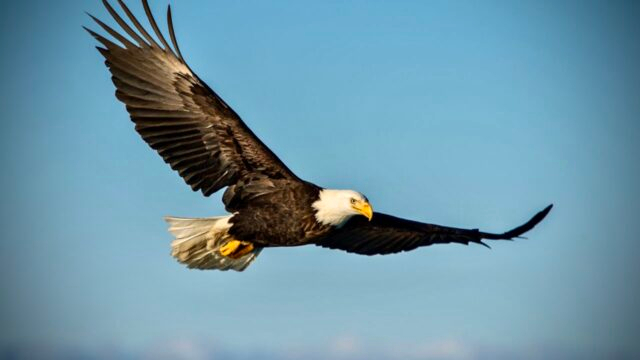 Aqilion – Disrupting the Vicious Cycle of Chronic Inflammation
Chronic inflammation is an underlying cause of many diseases and represents an immense societal burden. Researchers continue to struggle to solve the riddle behind this mechanism, and still treatments are lacking. Confronting the issue is the Swedish biotech Aqilion. BioStock spoke with the company's CEO Sarah Fredriksson to learn more about Aqilion's vision and mission.
Our immune system is quite remarkable. It senses when something in the body is wrong and immediately sends out an army of cells and molecules to fix things. The response is instant, blood flow increases to carry all these immune "soldiers" to the sites of injury or disease. Increased temperature, redness, swelling, and even pain follow – this is inflammation.
A lack of treatments for chronic inflammation
Acute inflammation is a normal function of the immune system. However, in some cases, the immune system becomes hyperactive, creating a chronic inflammatory response. This can lead to more serious symptoms and health conditions, including type 2 diabetes, Alzheimer's disease (AD), cardiovascular disease, and cancer. In some cases, the immune system turns on healthy tissue, leading to so-called autoimmune diseases like rheumatoid arthritis (RA), psoriasis, or multiple sclerosis (MS).
As of today, pharmaceutical treatments for chronic inflammation include over-the-counter non-steroidal anti-inflammatory drugs (NSAIDs) like ibuprofen and paracetamol or corticosteroid injections for more severe cases. These treatments offer only temporary relief, and side effects from long term usage can be quite severe and debilitating. Consequently, the pharmaceutical industry is highly involved in terms of both research and investments in finding safe and effective anti-inflammatory drugs.
Aqilion's development strategy
With the aim of tackling chronic inflammation head-on, and improve patient quality of life, Swedish biotech Aqilion is striving to develop new treatments for a wide range of diseases. The company is mainly active in the early phases of drug discovery, from idea to early clinical development.
»At Aqilion we are passionate about helping people who suffer from chronic inflammation to a better life. We want to use our experience and knowledge, based on solid research and data, to identify innovations that will make it possible to develop new drugs that offer both clinical relevance and patient benefit. Our vision is that global health organisations in the future can state that chronic inflammation is no longer a threat to a healthy life« — Sarah Fredriksson, CEO Aqilion
Aqilion's drug development strategy is mainly based on blocking key molecules, called kinases, responsible for boosting an inflammatory response. Kinases, which are found inside immune cells, are activated by pro-inflammatory messengers called cytokines. These messengers communicate between cells, binding to receptors on the outside of cells.
By matching patterns of cytokine activity with patterns of improper immune regulation in inflammatory diseases, Aqilion can select the diseases to be targeted in clinical development.
Aqilion's lead development programmes
Currently, Aqilion has four ongoing pipeline projects, and two of them reflect this approach. The lead programme Regulus, is based on a selective inhibitor of janus kinase 1 (JAK1). The company began a phase I clinical trial with candidate AQ280 in August last year within eosinophilic esophagitis (EoE), an inflammatory disease of the esophagus.
Meanwhile, Aqilion's Alnitak programme is based on inhibitors of another kinase, TAK1. This project sparked quite the media buzz when Aqilion announced a major preclinical collaboration with Merck to discover, develop and commercialise TAK1 inhibitors. The deal involved an upfront payment by Merck to Aqilion of EUR 10 million. Additionally, Aqilion is eligible to receive potential development and commercialisation milestones of up to over EUR 950 million and tiered royalties on worldwide net sales.
Watch a BioStock interview about this deal with Aqilion's CEO Sarah Fredriksson, CBO Fredrik Lindgren, and CDxO Martin Johansson here.
Fredriksson also answered questions about dealmaking in the biotech world at the Expert Insights session of the BioStock Investor Meeting this past March. Watch the Q&A here.
CEO Q&A
To learn more about Aqilion's strategy, BioStock got in touch with CEO Sarah Fredriksson.
Sarah, many of our readers will be wondering about the origins of the name, Aqilion. Could you explain that?
– The name Aqilion derives from Aquila, the Latin name of a genus that includes eagles.
– We aim to be an astute and versatile organisation, where we inspire to mimic the keen sight and precision of the eagle to find the early life science projects that are a perfect fit for Aqilion.
– Aquila is also the name of a constellation that is visible in the northern hemisphere and as a virtual biopharma company we work in a network, or constellation, of key specialists.
– Our pipeline consists of innovative programmes: Regulus, Alnitak, Girtab and Polaris. All named after brightly shining stars, in analogy to the company's name.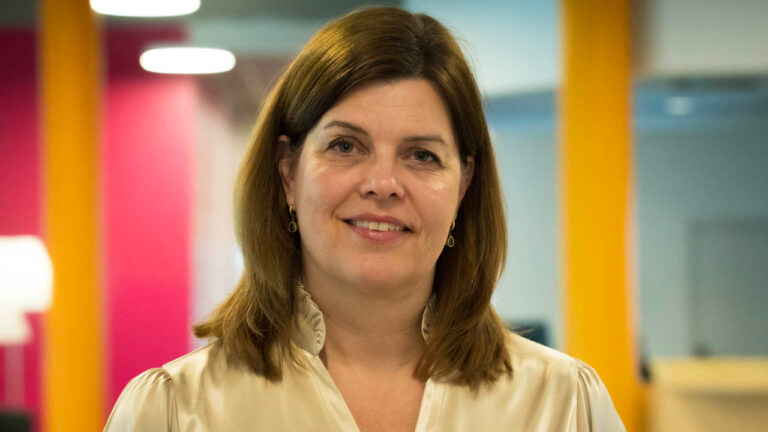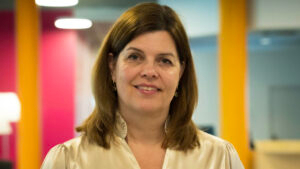 In your words, what is Aqilion's vision and mission?
– At Aqilion we are passionate about helping people who suffer from chronic inflammation to a better life. We want to use our experience and knowledge, based on solid research and data, to identify innovations that will make it possible to develop new drugs that offer both clinical relevance and patient benefit. Our vision is that global health organisations in the future can state that chronic inflammation is no longer a threat to a healthy life.
– Our mission is to identify the right drug target, develop and prove novel medical innovations to attract industrial partners to realise and complete late-phase clinical trials and commercialisation. We want to develop Aqilion into a "powerhouse" with a unique ability to develop exciting molecules in our selected clinical areas of chronic inflammation, autoinflammatory and autoimmune diseases.
Can you speak to the overall burden of chronic inflammatory diseases? Are they on the rise?
– There are approximately 80 different autoimmune diseases and over 300 million people worldwide suffer from one of these. It often means lifelong suffering that gives rise to missed workdays, reduced quality of life and shortened lifespan. The degree of the disease often varies over time and can strike with high intensity in relapses with periods in between when the symptoms decrease to varying degrees.
– The global market for drugs that relieve the symptoms of chronic inflammatory diseases is approximately USD 80 billion and is expected to grow to a value of USD 132 billion by 2029. Drugs for the treatment of autoimmune diseases constitute a segment of the market and it is expected to grow at a growth rate (CAGR) of 12.9 per cent until 2028 and it is the fastest growing the segment.
Why is it so difficult to modulate the immune system through pharmaceutical intervention?
– Our immune system is amazing and has a very important function in the body. The difficulty lies in the challenge of developing drugs that suppress the immune system in order to inhibit vicious cycles of chronic inflammation without disturbing the immune system's ability to defend itself against infections, heal injuries, and deal with external and internal stress.
Kinases and cytokines are not new drug targets for inflammatory disease therapies. What are the limitations of such therapies?
– Direct targeting of cytokines, or their cognate receptors, has traditionally been achieved using biologics, i.e. therapeutic antibodies,  and these can only bind one or two targets thus potentially limiting efficacy if a disease is driven by multiple cytokines. In contrast inhibiting an intracellular target, e.g. a kinase, that controls the production or signalling of multiple cytokines has the potential to provide a higher degree of efficacy. Small molecule inhibitors of kinases involved in JAK/STAT pathways (i.e. JAK1, JAK2, JAK3 and TYK2) are examples of highly successful drugs that can match the efficacy of biologics. However, designing highly selective kinase inhibitors is challenging and can limit the therapeutic window.
How is Aqilion's approach different?
– Aqilion's discovery approach is not unique but it is highly streamlined and focussed with a successful track record. The Aqilion team has the experience and knowledge to select targets and drive projects so that patient and medical needs are matched with industry interests and that drug discovery programmes generate compounds with the highest quality. The programmes are technology-agnostic and every programme is executed with the aim of delivering potentially first or best in class drug candidates.
Finally, Aqilion has had an exciting start to 2023 with the announcement of the Merck collaboration. What else is in store for the company this year?
– We look forward to continuing the clinical development of the Regulus programme. The first phase I clinical study, ARIA-1, was initiated in August 2022. The primary objective is to establish the tolerability and safety of the drug candidate AQ280. We expect to be able to finish the study during the third quarter of 2023. The preparations for a phase II study in patients with eosinophilic esophagitis are in full swing and will be in focus during the year.
– The deal with Merck gives us financial opportunities to increase the pace of our innovative business but also unique experiences that will nourish future projects. We are continuing our core business, innovative discovery projects, and we have now the opportunity to add more resources to those activities. The goal is to be able to expand our pipeline with new, exciting programmes later this year. We will continue to be opportunistic when it comes to choosing which programmes to invest in. It is important that we are persistent and do what we do best and at the same time dare to choose what we believe is the "right" drug target for Aqilion in the most interesting opportunities.
The content of BioStock's news and analyses is independent but the work of BioStock is to a certain degree financed by life science companies. The above article concerns a company from which BioStock has received financing.
Prenumerera på BioStocks nyhetsbrev