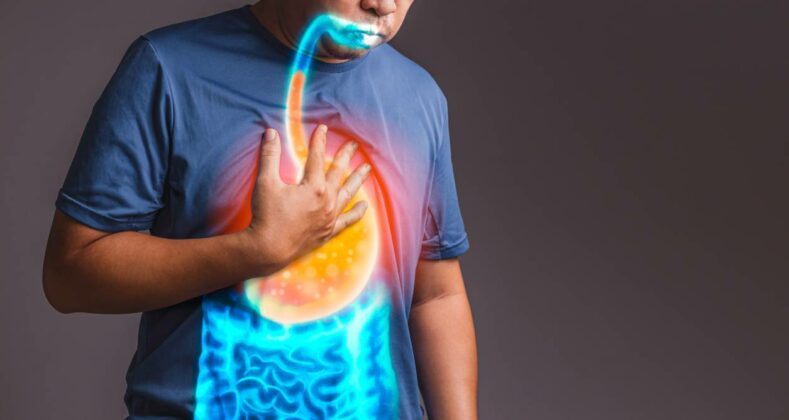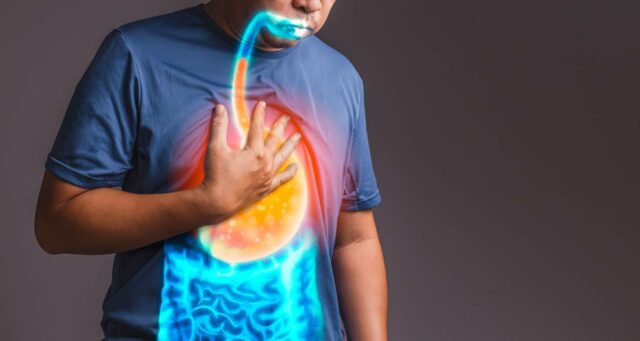 Aqilion takes aim at eosinophilic esophagitis with AQ280
Eosinophilic esophagitis is a challenging chronic inflammatory condition. Often leading to painful swallowing and food impaction, which can be fatal, EoE represents a significant area of unmet medical need where effective treatments are lacking. Enter Aqilion, who have just completed a phase I study with their candidate AQ280. BioStock spoke with CEO Sarah Fredriksson to learn more about the candidate and its potential in EoE management.
Often mimicking the symptoms of acid reflux, eosinophilic esophagitis (EoE) sets itself apart with a hallmark sign: a high accumulation of eosinophils (a type of white blood cells) in the oesophagus. The culprit? An aberrant immune response to various triggers, predominantly certain foods or environmental factors, which leads to an allergic reaction. With current treatments revolving around diet modifications, proton pump inhibitors, and corticosteroids, there's a clear gap and need for more efficient and patient-friendly interventions.
AQ280: A new dawn in EoE treatment?
As highlighted in a recent article by BioStock, Swedish biotech Aqilion is striving to develop new treatments for a wide range of chronic inflammatory diseases. The company's drug development strategy is mainly based on blocking key molecules, called kinases, responsible for boosting an inflammatory response.
The lead programme Regulus is based on a selective inhibitor of Janus kinase 1 (JAK1). JAK1 is an enzyme that accelerates inflammatory processes and effects allergy and fibrosis. By inhibiting its mechanism, it is possible to reduce symptoms and disease development in chronic inflammatory diseases.
Within the Regulus programme, Aqilion is poised to bring forth a novel solution for EoE with candidate AQ280. The company recently announced the successful completion of a phase I study with AQ280 – ARIA1. Pharmacokinetic, safety and tolerability data have been collected for all dose groups and are ready for statistical analysis. The preliminary study results, focused primarily on pharmacokinetics and tolerability, will be presented in Q4, 2023.
As with their approach to chronic inflammation, it's anticipated that Aqilion's exploration into EoE treatments might focus on disrupting the pathophysiological processes that contribute to the condition. This is emblematic of Aqilion's modus operandi: not merely treating symptoms, but addressing root causes.
Pioneering Ahead
EoE can occur in patients of any age but tends to be more common in younger adults. Furthermore, the number of patients diagnosed is rapidly increasing strongly correlating with the increased awareness of the disease. However, the treatment options are not keeping up, and Aqilion's AQ280 has the potential to fill an important medical gap. There is currently no approved treatment for eosinophilic esophagitis with the same mechanism of action as Aqilion's drug candidate AQ280.
To learn more, BioStock got in touch with Aqilion's CEO Sarah Fredriksson.
Sarah, according to recent studies, the incidence of eosinophilic esophagitis is on the rise. Do we know if this is mainly due to increased awareness of the disease?
– The first guidelines describing how to diagnose EoE were published less than 20 years ago, and now we begin to see the first approved treatments on the market. So, I believe that the combination of awareness, diagnostic guidelines and access to treatment are one explanation to the increase in incidence. Another aspect is that EoE is related to food allergies, which are increasing globally, so there is probably more than one explanation to this question.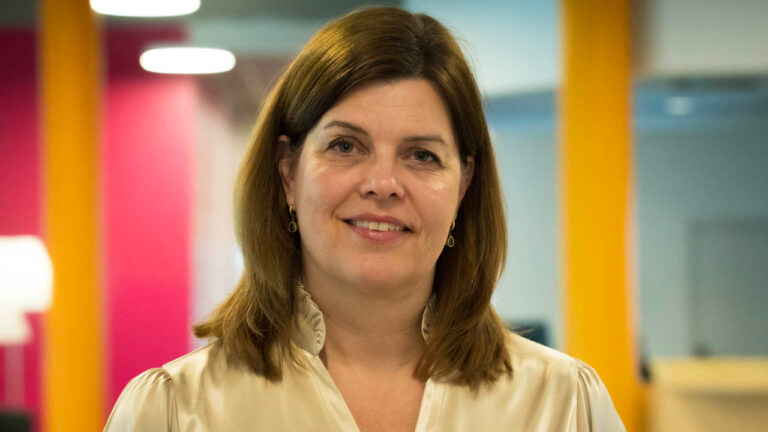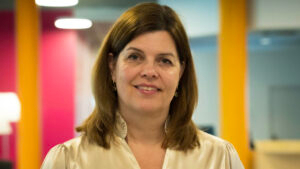 How important is it to continue raising awareness for EoE?
– Since it is still a rather unknown disease, it is very important to increase awareness. There is certainly great scientific progress in the field, which is truly beneficial to these patients. After getting a correct diagnosis and the right treatment, patients can improve their quality of life and hinder or slow down the worst effects of a lifetime progressing disease. That is of course very important especially for children or young adults.
Expanding on AQ280's potential, how does the candidate compare to what is already on the market?
– Dupixent was recently approved for EoE both in the US and in Europe and works for a subset of patients. AQ280 inhibits multiple other pathogenic mechanisms in addition to the two (IL4-receptor and IL13-receptor) that Dupixent inhibits, and we have therefore great belief that AQ280 will both benefit a larger population of patients and provide a more rapid relief of symptoms.
Now that the phase I study has been completed, what comes next?
– We are expecting the preliminary results from the phase I study during the last quarter this year, and, in the meantime, we are preparing for a phase II study in patients.
Does AQ280 have potential with other chronic inflammatory diseases?
– JAK-inhibitors have already a proven clinical effect in other inflammatory diseases. The first generation of JAK-inhibitors is well established on the market. AQ280, which is an example of the next generation super selective JAK-1 inhibitors, has potential in several other inflammatory diseases. Aqilion has chosen to focus on EoE, and we are fully committed to gain as much knowledge we possible can in order to best prepare the phase II study.
The content of BioStock's news and analyses is independent but the work of BioStock is to a certain degree financed by life science companies. The above article concerns a company from which BioStock has received financing.
Prenumerera på BioStocks nyhetsbrev