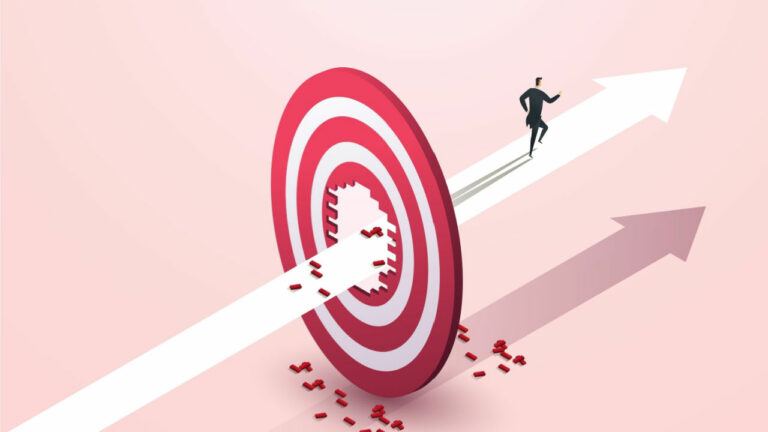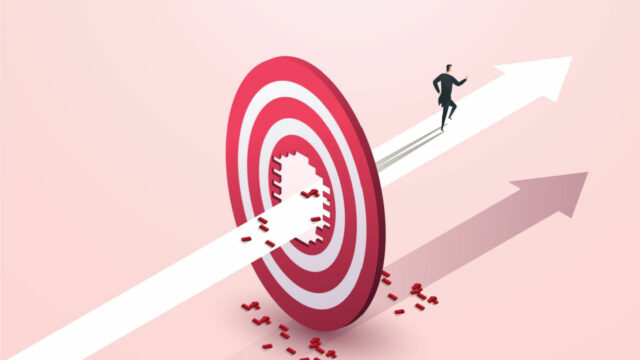 Mendus steps up the clinical development in 2023
Mendus released its 2022 Annual Report this week, which refers to 2022 as a "breakthrough" year for the company. The milestones reached give Mendus the opportunity to prepare vididencel for the next phase of clinical development. They also give the company a chance to reinitiate clinical development with its intratumoral primer ilixadencel and make way for a new pipeline programme in the upcoming field of NK cell therapies. BioStock spoke with CEO Erik Manting to learn more.
Mendus is developing novel cancer therapies based on harnessing the power of the immune system to establish durable clinical responses without harming health or quality of life. The idea is to enhance anti-tumour immunity via vaccination in order to extend disease-free survival following initial treatment, so-called maintenance therapy.
For this purpose, Mendus is developing the cancer relapse vaccine vididencel in acute myeloid leukaemia (AML) and ovarian cancer. Both are very deadly diseases due to their high recurrence rate. In addition, Mendus has in its pipeline the intratumoural immune primer ilixadencel for hard-to-treat established solid tumours, another high unmet medical need in today's cancer treatment.
Proof-of-concept for vididencel
Vididencel is the company's lead programme. It is currently being evaluated in the phase II trial ADVANCE II for the treatment of acute myeloid leukaemia (AML). AML is one of the most common forms of leukaemia in adults and has a risk of recurrence of around 50 per cent. After relapse, the five-year survival rate is estimated at about 30 per cent overall. However, rates drop to about 10 per cent for patients older than 65.
A breakthrough for the programme came in December last year when Mendus announced positive results from the study. The results provide proof-of-concept for vididencel as an effective AML maintenance treatment. Read more about AML and the ADVANCE II results here.
The proof-of-concept with vididencel puts Mendus in a position to develop the candidate in the broader AML maintenance setting. This includes evaluating vididencel as a combination therapy. Furthermore, it lets Mendus put vididencel on a path to market registration, including commercial-scale manufacturing.
Potential maintenance therapy in solid tumours
Also in 2022, Mendus published initial data from the ongoing phase I trial with vididencel in ovarian cancer – ALISON. The positive safety data presented at the European Society of Gynecological Oncology (ESGO) meeting represent a first important step to position vididencel as a potential maintenance therapy in solid tumours. Mendus has presented new clinical data from the ALISON trial at the American Association for Cancer Research (AACR) 2023 taking place this week (April 14-19, 2023, in Orlando, FL, USA).
In the study, vididencel is administered after standard of care treatment, which includes chemotherapy and surgery. The data from the study show that, out of five patients evaluated for immune responses after vididencel, all but one showed at least one sustained vaccine-induced T-cell response to either of four tumour-associated antigens measured. At the end of the 22-week trial period, five out of seven patients had no clinical signs of progressive disease. Overall, according to Mendus, the data justify the continued development of vididencel in this indication. Thus, additional enrolment of patients into this study and further follow ups are expected.
Approaching new preclinical programmes
While achievements in the clinic took the spotlight in 2022 for Mendus, the company also made significant progress with its preclinical research. Mendus is putting a lot of work into the identification of potential new pipeline programmes.
In November, at the Society for Immunotherapy of Cancer (SITC) conference, the company reported a new method to expand memory natural killer (NK) cells with its proprietary DCOne platform. The data mark the start of a potential new pipeline programme in the exciting upcoming field of NK cell-based therapies. Read more about the latest developments with this research here.
Comments by the CEO
The achievements for Mendus highlighted in the 2022 Annual Report mean that the company can start to put commercialisation into focus for its lead candidate. Meanwhile, can continue to broaden the clinical activities with vididencel. For a more in-depth look at what's to come for Mendus during the rest of 2023, BioStock turned to CEO Erik Manting.
Erik, in your annual report, you refer to 2022 as a "breakthrough" year. Could you expand on that?
– AML is a very aggressive disease, which affects the bone marrow and the blood compartment. For now, it can only be treated successfully with high-dose chemotherapy. After initial treatment, there is a high probability of fast relapse, particularly when there is measurable residual disease (MRD). Because of the nature of the disease, it was considered unlikely that an immunotherapy approach would be successful, although bone marrow transplants factually are an immunotherapy and currently the only curative option for AML patients. The outcome of the ADVANCE II trial shows that the immune system of many patients is still robust enough to mount an immune response against the residual cancer cells when triggered by vididencel vaccination. Next to this important clinical break-through, we have achieved many more operational milestones. We have also achieved a number of significant research findings and multiple publications in peer-reviewed journals and renowned medical-scientific conferences.
Now that vididencel has reached proof-of-concept, what comes next for the lead programme?
– To run a monotherapy trial in today's crowded cancer therapy landscape is a rare opportunity. Following monotherapy proof-of-concept, the most important next step is to broaden the positioning in combination with current standard of care. In the case of AML, that is oral azacitidine for transplant ineligible patients or in a post-transplant setting, in both cases particularly for patients with MRD.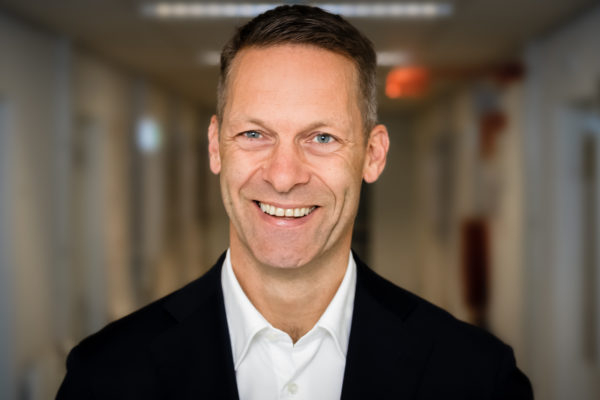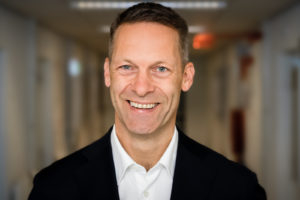 Mendus is currently at AACR presenting data from the ALISON study in ovarian cancer. Could you comment on the response received at the conference so far?
– The responses have been encouraging, since we have observed improved and durable immune responses against antigens previously shown to be relevant for ovarian cancer in the majority of patients following vididencel vaccination. Having said that, ovarian cancer is a very tough disease, which very quickly creates an immunosuppressive tumour microenvironment. We therefore see the ALISON trial first and foremost as a safety and feasibility trial. If successful, it may set the stage for novel combination trials.
How the DCOne platform adds value to Mendus' development programmes, specifically with regard to the expansion of memory NK cells?
– The DCOne platform allows for the scalable production of so-called leukemic-derived dendritic cells (mDC). These cells form the basis for vididencel and they have an effect on a range of other immune cells, such as T-cells and NK cells. We discovered that the DCOne mDC have a pronounced effect on memory NK cells, which have been associated with improved tumour cell killing and survival in blood-borne tumours. Using the DCOne platform, we can make enough memory NK cells for therapeutic applications, starting from a regular blood donation. This opens interesting new therapeutic possibilities. For example, providing these cells in combination with existing or upcoming antibody-based therapies.
Mendus is also developing the intratumoural primer ilixadencel. Can we expect significant advancements with that programme this year?
– Ilixadencel has been a promising, but challenging product candidate. Dendritic cells are a sensitive cell type, and to fix the manufacturing process of ilixadencel to the point that it has become more robust has been a major challenge. At the same time, the clinical rationale to continue to develop the programme is there, so we are very happy that we have brought the product into safer waters and ready to move forward.
On the financial side of things, last week Mendus shares rose close to 40 per cent after you announced the redemption of remaining convertible bonds from Negma Group and Van Herk Investments. This is part of a total SEK 250 MSEK financing commitment. What does this mean for your financial strategy moving forward?
– The financing arrangements in place with Negma and Van Herk Investments provided us with cash runway to reach the ADVANCE II data. This means they have played an important role as a bridge financing to achieve this milestone and other operational progress. The facilities do not prohibit us to find other sources of financing. In fact, they have not changed our financial strategy, which is to keep all options open to attract the means to move our programmes forward.
Finally, what are you most looking forward to this year?
– To continue on the path we have set out: making a real difference in changing the course of cancer treatment.
The content of BioStock's news and analyses is independent but the work of BioStock is to a certain degree financed by life science companies. The above article concerns a company from which BioStock has received financing.
Prenumerera på BioStocks nyhetsbrev