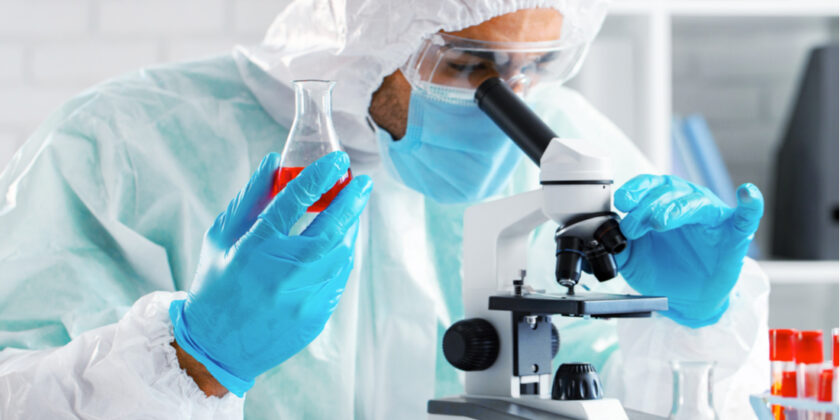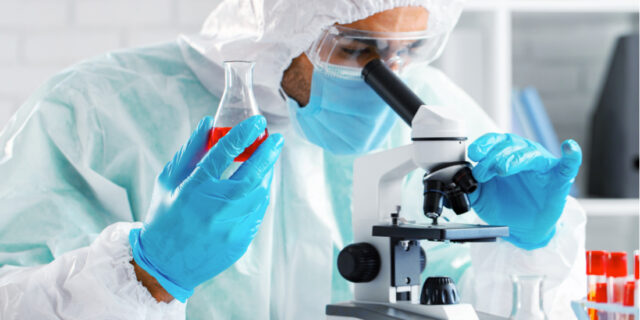 Swedish life science market is the most active in Europe
Life science is one of Sweden's most important industries with a rapid growth rate and a high degree of innovation. In ten years, the industry's exports have increased by 60 per cent. BioStock takes a closer look at what makes Swedish life science so successful and what is required for continued growth.
Life science is an important area for the Swedish economy. According to statistics from Statistics Sweden, pharmaceuticals are today the second largest export commodity from Sweden with a value of 100 billion SEK and a positive trade net of 47 billion SEK. Over the past ten years, the industry has increased its exports from Swedish production facilities by 60 per cent.
The government has identified the sector as important for Sweden's development, and, since 2014, life science has been one of the government's most prioritised areas.
"Sweden should be a leading life science nation. Life science contributes to improving the health and quality of life of the population, ensuring economic prosperity, developing the country further as a leading knowledge nation and realising the 2030 Agenda," the government's strategy for life science states.
Johan Järte is active in several companies and is a contact person at the industry association IML, (Innovativa Mindre Life science-företag, Innovative Smaller Life science companies). He has been active in the Swedish life science sector for more than twenty years.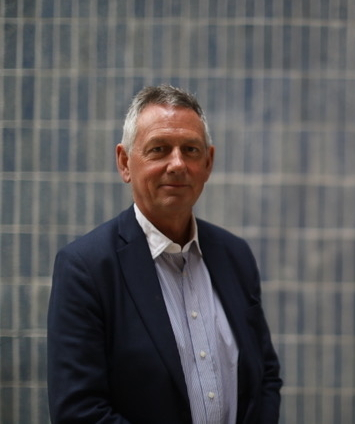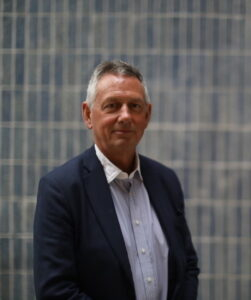 Good conditions for clusters
– Sweden has excelled in life science during all the years I have been involved in it. In Sweden, we are and have been incredibly good at stimulating innovations and creating breadth in the field. An important strength is that we have created good conditions for clusters.
Johan Järte emphasises the importance of clusters and hubs for start-ups.
– I sit with a company at the co-working space AWL at Karolinska Institutet, it is an environment that is good for new companies. When you have received some money and can get started, you can sit here, use the laboratory, you meet people from the industry, academia, and experts in patents, for example.
Sweden has a good environment for small start-ups according to Johan Järte. Among other things, he points out the abundant support that Vinnova distributes to new innovations.
– That gives us a good breadth. The so-called Lärarundantaget, which means that researchers own the right to the results of their research, has been very important, it means that researchers can patent their discoveries, which the universities encourage.
Next comes a tough period for the companies
Then follows a more difficult phase. Once a company gets started and receives the initial capital, things often run smoothly for a period. But then the really tough journey starts. Johan Järte has noted that when a company needs to conduct a clinical trial or a more advanced study, things immediately become more difficult. This requires broader funding and since the way to market often is long for life science projects, there are not that many players who are willing invest.
– Several years ago, a survey was conducted that showed that more than 50 per cent of the new companies within life science had funding for nine months, at most. Sweden is a small country with few private investors who can provide capital; it is tough.
In that situation some companies choose to become publicly listed.
– Some companies go to the market in order to be able to carry out their studies. But many innovations unfortunately end up in the "start-up graveyard" at this stage, if they fail to raise enough capital. When the candidate turns out to work and you are closer to the market, then the investors suddenly all show up at once.
Sweden has good conditions to continue to excel, but then we need to become better at making the most out of the innovations, says Johan Järte.
– We are clearly good when it comes to innovation and creation. We have a very impressive amount of innovation, and we produce a huge amount of research. We would just need to become a little bit better at capitalising the innovations.
Johan Järte would like to see more funding opportunities.
– For example, Vinnova could set up a financing foundation. In Denmark you have a system with several foundations, which is smart as the innovation then stays in the country. We are good at innovation in Sweden, but it is often a foreign investor who buys the innovation and earns the big money instead of Sweden taking advantage of the innovation that we have already spent tax money on supporting.
Sweden is a unique market
BioStock has also spoken to Adam Kostyál, Senior Vice President of Listing Services, Europe. According to him, the Swedish market is the most active for life science in all of Europe right now.
– What is unique is that the market supports small and medium-sized companies in a way that other European markets have not succeeded in, while we have several large players as well.
Adam Kostyál thinks it is positive that companies have the opportunity to go to market early.
– The companies here often go to market at an earlier stage when they need to raise money to move on to the next step. Here we have succeeded better than many other markets. It is important that the stock exchange continues to act as a catalyst for venture capital for future growth.
Attractive to international players
But it is not only access to venture capital that makes Sweden successful. The knowledge cluster that has emerged in Sweden makes the market attractive, also to international players.
– We have a well-functioning ecosystem in Sweden where there is significant knowledge about life science among investors. The market in Sweden is much more active than other comparable markets. Germany, for example, had 24 listings last year, we had over 60. Because the Swedish life science cluster is so strong, many international players follow the Swedish market. Something that attracts international players to Sweden is that you can list companies at very different stages. We have seen that companies from different parts of the Nordic region come here because they think there is a strong cluster here around Stockholm that continues to grow.
Sweden holds up well in comparison to the rest of the Nordic region.
– Markets like Helsinki and Copenhagen lack the activity we see here. If you list your company, you do not want to be completely by yourself in your sector, you want to be among other comparable companies so that you do not have to educate the market on your own.
Challenges now await
With willingness to take risk apparently decreasing, Adam Kostyál believes that the big challenge will be to get the companies and investors to agree on the right valuation.
– We can expect a tough market going forward, both in the publicly listed and the unlisted sector. We will see many who need to raise money earlier than intended and perhaps at lower valuations. It will be a great challenge to reach the right valuation between companies and investors. The risk appetite may not be as great, but there are enormous opportunities to invest at lower valuations than before.
Adam Kostyál says that there are several companies that have shown interest listing on the stock market, but who now choose to wait.
– Now it is the listed companies that bring in capital and the new listings have stalled a bit.  Interest remains from both Sweden and the Nordic countries, but many want to wait for the right moment.
Prenumerera på BioStocks nyhetsbrev