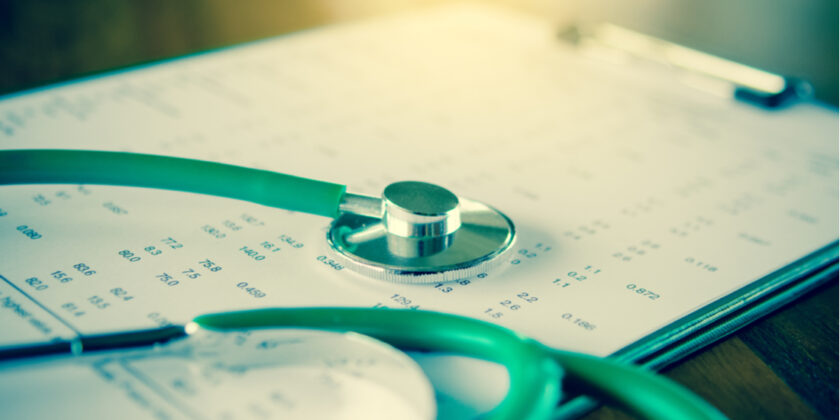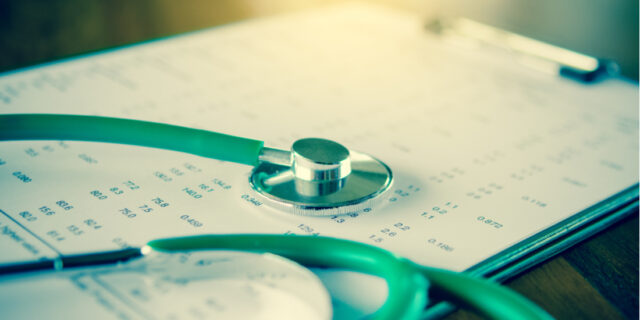 Alligator Bioscience's new CMO
Lund-based Alligator Bioscience has several projects in its pipeline, two of which are in the clinical phase. To keep the focus on development, the company appointed Dr Sumeet Ambarkhane as its Chief Medical Officer earlier this year. BioStock reached out to Dr Ambarkhane to learn more about his impressions and expectations in his new position.
Alligator Bioscience is a clinical-stage biotech company which develops tumour-directed antibody-based cancer treatments. The company is currently conducting two clinical trials, a phase II study with lead candidate mitazalimab, and a phase I study with ATOR-1017. In addition, the pipeline consists of several projects in the preclinical stage and discovery stage, including partnerships with Aptevo, MacroGenics, and Orion. Read more.
Alligator Bioscience brings in new CMO
To overlook the pipeline development, Alligator appointed Dr Sumeet Ambarkhane as Chief Medical Officer (CMO). Dr Ambarkhane has over 20 years of experience in the life science industry, drug development and particularly in advancing immunotherapy-biologics from early phases through clinical phases to approval and clinical practice.
In this role, Sumeet will provide medical leadership and direction in the development of the pipeline, not only for the candidates in the clinical stage but also for Alligator's preclinical programmes and discovery projects.
Alligator's CEO Søren Bregenholt expressed his view on the recruitment in a press release:
»We are thrilled to welcome a professional of Sumeet's calibre to the Alligator team. His in-depth expertise in medical science, clinical development, experience from global regulatory submissions, and product registrations will significantly strengthen our efforts to further advance our novel immune-oncology pipeline.«
Expectations of the new role
BioStock reached out to Dr Ambarkhane to get his comment on the first months as CMO, his view on the pipeline and his expectations going forward.
Dr Ambarkhane, what attracted you to join Alligator in the first place?
– The role as CMO at Alligator Bioscience is a natural step following my previous positions within the immunology-inflammation and hematology-oncology areas. Following my previous position that led to the successful development and approval of a CD19 antibody in aggressive lymphoma, I was looking for a new challenge to use my strong experience in drug development and expedited regulatory pathways to help take Alligator to the next level, and hopefully to getting Its first drug approved in a few years.
– Not only is Alligator a great company to work for, but it also has a very innovative and differentiated clinical pipeline including multiple clinical-stage, as well as discovery and preclinical stages assets.
– In my view, these projects have the potential to become either first-in-class or best-in-class molecules and to be broadly included in treatment guidelines to become important components of future Immunotherapy combinations, and to benefit patients with difficult-to-treat cancers. With my passion for immuno-oncology drug development, I did not doubt that the CMO role at Alligator was a great and obvious next step in my career.
Could you please tell us briefly about your new position as CMO at Alligator?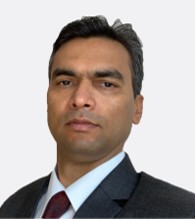 – In my previous roles, I took increasing responsibilities in advancing immunology-oncology assets from early phases through to confirmatory stages of development and ensuring that these innovative treatments were broadly adopted in clinical practices. My current role as the Alligator's CMO is indeed an exciting opportunity to build further upon my experience in global drug development.
– Firstly, I am evolving in a great and collaborative environment and am overseeing a unique pipeline of next-generation and potentially best-in-class immunotherapies for patients affected with cancers.
– Secondly, I am convinced that the pioneering work conducted at Alligator will contribute to a better understanding of how novel pathways such as CD40 and 4-1BB prepare the body's immune response to act better against tumours. The data we have generated to date are truly exciting and very promising.
– Finally, my role is very stimulating since it has a unique blend of interactions with discovery, early as well as later phases of drug development. So, all in all, it is a unique combination of science and leadership.
There are a lot of projects in the pipeline, what excites you the most?
– Oncology drug development and the underlying science are fast-developing areas. On one hand, the pharmacological and biomarker results from our pipeline need to be better understood and interpreted. At the same time, for me as a physician, identifying a patient population and a therapeutic approach that may benefit most from our pipeline programs is equally important. Identifying and exploring relevant combination-therapy approaches in patients with important unmet medical needs and strategies that transform Investigational therapies into the actual medicines of the future, excites me the most.
– Another aspect I appreciate particularly is the openness of the Alligator team to discover and learn from unlimited sources. It is extremely difficult for any company to stay at the forefront alone, especially in a fast-moving field such as oncology, and the Alligator team is working constantly towards establishing new collaborations and partnerships with industry and academic experts and thought leaders to better understand the potential of our pipeline, create innovative ways of developing treatments, find new treatment modalities.
Looking ahead – what milestones do you expect to reach in the coming year?
– Alligator has evolved tremendously over the last few years and these development efforts are approaching fruition.
– We are looking forward to a very busy and important second half of 2022. The ongoing OPTIMIZE-1 phase II trial where we evaluate our lead asset, mitazalimab, in combination with mFOLFIRINOX chemotherapy in metastatic pancreatic cancer, is about to deliver its first clinical readout by the end of this year. An interim analysis of the safety and efficacy of the drug is planned in this challenging patient population for which no new treatment has been approved in over two decades. The scientific and clinical community is very much looking forward to the data, almost as much as we are at Alligator. Beyond pancreatic cancer, these data will also strengthen our knowledge of the role of CD40-directed therapies in cancer, and pave the way for the continued development of mitazalimab in pancreatic cancer and additional tumour types.
– Equally exciting is the ongoing work on our discovery program ATOR-4066. The molecule is derived from our highly versatile Neo-X-Prime platform. This asset can be regarded as the newest generation of tumour-targeted CD40 treatments. It is a bispecific antibody that has the potential to address a large number of tumour types.
– Our 4-1BB agonist, ATOR-1017, is also progressing well and is about to complete a dose-escalation phase I trial. Data from this trial, including biomarker results, will be analyzed and interpreted in great detail to determine what dose will be used in phase II, as well as determine whether this compound should be used as monotherapy or in combination with immunotherapy approaches.
– I should not forget, ALG.APV-527 which we co-develop with our US-based partner Aptevo. Alike 4066 which is a bispecific antibody, ALG.APV-527 is also bispecific and targets both 4-1BB and 5T4. The compound is about to enter its first clinical trial in the second half of the year.
– So as you see there is a lot of news to come from Alligator in the next 12 months and I am convinced we will deliver very interesting data that will help patients and physicians against difficult-to-treat cancers.
The content of BioStock's news and analyses is independent but the work of BioStock is to a certain degree financed by life science companies. The above article concerns a company from which BioStock has received financing.
Prenumerera på BioStocks nyhetsbrev