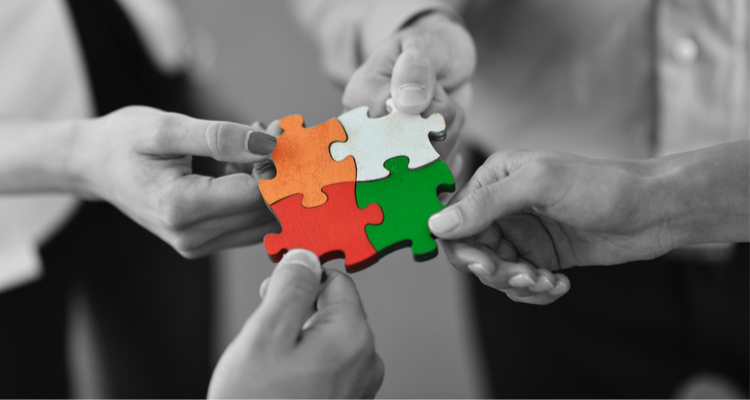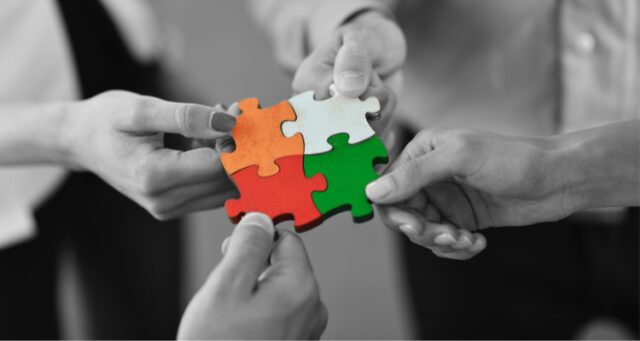 Chordate Medical's CEO comments on recent successes and future plans
Over the past month, many pieces of the puzzle have fallen into place for Chordate Medical. The key piece was the CE marking in migraines that led to an initial order for the migraine treatment system from Vedise Hospital in Italy. The company's migraine study has been restarted in Germany, and now the plan is to treat the last patient in the study during Q3 2021. BioStock contacted the company's CEO Anders Weilandt to hear his thoughts on recent events, but also to find out what lies ahead.
Medtech company Chordate Medical has developed Kinetic Oscillation Stimulation (K.O.S.), a preventive neuromodulatory treatment method for chronic migraine and chronic rhinitis. K.O.S. uses vibrations to stimulate the nerves in the mucous membranes of the nose, which is assumed to balance the response of the autonomic nervous system.
The company received CE marking in chronic migraine just over a month ago, which set the ball rolling for the launch of the migraine treatment system.
First order from Italian distributor
With Chordate Medical's CE marking in migraine, the company's product system can be sold and used as migraine treatment in the EU. The first commercial order for the K.O.S. system S220 for migraine came fromt he Italian distributor Vedise Hospital. The order has a value of 125 000 SEK and includes two installationsper clinic. BioStock has previously interviewed Vedise Hospital's CEO Valter Varano who expressed strongconfidence in the company and its product.
Since 2019, Vedise Hospital has sold K.O.S. installations for the treatment of rhinitis to eight clinics, and now, the distributor will also sell installations for the treatment of migraines. In general, migraines require more treatments with K.O.S. per year than rhinitis, but the treatment program is adapted to the individual's needs.Repeated treatments also mean recurring orders for Chordate Medical.
Migraine study resumed in Germany
Since 2018, Chordate Medical has conducted a study with K.O.S. in migraine patients in Germany and Finland. The study activities have been on hold throughout much of the pandemic, but now the migraine studyis up and running again in both countries. The Finnish clinics resumed the study earlier this spring, while the large German clinic at Eppendorf University Hospital in Hamburg chose to resume the migraine study in May. It is now expected to be able to treat the last patient in the third quarter of 2021 and then compile the results in a scientific article.
Now that Chordate Medical has already received CE marking in migraines, the main purpose of the migraine study is no longer to produce scientific evidence of the clinical efficacy of the treatment in order to achieve a CE marking. The study results and the scientific article will be used as sales support and to build up the company value.
Ambition to take market share in the migraine market
The plan is to take as many market shares as possible in selected markets, according to Chordate Medical's CEO Anders Weilandt: 
»Our goal right now is to take as large market share as possible of the number of treatments for chronicmigraines in a given market. Our patent portfolio, the stable scientific evidence from clinical studies and good sales figures in selected markets are success factors in achieving the long-term goal.«
The selected markets that Chordate Medical has come the furthest in are Italy, Israel, and the Nordic region, but the ambition is also to activate a distribution channel in Germany, according to a press release regarding the company's marketing strategy. The six German clinics in the migraine study are anchor points that will bevaluable in a market introduction.
BioStock contacted Chordate Medical's CEO Anders Weilandt to learn more about recent events and the company's strategy to achieve clear market penetration in selected markets.
How would you describe the recent month for Chordate Medical?
– It has been and will continue to be intense. Our distributor partners are now starting to be able to work in the field again and this significantly increases communication activities. Introducing a new indication to a medical specialty requires hard and long-term work, so we have intensive work ahead of us for a long time.
Would you like to tell Biostock's readers and perhaps also new shareholders in Chordate Medicalbriefly about how the K.O.S. treatment is conducted?
– Technically, K.O.S. for migraines is identical to the rhinitis treatment. It is the same type of controller that generates oscillations, and the same type of disposable item. A small balloon is placed in the patient's nostril and the treatment lasts for 10 minutes in each nostril.
– The patient should first undergo a medical examination of the nose to rule out other problems that may disturb or may be disturbed by the treatment, but, after that, the treatments can be carried out by a nurse.
You have now received an initial order from Vedise Hospital for your migraine treatment system. In your press release regarding this, you mention that the order includes two installations per clinic. What is included in an installation?
– An installation of a starter kit consists of a controller, a headband used to comfortably keep the balloon catheter in position during treatment, and finally a number of treatments consisting of codes needed for the controller to perform a treatment – and of course balloon catheters, which are disposable items.
Does Chordate Medical receive payment per installation and/or per treatment? 
– We charge for the starter kit where the controller is the higher value in the price. After that, the end customer buys treatment codes and catheters through our distributor as they consume them.
– Our business model is based entirely on volume and repeating payments. It is on the treatments that we willmake money, not from installing machines. The consumption rate per patient is probably 4-6 times higher for migraines compared to rhinitis, but this depends entirely on the treating migraine clinics. It is likely that the most severe chronic migraine patients need treatment more often than those with a slightly less intense disease profile – it is currently not possible to predict how the ratio between them will develop. 
Do you want to tell us a about your work to take market share in selected markets and thus build up the company value?
– The process will certainly be different in each market due to radically different conditions for reimbursement from various types of insurance solutions. But common to all markets is that we, together with our distributors, initially target private clinics that primarily treat paying patients, as this market section is probably quickest to engage with. At the same time, we are focused on opinion-leading doctors who in many cases are active both with their own private practice and in public or insurance-paid care.
How do you intend to position yourself compared to competitors in the migraine market? 
– The migraine segment is completely dominated by medicines from global pharmaceutical companies and only to a small extent by medical technology. However, common to all migraine care is that a large proportion ofpatients do not respond to any available treatment option. That picture is also dynamic – a drug can work for a patient for a number of years, but then the effect subsides, and a new alternative is needed. No treatment option shows a particularly high response rate in studies. In other words, many patients have to search for the next solution repeatedly. In that space, we assume that a natural option will be K.O.S., which is not a drug, and it exhibits few or no unexpected side effects.
– When it comes to other medical device alternatives, it is still too early to measure market shares to compare with.
Have you set any specific market share targets and/or sales targets?
– By reaching a measurable share of a given market, we want to show that you can sell this treatment method with a certain amount of success. We want to provide proof-of-concept in a specific market and use it as an argument to achieve our ultimate strategic goal.
You have now achieved two very important milestones – CE marking in migraines and the launch of K.O.S. for the treatment of migraines. What milestones are you now looking forward to achieving? 
– The main focus now and onwards is to succeed with the market introduction that has only just begun, and also open more markets, while gradually build up the sales figures.
»The main focus now and onwards is to succeed with the market introduction that has only just begun«
– It always takes a long time to establish sales to healthcare in the world, and it will in our case as well. However, given the significant problems caused by migraines for a very large number of patients and for productivity and economics in general, it is possible that things may go slightly faster in this segment.
The content of BioStock's news and analyses is independent but the work of BioStock is to a certain degree financed by life science companies. The above article concerns a company from which BioStock has received financing.
Prenumerera på BioStocks nyhetsbrev