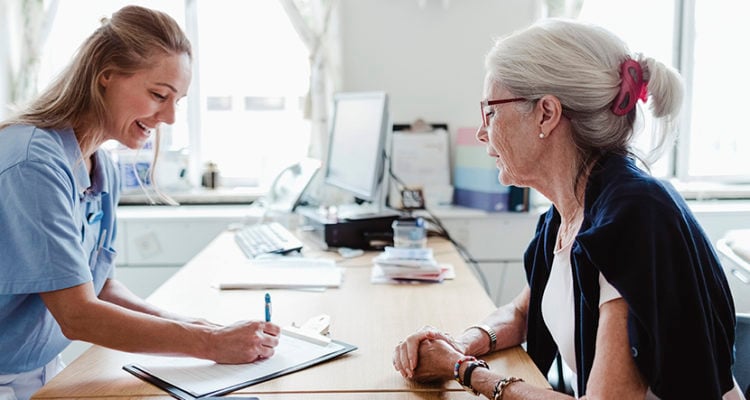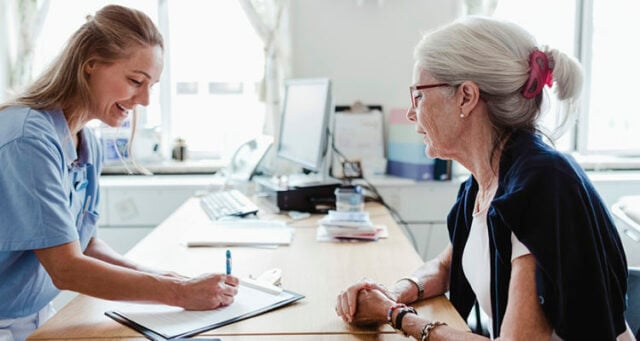 Spago Nanomedical's CEO about the plans for the coming twelve months
Summarising the first half of 2021 for Spago Nanomedical, several milestones have been reached, including the successful capital raise and the change of trading venue to Nasdaq First North in March. Spago Nanomedical is now advancing, focusing on the cancer treatment project Tumorad and the diagnostics project SpagoPix, which is currently undergoing a clinical trial. BioStock spoke with CEO Mats Hansen about the current projects and what he expects to achieve within the next twelve months.
Spago Nanomedical develops products for cancer diagnostics and treatments against cancer. The company's foundation is a patented nano material designed to selectively accumulate in tumour tissue according to a principle called Enhanced Permeability and Retention (EPR). The technology aims to make cancer diagnostics easier and to improve the treatment of cancer where the underlying medical needs are extensive.


BioStock contacted CEO Mats Hansen and had the opportunity to talk about the company, the last six months and what to expect in the coming year.
Mats, could you start by giving a brief introduction to the company for those who are not familiar with it and explain why your technology platform is different to existing products on the market?
-I am happy to do so, our platform has the potential to provide new ways of attacking and diagnosing malignant tumours.
– The principle is based on nanoparticles with built-in function that therefore do not depend on releasing any active substance to give the desired effect. Instead, relevant metal ions with clinically proven efficacy for MRI diagnostics or for internal radiotherapy, are used. Through a very precise design we can cause the particles to accumulate in tumours, especially for fast-growing tumours. This means that our material makes imaging or treatment of cancer possible in cases where current methods are insufficient.
Two main development tracks
The Lund-based company is developing SpagoPix and Tumorad in several different indications such as breast cancer, pancreatic cancer, other solid tumours and indications yet to be disclosed. The idea is to advance the projects up to the stage of proof-of-concept and then commercialise the products through license or partnering agreements with larger established companies with expertise within the respective field.
The nanoparticles in the two projects are based on the same platform, which, according to the company, means that there are substantial synergies between the projects with respect to composition of the material and the production of it.
An ongoing trial with SpagoPix
Spago Nanomedical's contrast agent SpagoPix, SND132D, is designed for physiological and selective accumulation in tumours and has been developed to use the potential to optimise tumour visualisation with MRI. The ambition is to detect tumours and metastases with higher precision than what can be done with today's methods. This could open the possibility for more efficient surgery, screening of high-risk patients without ionising radiation, monitoring of pre-operative treatment and also follow-up of patients after surgery.
SpagoPix is intended to increase the likelihood of a successful treatment and the patients' chance of survival, with initial focus on breast cancer and pancreatic cancer.
SpagoPix is a gadolinium-free contrast agent, what does that mean for your addressable market primarily in your two focus areas, but also generally for all cancer types?
-The need for better and more specific contrast agents in MRI is large, both for decreasing the use of gadolinium generally, and for improving tumour diagnostics in numerous cancer forms.
– Breast cancer is a large indication, with about 2 million new cases annually worldwide, in which MRI is routinely used. Among other things, the use of MRI is increasing for risk groups which means that these women are regularly exposed to gadolinium, a metal that should not normally be present in the body.
– But the great advantage of SpagoPix is that it gives us the opportunity to image tumours with high precision and high resolution, which can provide life-changing information for accurate diagnoses. Thus, we can combine some of the most important advantages of with MRI and positron emission tomography (PET) in one product. 
Initial clinical results show that the product candidate SN132D provides good contrast in breast cancer tumours and in the pancreas, while maintaining good safety. Patient recruitment is currently ongoing to the clinical trial SPAGOPIX-01 which is carried out at two Swedish hospitals and that could include up to 20 patients with confirmed breast cancer.
You have had some recruitment issues due to the pandemic, do you see any tendency for improved opportunities to speed up the influx of volunteering patients?
– Without a doubt, the pandemic has generally caused problems for the recruitment of patients to many clinical trials. We see that patients are now returning to the clinics, but it is still a challenging situation, mainly because many surgeries are carried out shortly after diagnosis, providing a narrower window for participation in our study.
– We have a good dialogue with the responsible doctors, and we adapt the study protocol gradually to facilitate recruitment. The results of the study have so far shown that SN132D provides good images at the current dose. This is an important basis for discussions with potential licensing partners for the further development of the project.
Clinical trial with Tumorad planned for 2022
The other project in Spago Nanomedical's pipeline is Tumorad, SN201, which focuses on tumour selective radiotherapy of cancer with a clinically relevant radioactive isotope bound to the company's nanoparticles. Just as the contrast agent SPagoPix, Tumorad has been designed for physiological accumulation in tumours. Given the fact that Tumorad accumulates in tumour tissue, a potential opportunity is given to deliver a customised radiation dose that can treat the tumours while minimising the impact on other organs.
The cancer treatment project Tumorad has, in your opinion, blockbuster potential, i.e. a sales potential of multibillion-dollar amounts. Can you tell us a little about what is behind this optimism?
– We know that the principle of accumulation of Tumorad in tumours, the EPR effect, is more pronounced in aggressive tumours. There is currently no effective treatment for advanced stages of several major cancer forms where the mortality is due to the continued growth or spread of tumours. Here, Tumorad can become an important and effective addition to the treatment arsenal.
Preclinical results show that the candidate SN201 is accumulated in aggressive tumours and slows growth at clinically useful doses. This provides a broad potential use for SN201 for the treatment of various cancer forms.
Current status in the SN201 project is that the candidate is now moving forward and being prepared for clinical studies through dosimetry and toxicology studies. Manufacturing of SN201 on a larger scale to meet the need for material in regulatory preclinical studies has been carried out internally and work is underway on the transfer of the production process to a contract manufacturer for GMP production for clinical trials. The goal is to start a phase I/II trial in 2022.
– Finally, this spring you changed trading venue to Nasdaq First North, carried out an oversubscribed rights issue and an over-allotment issue that provided the company with around 64 MSEK after costs. Given the large interest for the company, what do you hope to have achieved within the next twelve months?
– We have an exciting period ahead of us in both projects. With SpagoPix, the primary goal is to complete the clinical trial in order to strengthen our position in dialogue with future potential partners. In Tumorad, we will finish the regulatory preclinical studies during summer, followed by a period of production and preparation that will lead to the initiation of the first clinical trial in patients with advanced cancer next year.
The content of BioStock's news and analyses is independent but the work of BioStock is to a certain degree financed by life science companies. The above article concerns a company from which BioStock has received financing.
Prenumerera på BioStocks nyhetsbrev