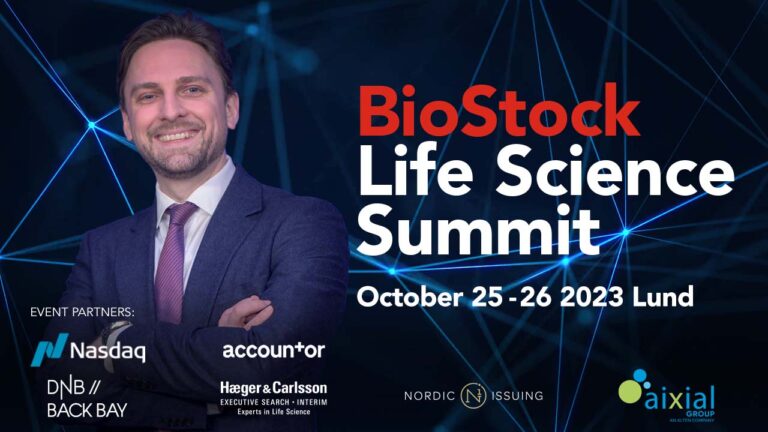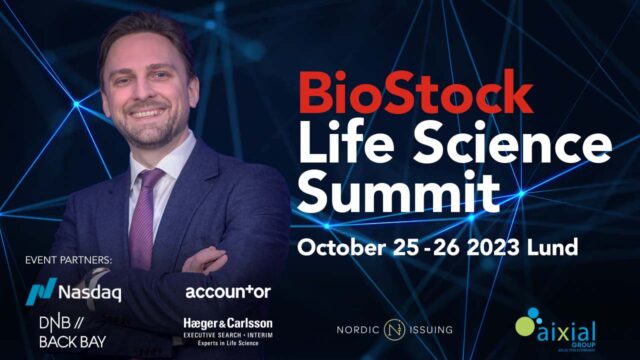 Alla inslag från BioStock Life Science Fall Summit 2023
Förra veckan bjöd vi för sjätte gången in till BioStock Life Science Summit och nu kan du se samtliga inslag här! 25-26 oktober presenterade över 40 bolag inom ett stort antal terapiområden sina projekt och innovationer. Programmet inkluderade även pitchar från onoterade bolag, paneldiskussioner och intervjuer.
BioStock Life Science Summit är Nordens främsta showcase-plattform för life science-bolag i tidig utvecklings- och tillväxtfas och ägde rum på Medicon Village i Lund förra veckan.
Se samtliga inslag från BioStock Life Science Fall Summit 2023 nedan!
Presentationer
– Abliva
– Acarix
– AcouSort
– Aqilion
– Arcede Pharma
– BioInvent
– BrainCool
– Cantargia
– Cereno Scientific
– Cyxone
– Colzyx
– CombiGene
– Diamyd Medical
– Elicera Therapeutics
– IRLAB Therapeutics
– Initiator Pharma
– Lumito
– Lipigon
– Nygen Analytics
– Paindrainer
– Peptonic Medical
– SenzaGen
– Senzime
– Spago Nanomedical
– Sprint Bioscience
– Suturion
– Synartro
– TrackPaw Scientific
– Reccan Diagnostics
– Ultimovacs
– WntResearch
Pitchar
Expert Insights
"Optimizing chances of approval: How to achieve effective clinical and regulatory documents, overcome known obstacles and save money & time" with Tanja Jensen and Matilde Thye Kveiborg, Aixial Group.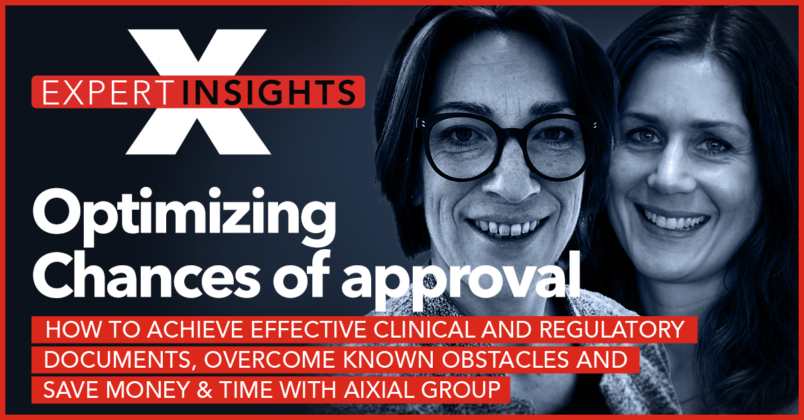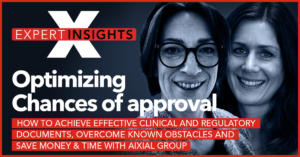 A Stock Market Outlook with Carsten Borring, Nasdaq Copenhagen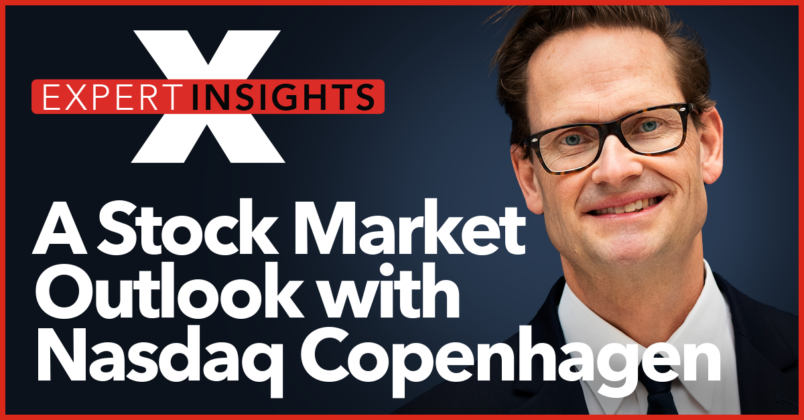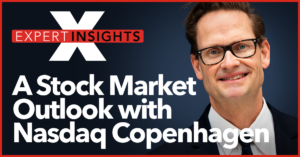 Paneldiskussioner
"Business Development, Licensing & Partnering – A Nordic Outlook" with Anu Balendran from Novo Nordisk and Tara Heitner from Ferring Pharmaceuticals.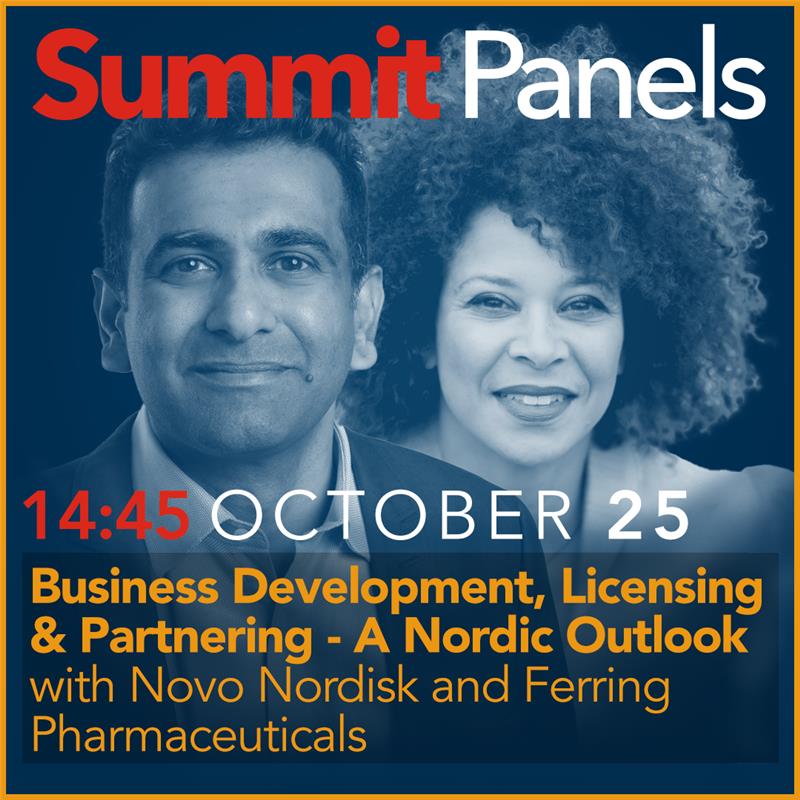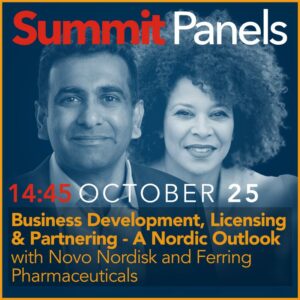 "The evolving landscape of life science investment, funding & alternative sources of capital" with Johan Kördel from Sound Bioventures and Pieter van der Meijden from Van Lanschot Kempen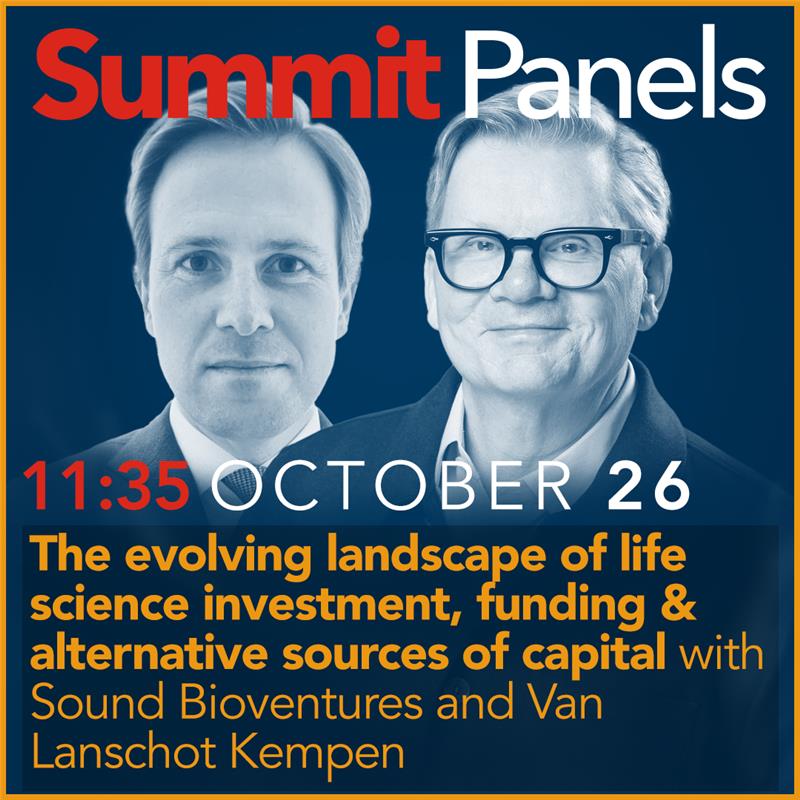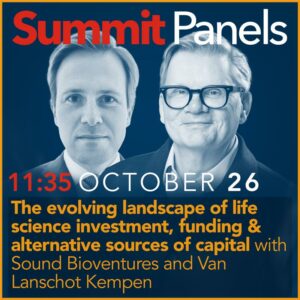 "Financing the life science ecosystem – valuation, investor sentiment and market trends" with Anthony Leach at Pareto Securities, Olof Isacsson Åberg at Carnegie Investment Bank and Dan Bergström at Erik Penser Bank.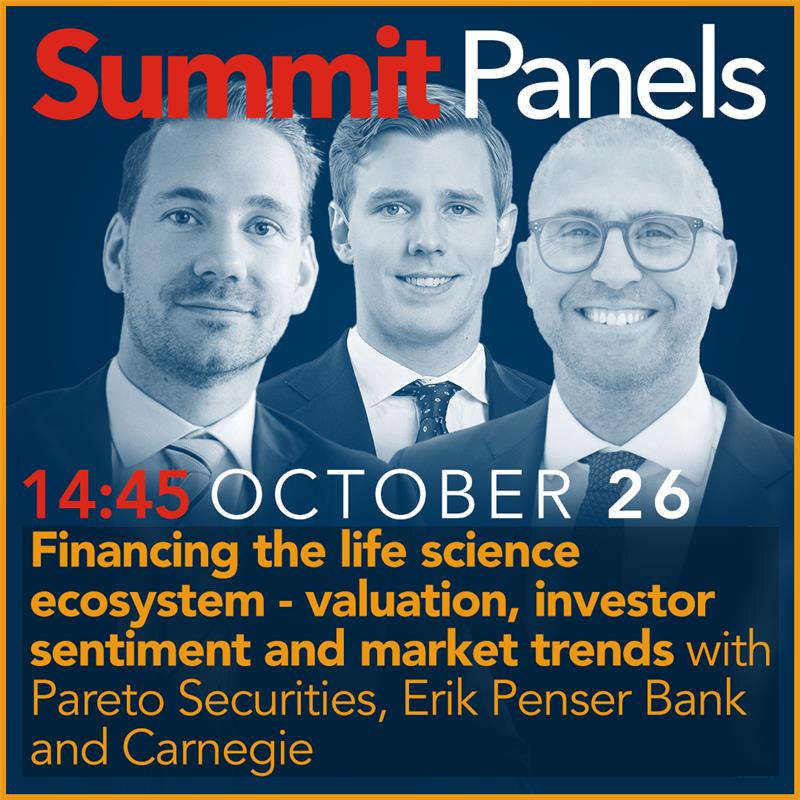 Intervjuer
– Ferring Pharma
– Haeger&Carlsson
– Nordic Issuing
– Novo Nordisk
– Sedermera Corp Finance
– Spotlight Stock Market
– WntResearch
Eventpartner
BioStock Life Science Summit 2023 presenteras i samarbete med Accountor, Haeger & Carlsson, Nasdaq, Nordic Issuing, Aixial Group och Back Bay Life Science Advisors.
Varmt välkomna till BioStock Life Science Summit 20-21 november 2024!
Prenumerera på BioStocks nyhetsbrev