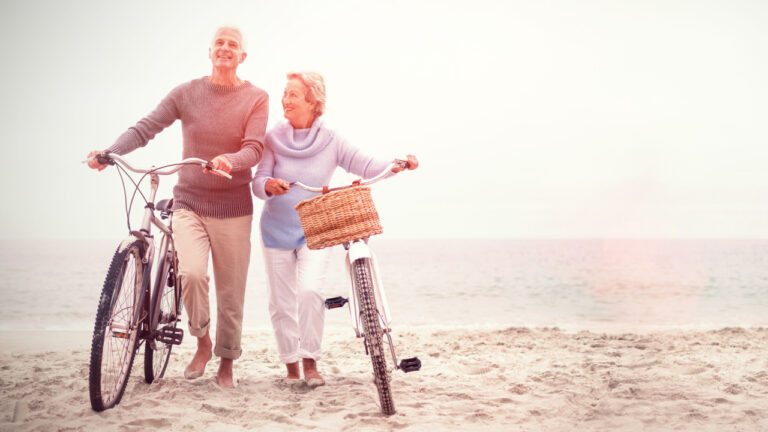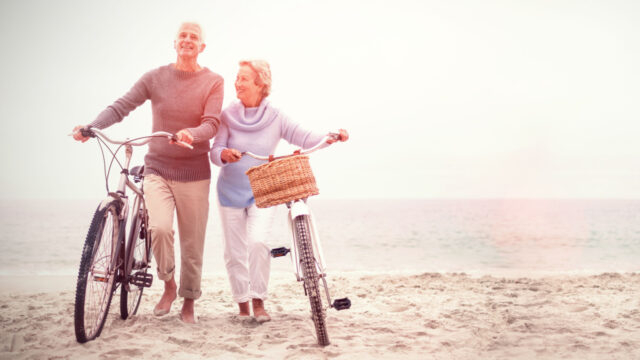 Sanionas vd kommenterar samarbetet med AstronauTx
Saniona har ingått ett nytt forskningssamarbete med AstronauTx inom Alzheimers sjukdom och andra neurodegenerativa tillstånd. Saniona kan komma att erhålla upp till 1,9 miljarder kronor eller 177 miljoner dollar i milstolpsbetalningar, samt royalties på den globala nettoomsättningen av produkter som kan genereras inom ramen för samarbetet. BioStock pratade med Sanionas vd Thomas Feldthus för att få veta mer.
Den 4 juli kunde BioStock konstatera att det danska bioteknikbolaget Sanionas aktie är en av de bäst presterande i år. Läs mer här. Bolaget har gjort en comeback efter ledningsbyte och strategiomläggning, i väntan på ett slutligt godkännande av fetmaläkemedlet Tesofensine i Mexiko.
Igår steg Sanionas aktie med drygt 11 procent efter tillkännagivandet av partnerskapet med AstronauTx. Hittills i år har Sanionas aktievärde stigit med imponerande 177 procent.
Nya behandlingar mot neurodegenerativa tillstånd
AstronauTx är ett brittiskt bioteknikbolag som utvecklar småmolekylära läkemedel för behandling av Alzheimers sjukdom och andra neurodegenerativa tillstånd. Bolaget grundades 2019 med investeringar från Dementia Discovery Fund och har erhållit finansiering från UCL Technology Fund och UK Future Fund.
Samarbetet med Saniona syftar till att identifiera nya behandlingar för Alzheimers sjukdom och andra neurodegenerativa tillstånd genom att modulera ett nytt, icke offentliggjort jonkanalmål. En viktig del av forskningssamarbetet kommer att vara användningen av Sanionas egenutvecklade plattform, IonBase, för modulering av jonkanaler.
Ruth McKernan, Executive Chair på AstronauTx, kommenterade samarbetet i ett pressmeddelande:
"AstronauTx ser fram emot samarbetet med Saniona med stor förväntan, och sätter stort värde på deras expertis inom jonkanaler som gör det möjligt för oss att skapa nya läkemedel för patienter med Alzheimers sjukdom och andra neurodegenerativa sjukdomar. Genom kombinationen av Sanionas teknik och AstronauTx vetenskapliga bredd och erfarenhet inom läkemedelsupptäckt får vi möjlighet att utforska nya områden i jakten på bättre behandlingar för det växande antal patienter som lider av neurodegenerativa sjukdomar".
En potentiellt lukrativ affär
Saniona kommer att erhålla forskningsfinansiering under forskningsperioden. Under samarbetets första år räknar Saniona med att erhålla forskningsanslag om cirka 15 miljoner SEK (1,3 miljoner EUR).
AstronauTx har optionen att erhålla exklusiva världsomspännande rättigheter till forskning, utveckling, tillverkning och kommersialisering av läkemedel som identifieras genom samarbetet. Saniona kommer att erhålla milstolpsbetalningar om upp till 1,1 miljarder SEK (102 miljoner USD) i samband med att vissa milstolpar avseende forskning, utveckling och regulatorisk process uppnås.
Dessutom har Saniona rätt till kommersiella milstolpsbetalningar om upp till 0,8 miljarder SEK (75 miljoner USD) och differentierad royalty på nettoförsäljningen av alla eventuella produkter som AstronauTx kommersialiserar som resultat av samarbetet.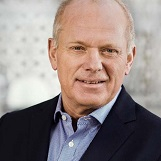 VD kommenterar
BioStock kontaktade Sanionas vd Thomas Feldthus för att få veta mer om samarbetet.
Thomas, what specific goals do you hope to achieve with this collaboration?
– The deal will enable Saniona to pursue this highly innovative drug discovery program for Alzheimer's disease. We believe that Saniona is the only company which has succeeded in specifically addressing this target with new potential drug molecules.
– AstronauTx will finance all Saniona's activities related to the program, and this will cover a significant part of Saniona's operational costs in the near term. In the longer term we expect significant income if and when AstronauTx takes the license to the program and when milestones and royalties kick in.
Can you provide more information about the novel ion channel target being modulated and its potential for Alzheimer's treatments?
– Since this is a completely new concept for treatment of dementia, we agreed with our partner that we cannot disclose many details about the program. What we can say is that the collaboration is focused on a specific ion channel target, which is assumed to be related to brain performance in demented patients and in principle should be able to help all Alzheimer's patients.
How does Saniona's IonBase platform enhance the development of ion channel modulators in the research collaboration?
– Saniona's IonBase research platform enable us to identify this new drug target and to find highly selective molecules modulating the target. The technology platform, our 20,000-compound drug library and our ion channel database have been essential in the synthesis and of new molecules with optimized drug characteristics so that we now have an advanced drug discovery program to enter into the AstronauTx collaboration.
What factors led to the selection of AstronauTx as a collaborative partner for this research endeavour?
– AstronauTx was founded by highly experienced Pfizer executives and scientists and the company has developed cutting edge technology and experience within dementia research and drug development. It is funded by strong venture capital funds including UK based Dementia Discovery Fund (DDF), which is investing in projects and companies that discover and develop new therapies for dementia. The fund is the world's largest venture fund focused on a single disease area.
– The combination of AstronauTx Alzheimer's disease competences with the unique Saniona ion channel drug discovery program and IonBase platform forms a strong basis for developing new therapeutics for treatment of dementia.
Could you elaborate on the potential commercialisation prospects for therapeutics resulting from this collaboration?
– According to 'Maximize Market Research' the Alzheimer's drug market is expected to grow to 18.5 billion USD in 2029 despite that there is only few and not very effective products available today. In 2022, the estimated healthcare costs associated with AD treatment in general were $321 billion USD. New treatment concepts including the Saniona-AstronauTx program providing help to a major part of dementia patients are desperately needed to help the patients in their daily life and to limit society's burden.
You have informed that you plan to enter two collaborations this year. Can you elaborate on other ongoing partnering discussions?
– We are exploring the possibility to enter partnerships around our clinical stage assets, our research assets, and our platform. This deal was an example of a platform deal. We continue our discussions with potential partners on our research assets and clinical stage assets, which can provide significant near-term financing. Therefore, we maintain our objective of entering into at least two collaborations this year.
Innehållet i BioStocks nyheter och analyser är oberoende men BioStocks verksamhet är i viss mån finansierad av bolag i branschen. Detta inlägg avser ett bolag som BioStock erhållit finansiering från.
Prenumerera på BioStocks nyhetsbrev