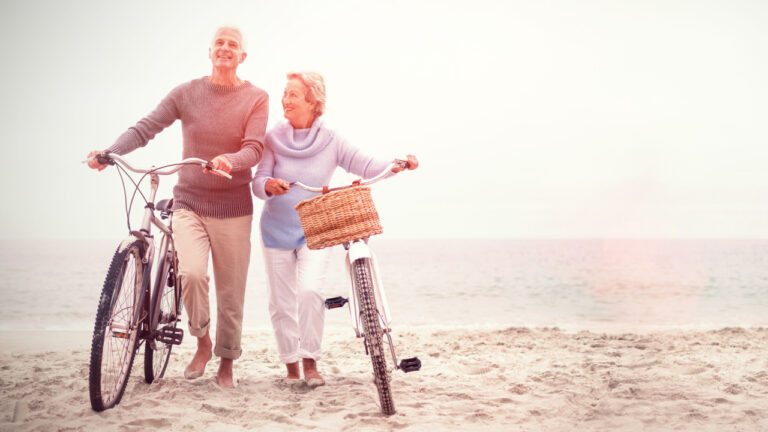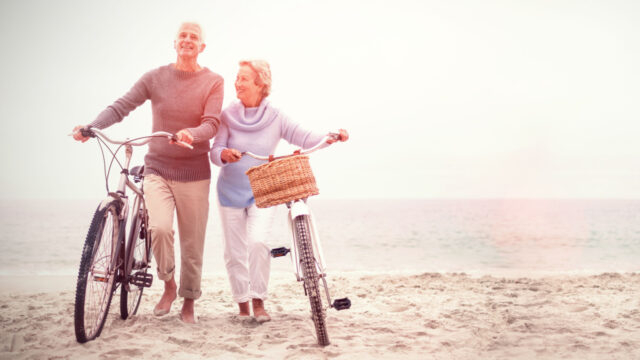 Saniona´s CEO comments on the collaboration with AstronauTx
Saniona has entered into a new research collaboration with AstronauTx in Alzheimer's disease and other neurodegenerative conditions. Saniona may receive up to SEK 1.9 billion or $177 million in milestone payments, as well as royalties on worldwide net sales of resulting products under the collaboration. BioStock talked to Saniona´s CEO Thomas Feldthus to learn more.
On July 4, BioStock concluded that Danish biotechnology company Saniona is one of the best-performing stocks this year. Read more here. The company has made a comeback after a change in management and strategic realignment, while also awaiting final approval for the obesity drug Tesofensine in Mexico.
Yesterday, Saniona's stock experienced a 11 per cent increase following the announcement of its partnership with AstronauTx. Year-to-date, Saniona's stock value has risen by an impressive 177 per cent.
New treatments targeting neurodegenerative conditions
AstronauTx is a UK-based biotechnology company creating small-molecule drugs for the treatment of Alzheimer's disease and other neurodegenerative conditions. The company was founded in 2019 with investment from the Dementia Discovery Fund and has received funding from the UCL Technology Fund and the UK Future Fund.
The collaboration with Saniona aims to identify new treatments for Alzheimer's disease and other neurodegenerative conditions by modulating a novel, undisclosed ion channel target. A key core feature of the research collaboration will be the use of Saniona's proprietary platform, IonBase, for the modulation of ion channels.
In a press release, Ruth McKernan, Executive Chair of AstronauTx, said:
"AstronauTx is delighted to work with Saniona and appreciates their ion channel expertise enabling us to create new therapeutics for patients with Alzheimer's and other neurodegenerative diseases. Saniona's technology coupled with AstronauTx's scientific breadth and drug discovery experience allows us to explore new space in the quest for better treatments for the growing number of patients with neurodegenerative diseases".
A potentially lucrative deal
Saniona will receive research funding during the research period. During the first year of the collaboration, Saniona expects to receive research funding of around SEK 15 million (€ 1.3 million).
AstronauTx has the option to obtain exclusive worldwide rights to research, develop, manufacture, and commercialize therapeutics identified through the collaboration. Saniona will receive milestone payments of up to SEK 1.1 billion ($102 million) upon the achievement of certain research, development, and regulatory milestones.
In addition, Saniona is entitled to commercial milestone payments of up to SEK 0.8 billion ($75 million) and tiered royalties on net sales of any potential products commercialized by AstronauTx as a result of the collaboration.
Comments from the CEO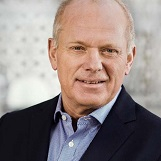 BioStock talked to Saniona's CEO Thomas Feldthus to learn more about the collaboration.
Thomas, what specific goals do you hope to achieve with this collaboration?
– The deal will enable Saniona to pursue this highly innovative drug discovery program for Alzheimer's disease. We believe that Saniona is the only company which has succeeded in specifically addressing this target with new potential drug molecules.
– AstronauTx will finance all Saniona's activities related to the program, and this will cover a significant part of Saniona's operational costs in the near term. In the longer term we expect significant income if and when AstronauTx takes the license to the program and when milestones and royalties kick in.
Can you provide more information about the novel ion channel target being modulated and its potential for Alzheimer's treatments?
– Since this is a completely new concept for treatment of dementia, we agreed with our partner that we cannot disclose many details about the program. What we can say is that the collaboration is focused on a specific ion channel target, which is assumed to be related to brain performance in demented patients and in principle should be able to help all Alzheimer's patients.
How does Saniona's IonBase platform enhance the development of ion channel modulators in the research collaboration?
– Saniona's IonBase research platform enable us to identify this new drug target and to find highly selective molecules modulating the target. The technology platform, our 20,000-compound drug library and our ion channel database have been essential in the synthesis and of new molecules with optimized drug characteristics so that we now have an advanced drug discovery program to enter into the AstronauTx collaboration.
What factors led to the selection of AstronauTx as a collaborative partner for this research endeavour?
– AstronauTx was founded by highly experienced Pfizer executives and scientists and the company has developed cutting edge technology and experience within dementia research and drug development. It is funded by strong venture capital funds including UK based Dementia Discovery Fund (DDF), which is investing in projects and companies that discover and develop new therapies for dementia. The fund is the world's largest venture fund focused on a single disease area.
– The combination of AstronauTx Alzheimer's disease competences with the unique Saniona ion channel drug discovery program and IonBase platform forms a strong basis for developing new therapeutics for treatment of dementia.
Could you elaborate on the potential commercialisation prospects for therapeutics resulting from this collaboration?
– According to 'Maximize Market Research' the Alzheimer's drug market is expected to grow to 18.5 billion USD in 2029 despite that there is only few and not very effective products available today. In 2022, the estimated healthcare costs associated with AD treatment in general were $321 billion USD. New treatment concepts including the Saniona-AstronauTx program providing help to a major part of dementia patients are desperately needed to help the patients in their daily life and to limit society's burden.
You have informed that you plan to enter two collaborations this year. Can you elaborate on other ongoing partnering discussions?
– We are exploring the possibility to enter partnerships around our clinical stage assets, our research assets, and our platform. This deal was an example of a platform deal. We continue our discussions with potential partners on our research assets and clinical stage assets, which can provide significant near-term financing. Therefore, we maintain our objective of entering into at least two collaborations this year.
The content of BioStock's news and analyses is independent but the work of BioStock is to a certain degree financed by life science companies. The above article concerns a company from which BioStock has received financing.
Prenumerera på BioStocks nyhetsbrev