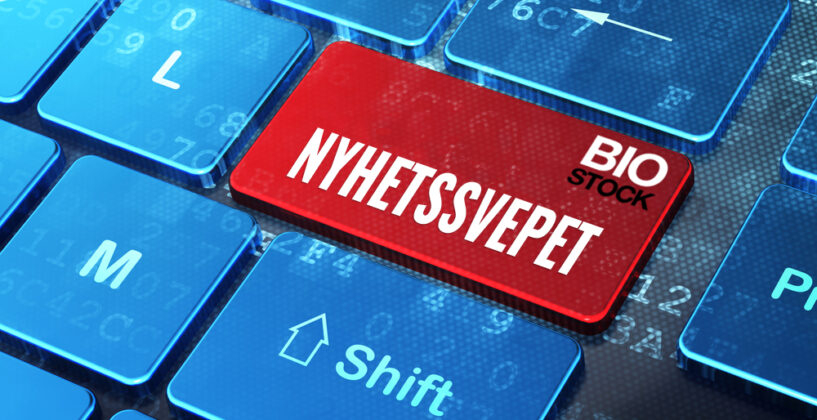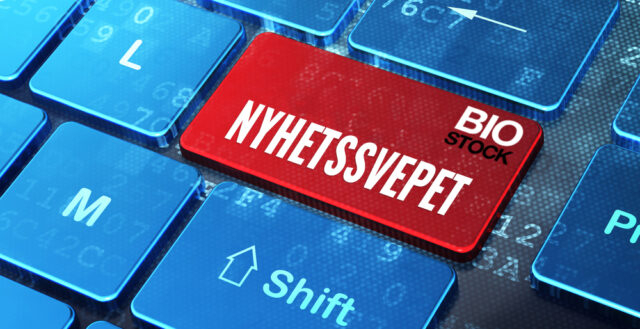 Nyhetssvepet fredag 8 juli
---
Förmiddagens nyheter
Lipum har rekryterat Helena Bergström som medicinsk chef. Läs mer.
Pharmacolog kallar till extra bolagsstämma 24 augusti. Läs mer.
SynAct Pharma offentliggör prospekt för listbyte till Nasdaq Stockholm. Läs mer.
Läkemedelsbolaget Solasia förvärvar episil från Camurus. Läs mer.
Sobi licensierar loncastuximab tesirine från ADC Therapeutics. Läs mer.
Partnerskapet mellan Medimi och Tunstall fortskrider mot ett kommersiellt samarbetsavtal. Läs mer.
Episurf presenterar på International Conference on Meniscus Science and Surgery 7-9 juli. Läs mer.
---
Se presentationerna från BioStock Life Science Spring Summit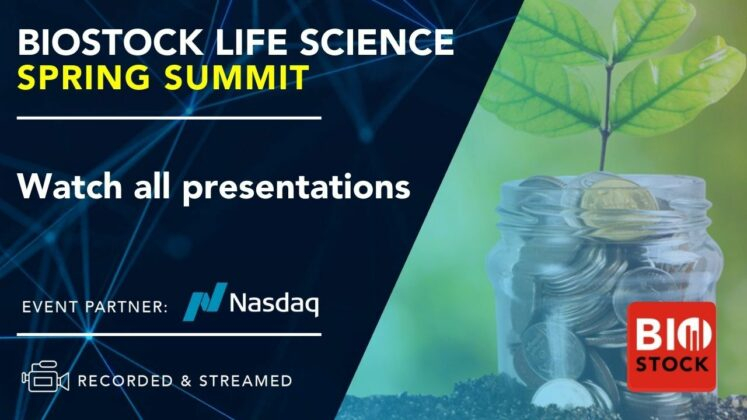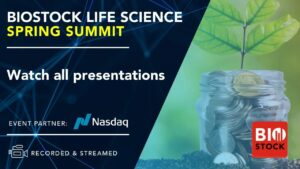 ---
Kallelse till årsstämma:
EQL Pharma
Kvartals- och årsredovisningar:
Chr. Hansen
Förändring av eget kapital
Virogates
---
Nyheter inkomna sedan torsdag lunch
Spermosens tecknar LOI med ledande IVF-klinik i Danmark. Läs mer.
Vd:n för Glycorex Transplantation, Geert Walther Nygaard, lämnar bolaget. Läs mer.
CS Medicas vd Lone Henriksen har köpt mer aktier i bolaget. Läs mer.
EU-kommissionen har godkänt MSDs KEYTRUDA. Läs mer.
PExA har meddelat utfall för nyttjande av teckningsoptioner TO 1 B. Läs mer.
Cardo Health expanderar till Mexiko. Läs mer.
Vetenskaplig publikation redovisar klinisk effekt för PainDrainers smärt-app. Läs mer.
Calliditas Therapeutics dotterbolag i USA medverkar i flera events som fokuserar på att öka medvetenheten om IgAN i juli månad. Läs mer.
Arcomas Precision i5 godkänd för försäljning i Singapore. Läs mer.
LIDDS har förstärkt organisationen genom två nyrekryteringar. Läs mer.
Lovande topline-resultat från LADA-studien har presenterats av Diamyd. Läs mer.
Össur ska presentera sitt delårsresultat den 21 juli. Läs mer.
---
Förmiddagens kursutveckling
Vinnare: Arcede Pharma 12,0%, Cyxone 10,8%, AlzeCure 10,5%, Amniotics 10,3%, Phase Holographic Imaging 8,9%
Förlorare: ODI Pharma -17,8%, Tendo -15,2%, Alzinova -14,1%, Promimic -11,1%, Monivent -8,2%
Prenumerera på BioStocks nyhetsbrev