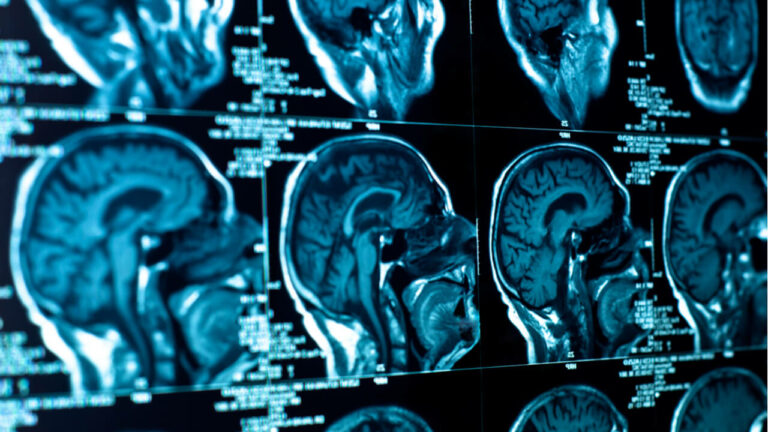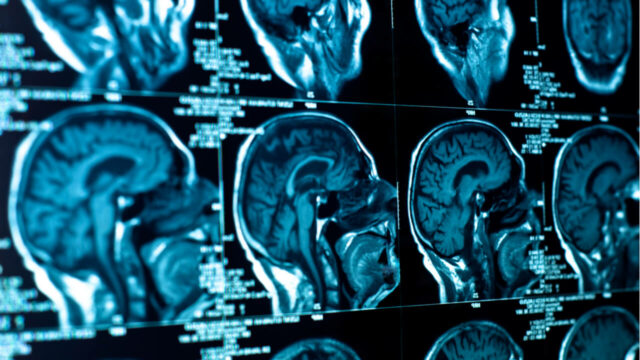 Curasight eagerly awaiting phase II-results in brain cancer
Looking back at the time since Curasight first IPO'ed two years ago, CEO Ulrich Krasilnikoff sees a period where a lot has happened. With positive phase II results in several cancer indications for drug candidate uTRACE the company is now eagerly awaiting yet another set of results from the study in brain cancer. BioStock has contacted Krasilnikoff to learn more about the recently released Q3 report and what lies ahead for the company.
Danish Curasight is developing drug candidates uTRACE and uTREAT for the diagnosis and treatment of various forms of cancer. The technology revolves around the uPAR receptor, a known biomarker for cancer aggressiveness. The company´s PET-tracer ligand uTRACE is a new non-invasive diagnostic tool to localise and assess the aggressiveness of cancer. In uTREAT, the tracer is armed with a beta-emitting radionuclide to create a short-range radiation therapy.
Updated strategy aiming at more indications
Since the IPO in 2020 Curasight has presented positive results from several investigator-initiated studies with uTRACE. This led to an update in strategy for the company earlier this year, where it is now pursuing development in prostate cancer, head- and neck cancer, neuroendocrine tumours and brain cancer for uTRACE.
For uTREAT Curasights focus has mainly been on brain cancer, but in a recent update it was announced that head- and neck cancer and neuroendocrine tumours had also been added to that list. You can read more about that update here.
Eagerly awaiting brain cancer results
With positive phase II-results in three big cancer indications for uTRACE, all eyes are on the pending results for brain cancer in the ongoing study that is underway at Rigshospitalet in Copenhagen. Curasight announced this summer that the study had been fully recruited, after some delays due to the pandemic. A total of 35 patients with brain cancer have been tested and results are expected in the coming months.
The results will not only be important for the uTRACE project. They will also provide important pieces for the uTREAT puzzle being put together in the brain cancer indication.
Solid financials and insider buying
Those are the main takeaways when reading Curasights report for the third quarter of 2022. Turning to the financials the company reported an operating loss of 1.6 MDKK for the quarter, which can be compared to an operating loss of 0.8 MDKK for the corresponding period last year. The company ended the period with a solid cash position amounting to approximately 56 MDKK.
In the quarter it was announced that Hanne Damgaard Jensen, Curasights Chief Development Officer, had purchased 7,600 shares in the company. After the purchase, her total holding in Curasight stands at 35,000 shares.
CEO comments
BioStock contacted Curasight's CEO Ulrich Krasilnikoff to learn more about the past quarter and what he sees lying ahead for the company.
First off Ulrich, how would you characterise the third quarter of 2022?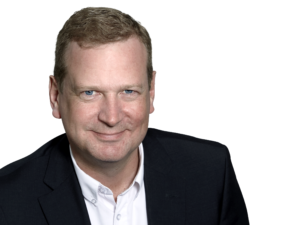 -I would characterise the third quarter as a quarter where a lot of actions has happened on the internal lines – both in relation to our clinical development activities and the associated regulatory activities, as well as the entire business development, where we have continuously had meetings with potential partners in relation to partnership agreements and potential future institutional investors. All activities that we believe contribute to the value creation of Curasight, but something we have not been able to communicate to the market yet.
In parallel with the development activities, you are also actively looking for partners. Could you give us a quick update on how that work is progressing?
-Exciting discussions are currently underway with various potential partners, where there is clearly a genuine interest in Curasight's technology. In this connection, it should be mentioned that some potential partners are primarily interested in the uTRACE platform (diagnostics), while others are interested in the uTREAT platform (therapy) and some are interested in both uTRACE and uTREAT in order to pursue the theranostic principle within one or more cancer indications. It is therefore a puzzle to clarify the optimal match in terms of mutual interest and what will serve Curasight best – both in the short and long term. Therefore, it is also something that will take time before we expect to be able to communicate something more concrete to the market about one or more collaboration agreements.
Looking a bit ahead, what milestones can investors expect from Curasight in the short to medium term?
-Right now, we are waiting for the publication of the results of the completed investigator-initiated phase II study in brain cancer with uTRACE. Similarly, we are waiting for the completion and the data from our pre-clinical study in brain cancer with uTREAT, which is also an important element in the ongoing discussions with some of the potential pharma companies that we are talking to.
In addition, we are looking forward to the preclinical results for head and neck cancer and neuroendocrine tumors (NET) during the spring – just as there is a lot going on in the regulatory field – including discussions with the FDA about the design of the various studies. And on top of that – we have all the partnership discussions, which for good reasons I can't say more about – other than that I expect 2023 to be a really interesting year for Curasight to the delight of all our stakeholders.
The content of BioStock's news and analyses is independent but the work of BioStock is to a certain degree financed by life science companies. The above article concerns a company from which BioStock has received financing.
Prenumerera på BioStocks nyhetsbrev