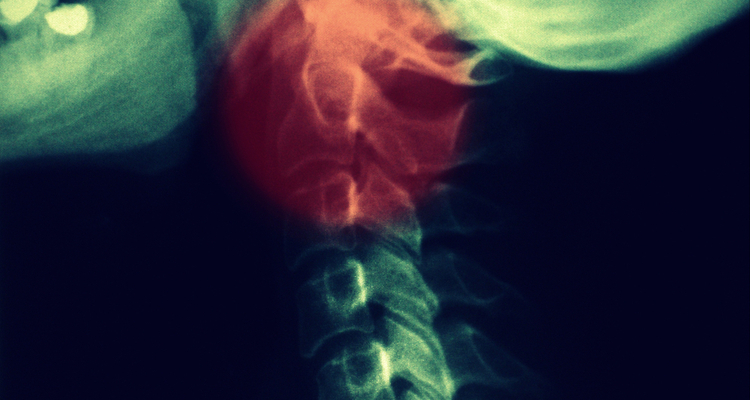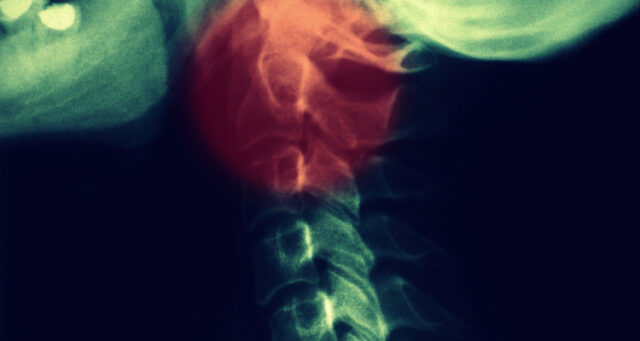 Positive phase II results for Curasight in head and neck cancer
In their Q3-report, Danish Curasight signalled an upcoming interesting news flow. Two weeks later, the company started delivering on that promise with positive data coming from one of the investigator-initiated phase II studies with uTRACE, where the PET-tracer showed potential as a future tool in the treatment of head and neck cancer patients. BioStock reached out to Curasight CEO Ulrich Krasilnikoff to learn more.
Currently tested in several investigator-initiated clinical trials, Danish biotech Curasight's PET-tracer ligand uTRACE is being evaluated as a new non-invasive diagnostic tool for tumour characterisation and assessment of cancer aggressiveness. The company has previously seen promising results from an investigator-initiated phase II clinical trial in prostate cancer, published in the high-ranking Journal of Nuclear Medicine.
Positive results in head and neck cancer
Not long after, the company got further signs of the drug candidate's potential, when yet another investigator-initiated phase II clinical trial showed promising results. This time, researchers at Rigshospitalet in Copenhagen studied uTRACE in patients with head and neck cancer and compared it with the FDG (fluorodeoxyglucose) PET radiotracer. A total of 57 patients were included and followed for a median of 34 months.
In the study, patients with a high uptake of uTRACE showed a significantly poorer prognosis regarding relapse-free survival, strengthening the company´s thesis on the candidate's potential as a tool to measure cancer aggressiveness. The researchers at Rigshospitalet also performed a multivariate analysis with a number of commonly used prognostic markers and concluded that only uTRACE remained significant regarding relapse-free survival. This means that uTRACE was not only highly prognostic, but also the strongest prognostic marker among those included in the analysis.
Technology shows significant potential
According to the researchers, uTRACE has the potential to become a valuable future tool in the therapy, planning and follow-up in head and neck cancer patients. However, Curasight's ambitions stretches further than that. Not only do they see the technology having great potential as a diagnostics tool. Arming the molecule used in uTRACE with a short-range radiation therapy, the company also hopes to be able to provide cancer patients with an accurate and gentle radiotherapy, namely uTREAT.
With the latest results Curasight opens the door to yet another big market, with head and neck squamous cell carcinoma being the sixth most common cancer worldwide with 890,000 new cases and 450,000 deaths in 2018.
CEO comments
BioStock reached out to Curasight CEO Ulrich Krasilnikoff to learn more about what these latest results mean for the company going forward.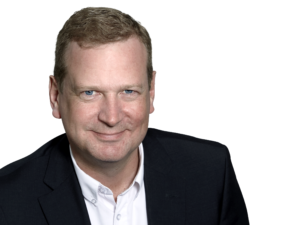 Adding yet another indication to the list where uTRACE shows potential, what does the results from the head and neck study mean to the company?
– This means a lot, as the study supports that uTRACE is a diagnostic platform that can be used in many types of cancer – now also including head and neck cancer, which is the sixth most common cancer at a global level.
– Likewise, the study supports that uTRACE has significant positive prognostic value compared to currently used tracers as FDG. This may be used for planning and monitoring therapy, i.e. both scans before initiation of therapy and also follow up scans to monitor response.
– Not less exciting, is that the data points to the reasonable assumption that uTREAT as a targeted radionuclide treatment may also become a treatment of head and neck cancer patients, e.g. as a substitute for external radiation therapy that is hampered by substantial side effect. At Curasight, we therefore see a great potential in this new indication, which will be fully considered and included in our current work with the updated strategy plan.
In the Q3 report you talked about including more indications for both uTRACE and uTREAT. How should the new results be viewed in light of that?
– The head and neck cancer study is one of the studies from which we expected to be able to report results in Q1 2022. As an investigator-initiated study, the timeline is not under the control of Curasight. The fact that the publication is out already now, before what we hoped for, is of course extremely positive and is due to the fact that the researchers at Rigshospitalet accomplished to publish rapidly after the study was completed.
Given that you have gotten positive results in both prostate cancer and head and neck cancer, would it be reasonable as a shareholder to expect further positive results from the other ongoing phase II studies?
– Let me put it this way. Personally, I would be most surprised if there would not be more upcoming positive results in other indications. For each additional indication, the concept that uTRACE is a platform that works across cancer types is further substantiated. This is also in line with all the preclinical studies that have been performed, demonstrating that uPAR-PET worked in almost any solid cancer type tested.
Prenumerera på BioStocks nyhetsbrev