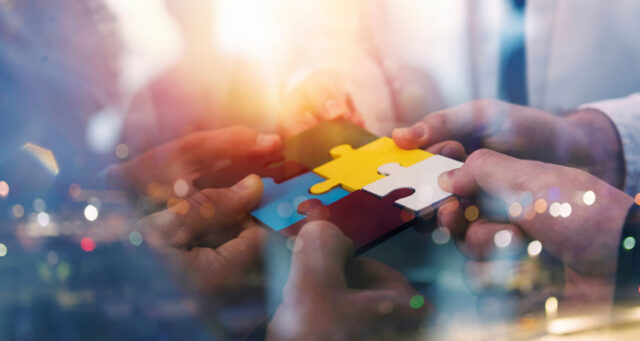 BioInvent presents positive interim data
BioInvent has presented updated positive interim data from its phase I/II study with the anti-FcyRIIB antibody BI-1206. The current study evaluates BI-1206 in combination with rituximab for the treatment of patients with indolent non-Hodgkin's B-cell lymphoma. BioInvent will hold a Key Opinion Leader event on December 17 where this data will be discussed in more detail.
BI-1206 is BioInvent's leading drug candidate and is currently being evaluated in two phase I/IIa studies. In one, BI-1206 is being evaluated in combination with Merck's anti-PD-1 drug Keytruda (pembrolizumab) in solid tumours. The second study evaluates BI-1206 in combination with Genentech's and Biogen's Rituxan (rituximab), for the treatment of non-Hodgkin's lymphoma (NHL).
Positive interim data
The company has now published interim data for the combination treatment with BI-1206 and rituximab for patients with NHL who relapsed into their disease, or whose disease has become resistant to standard-of-care treatment. The results show increased response levels and sustained complete responses.
The combination therapy resulted in an objective response rate (ORR) of 54 percent. Of the 13 patients evaluated for therapeutic efficacy, three patients showed complete response (CR) and four showed partial response (PR). Stable disease (SD) was found in one patient, providing a total disease control (DCR) in 62 percent of cases (8 out of 13 patients).
Impressive response rate
In a press release, the company stated that the response rate for the subgroup with follicular lymphoma is particularly impressive. Out of nine evaluable patients, three developed CR, three PR, and one patient was stable in their disease at the date of the data reading, providing 67 percent ORR and 78 percent DCR. Previous rituximab treatments without BI-1206 had failed in these patients, prior to participation in the trial all patients had relapsed on earlier lines of rituximab-containing treatments.
All three CRs have been sustained for extended periods, with the longest CR enduring beyond 36 months. In two additional patients, CRs lasted beyond 12 and 24 months after end of treatment.
Adjusted dose may provide further improved treatment outcome
Commenting on this data, BioInvent CEO Martin Welschof said:
»The current data are highly encouraging and already show the benefit of BI-1206 in rescuing rituximab treatment in advanced NHL. Without BI-1206, rituximab did not work well in these patients. Based on our deep understanding of the immune mechanisms at play, these data indicate that BI-1206 not only restores the anti-tumour response but does it safely and in a prolonged manner in many patients, notably in Follicular lymphoma. Adjusting the dosing regimen of BI-1206 could lead to yet further improvements. We look forward to discussing all these aspects with investors during our forthcoming KOL call on December 17«
KOL event discusses data in more detail
On December 17, BioInvent will hold a webinar on BI-1206 with Key Opinion Leader (COPD) Michael Wang, M.D., from MD Anderson Cancer Center, who will account for available treatment options and the medical need of patients with NHL. In addition, BioInvent will provide an update on the ongoing clinical studies with BI-1206 for the treatment of NHL and solid tumors, including an overview of existing NHL data.
New data gives BioInvent flying start in China
Recently, the Chinese Medicines Agency approved an application for a clinical trial submitted by BioInvent's licensee in China, CASI Pharmaceuticals. As a result, two additional clinical trials with the anti-FcyRIIB antibody BI-1206 for the treatment of patients with NHL can be initiated.
At the time of signing the agreement with CASI in 2020, BioInvent received an initial upfront payment of 5 MUSD, in addition, the company is eligible to receive up to 83 MUSD in milestone payments, as well as tiered royalties in the high-single to mid-double-digit range on net sales of BI-1206. The new interim data that has now been published gives the parties a flying start ahead of the upcoming studies in China.
Commenting on the positive regulatory decision, Martin Welschof said:
"We are very pleased to see the first fruit of our development collaboration with CASI on BI-1206. As BioInvent develops the drug candidate across Europe and the US, our partnership with CASI focusing on China, Hong Kong, Macau and Taiwan, adds significant shareholder value to the company. Our expanding pipeline of first-in-class immunotherapies creates multiple development and commercial opportunities for the company and its partners."
Wei-Wu He, Ph.D., Chairman and CEO of CASI, added:
"We are excited to be able to accelerate the development of BI-1206 in China and contribute to its global development. The collaboration has been open, fast, efficient and professional. We believe BI-1206 has great potential to improve NHL treatment in China and elsewhere."
The content of BioStock's news and analyses is independent but the work of BioStock is to a certain degree financed by life science companies. The above article concerns a company from which BioStock has received financing.
Prenumerera på BioStocks nyhetsbrev