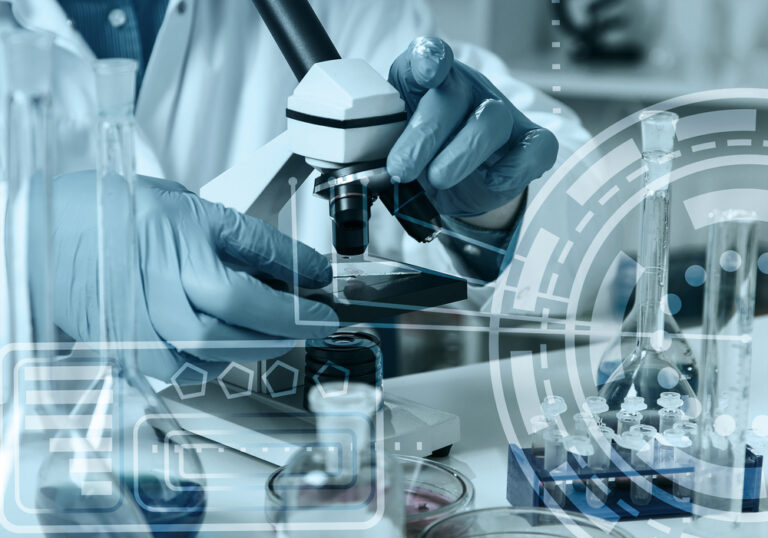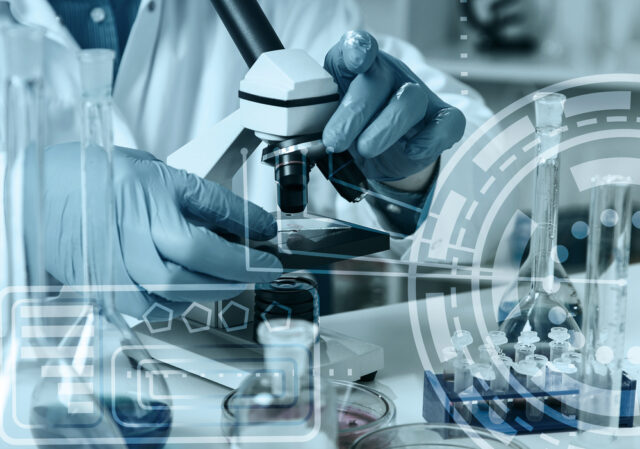 Aptahem's CEO on clinical studies in 2022
When sepsis company Aptahem recently received its European patent and thus strengthened the protection for the drug candidate Apta-1 in eleven European countries, it was the culmination of a news-intensive 2021. Aptahem's CEO Mikael Lindstam will soon be able to note the preclinical program as completed with the intention of starting the first human studies with Apta-1 in 2022. BioStock contacted Lindstam to get his thoughts on 2021 and hear his expectations for 2022.
Aptahem has preclinical data from several in vivo models showing that the drug candidate Apta-1 counteracts coagulation and reduces the risk of blood clotting, slows down the body's uncontrolled inflammatory response, repairs or inhibits tissue degradation and modulates the body's own immune response. All of these mechanisms are relevant in the fight against sepsis, a condition that affects 49 million people worldwide annually, 20 percent of whom die.
Aptahem looks forward to partner discussions
Aptahem's goal is to start its first clinical studies with Apta-1 next year, after the preclinical program has been completed. Ahead of this important step, Aptahem aims to enter a partnership for further development until market approval. With several important steps taken in 2021, not least the clarified mechanism of action of Apta-1, and after having followed the set timelines, the opportunities to attract a potential partner may increase.
Strengthened patent protection during the year
In addition to planning for the first studies in humans, Aptahem has also strengthened its IP situation during the year.
In February, India approved the company's application in patent family 1, which means that Aptahem now has patent protection in all the geographical areas where the company has applied for protection. The approval gives the company protection in India until 2029, and approvals had already been obtained before in seven countries in Europe as well as the US, Canada and China.
On September 7, patent approval was obtained in the United States for patent family 2 with Aptahem's CSO Dr. Luiza Jedlina as inventor. This patent protects the therapeutic use of Apta-1 until 2038. At the beginning of December, patent approval was obtained for the same patent family in Europe, which means that the company now has patent protection until 2038 in Sweden, the UK, Germany, France, Spain, Italy, the Netherlands, Austria, Poland, Turkey and Switzerland.
Progress in the cooperation with Örebro University
In June, Aptahem announced that the collaboration with the Cardiovascular Research Centre (CVRC) at Örebro University to map the molecular and intracellular details behind Apta-1's effects had generated results that clarify one of Apta-1's mechanisms of action. The research results will be submitted for publication in a scientific journal.
In an interview with BioStock, Professor Magnus Grenegård at Örebro University stressed that a scientifically assured molecular approach is almost necessary to get a drug candidate approved as a medicine. Grenegård also explained the new findings during a Sepsis seminar that can be watched here. The work of compiling all data from the Örebro studies for scientific publications is currently being prepared.
Rights issue paves the way for the clinical program
In order to finance the next development steps, Aptahem carried out a rights issue of units in early September, whichraised approximately 49.5 MSEK. The money is primarily intended to be used for the completion of GMP production ofsubstance for the clinical trials, completion of formulation and regulatory work for the phase Ia study in healthyvolunteers, and to determine the actual structure of the study.
The company can at most receive additional net proceeds of approximately 51.7 MSEK if all warrants of series TO 7are exercised during March/April 2022.
The CEO comments
BioStock contacted Aptahem's CEO Mikael Lindstam for an update and to find out more about his expectations for2022.
Mikael, what achievement of 2021 are you the most proud of? 
– We have achieved a lot! Among other things, CMC has taken major steps forward through recurring process development with our partners LGC and Axolabs. We have both delivered a non-GMP batch for GLP toxic studies with better properties and higher yield than before, and improved the robustness of the resolution of the analytical method with which we assess Apta-1's quality. Now we have also started GMP production for clinical studies after further process development and upscaling, where today we consider ourselves to be a leader in the size and chemical nature of our aptamers.
– We have also taken major steps in the regulatory preparatory work that has more or less activated all functions within the company and linked leading consulting experts to the process. With this, we have been able to clarify certain key parts of the regulatory requirements imposed on us. Not least, Recipharm has taken great steps towards packaging Apta-1, with all that it entails, and they have just started the final phases before handling and packaging. They will wait for the GMP production to arrive and thus finalise the packaging, according to set routines.
– We should also not forget our share issue, which recently raised the necessary capital to keep up the momentum in Apta-1's development program and to be able to enter clinical phase. It is also important to keep in mind the opportunities the TO7 options can open through capital injections next year.
– Our scientific work has achieved great success through an understanding of how Apta-1 works, not least through our scientific collaborations with Örebro and Toronto. This means that Aptahem gradually strengthens its portfolio value as well as clarifies the arguments for Apta-1's unique and therapeutic capacity. Toronto is in the process of evaluating the good preliminary results obtained from the studies conducted so far, and Örebro achieved such success that we were able to define a mechanism at the molecular level. This was a very important discovery that would not have happened if Aptahem had not put so many years of studies in to it. Thanks to this, the team in Örebro together with Aptahem was able to clarify a unique mechanism controlled by Apta-1 and which now explains what we have seen for several years but not really been able to describe in detail – a real milestone for Aptahem and also for the Örebro team. This discovery has brought clarity to the regulatory material as well as an increased interest from a partner perspective.
– The GLP tox-studies have preliminarily gone well and we are now awaiting the final report. Strengthening the protection of our IP assets has also been important to us. Approved patents are an important competitive advantage, strengthened patent protection can increase interest from potential partners and thus the value of the company's development portfolio.
– We are facing a shift; not only in that we will become a clinical company, but the knowledge that we have built up is also unique and something we can use in the future development. We will be able to use this knowledge to shorten the development process and manage the risks with new assets.
You have pursued several parallel development tracks in 2021. Have you been able to keep the timeframes?
– It is true that we have had and still maintain several tracks in our development of Apta-1. It is extremely important to, as far as possible, carry out the work in a cost-effective manner and I can mention some of the main tracks in the development that show that we are following the plan. We have the collaboration with LGC Bioresearch TechnologiesInc. and the GMP production of Apta-1 for the clinic. That work is ongoing, we are following the plan and we are wherewe should be time wise.
– Preparations are also ongoing for the clinical studies through dialogues with different providers for the clinicalpackage. In parallel with this, our partner Recipharm works with formulation and final delivery of ready-made dosepacks for the clinic. The work is proceeding according to plan with preparations for the delivery of the GMP produced Apta-1.
– In addition, the regulatory package with Granzer in collaboration with the R&D team, Aptahem's CMC expertThomas Rupp and the Clinical Director continues. All in all, it is a rather complex coordination project, but as I said,we are keeping the timeframes and I have high hopes that we can avoid any delays.
Finally, can you tell us about your expectations for next year?
– Next year, many things will fall into place, not least will we get our GMP batch, which can then be packaged for delivery to the clinical sites. We will also choose the clinical CRO (Contract Research Organisation), as well as receive positive feedback on the regulatory documents, including IB and IMPD, for final approval by the Agency (CTA) so that the clinical study can be initiated. In addition to this, I have high hopes that we can obtain approval to start the clinical studies and include the first healthy volunteers.
– In addition, we have the warrants of series TO7 next spring, which is important for us in order to be able to keep the pace up in the development program. Upon full exercise of all warrants of series TO 7 issued in connection with the rights issue last autumn, Aptahem can obtain approximately 8.8 – 54.0 MSEK. I am working on being able to secure a partner agreement, provided that we can deliver and pass milestones in the development program and thereby increase the attraction of the project. Aptahem has already gone through a validation of the technology and through this confirmed the company's attractiveness. However, the partner must be the right one in order to ensure our continued activities and to take Apta-1 to the market.
– We also aim to publish scientific publications based on our groundbreaking research and development work. It is a comprehensive and important work to create a correct but convincing statistical anlaysis and argumentation for our unique results.
– Finally, I hope that we can continue to keep to the timetable, clarify more details around Apta-1, and that we will get a more reasonable valuation of the company. I wish everyone a Merry Christmas and a Happy New Year!
The content of BioStock's news and analyses is independent but the work of BioStock is to a certain degree financed by life science companies. The above article concerns a company from which BioStock has received financing.
Prenumerera på BioStocks nyhetsbrev