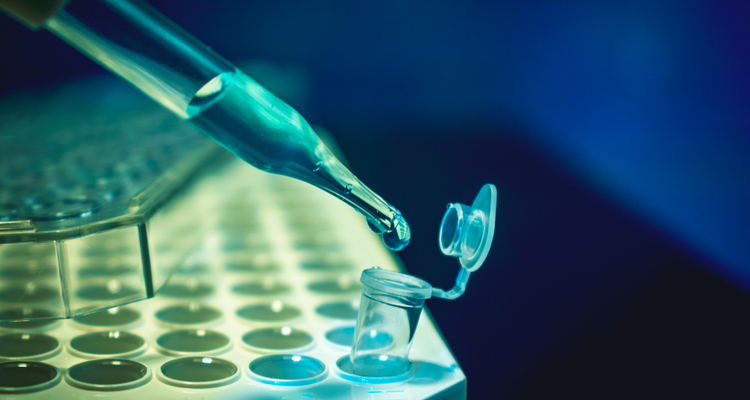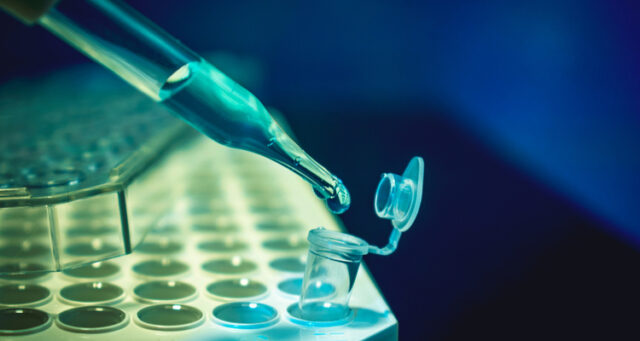 Scandion Oncology vill förbättra modern cancerbehandling
Köpenhamnsbaserade Scandion Oncology utvecklar läkemedel mot behandlingsresistent cancer, ett problem som sjukvården idag står handfallen inför. Bolaget har en händelserik period framför sig och förväntas släppa resultat inom sina båda huvudprojekt CORIST och PANTAX under året. BioStock har kontaktat vd Bo Rode Hansen för att ta reda på mer.
I dagsläget finns en rad behandlingar mot cancer, varav kemoterapi är en av dem. I likhet med att bakterier utvecklar resistens mot antibiotika kan cancer utveckla resistens mot kemoterapi eller cellgifter. Ungefär 90% av patienterna med metastaserad cancer drabbas av detta, vilket anses vara det största problemet inom den avancerade cancervården. Scandion Oncology vill vara först på marknaden att lösa problemet genom att motverka cancerns förmåga att utveckla denna förödande resistens.
Fokus på tjocktarms- och pankreascancer
Med kandidaten SCO-101 ämnar det Köpenhamnsbaserade bolaget förändra hur cancer behandlas. Målsättningen är att kandidaten skall administreras tillsammans med den kemoterapi som idag utgör standardbehandling inom sin cancerindikation, en behandlingskombination som i tidigare studier visats motverka de resistensmekanismer som vanligen tar sig uttryck i cancerceller. Initialt riktar Scandion Oncology in SCO-101 mot två varianter av metastaserad cancer som i dagsläget har mycket dystra prognoser – tjocktarmscancer respektive pankreascancer.
Tjocktarmscancer är den tredje vanligaste orsaken till cancerrelaterad dödlighet medan pankreascancer, som visserligen är mindre vanlig, är en mycket aggressiv cancerform som är förknippad med sjukdomsområdets sämsta prognos. Inom båda indikationer återstår mycket att önska i termer av behandlingseffekt.
Bägge projekten bjuder på resultat i år
Bolagets ambition är att förbättra utsikterna för de drabbade patienterna genom sina två huvudprojekt som båda bygger på SCO-101; CORIST, en proof-of-concept fas II-studie i patienter med metastaserad tjocktarmscancer, och PANTAX, en fas Ib-studie som undersöker effekten av kandidaten hos patienter med metastaserad pankreascancer. Båda projekten förväntas generera resultat under Q2/Q3 i år, vilket innebär att bolaget står inför en spännande period.
Förutom positiva delresultat inom dessa båda projekt har bolaget under 2021 och hittills i år tagit nästa steg genom att expandera studierna från Danmark. I augusti förra året erhölls regulatoriskt godkännande att bedriva fas Ib-studien i PANTAX-projektet i Tyskland, och i år fick man grönt ljus av myndigheterna i både Spanien och Tyskland för CORIST-studien, vilket bolaget framhåller som mycket positivt.
Huvudkandidaten ingår även i ett program i preklinisk fas med ett flertal cancerformer. Bolaget utvecklar även SCO-201 som är indikerat för solida tumörer – även det i preklinisk fas. SCO-201 verkar genom inhibering av en effluxpump – d.v.s den mekanism som gör att celler kan pumpa ur sig substanser. På detta sätt ska läkemedlet verka längre i cancercellerna och därmed bli mer effektivt.
Goda marknadsutsikter
Till följd av att människor lever allt längre, så ökar även incidensen av cancersjukdomar. Just pankreascancer är en cancerform som framför allt drabbar personer i medelåldern och uppåt. Den globala marknaden för behandlingen av pankreascancer förväntas nå ett värde om ca 4,2 miljarder USD år 2025. För tjocktarmscancer är motsvarande siffra ca 11 miljarder USD. Med tanke på att ungefär 90% av patienterna med metastaserad cancer har eller utvecklar behandlingsresistens, ser bolaget goda marknadsutsikter i dessa indikationer.
Vd har ordet
BioStock kontaktade vd Bo Rode Hansen, som berättade mer om bolaget.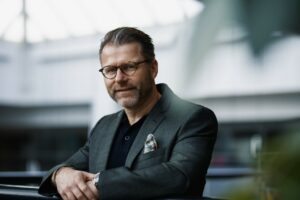 Bo, you started out as CEO at the end of 2020. How has your professional background contributed to your work as CEO of Scandion Oncology?
– I have more than 20 years of experience in the life science business – both in the Nordics, in Europe, and from the US. I have been an executive in both start-up, emerging, and the big pharma segment. I have for many years been responsible for driving innovation, forging, and running partnerships. I think this gives me a pattern recognition and experience that benefits Scandion Oncology.
Many companies have tried finding a solution to treatment resistance in cancer. How is Scandion Oncology´s way of dealing with this problem different?
– At Scandion Oncology we are trying to make existing cancer drugs work better and longer. We have approached the problem of treatment resistance in cancer by positioning our first-in-class oral resistance reverter, SCO-101 in combination with standard anti-cancer therapy in cancers where we can see that the mechanism of action would give a large benefit.
Your main candidate SCO-101 has an initial focus primarily on colon and pancreatic cancer. What do you hope the candidate will be able to provide to these patients?
– SCO-101 is unique in its mechanism of action. I think we would be looking at new possibilities for patients, who today are left with no or poor treatment options. We are expecting to see a proof of concept, e.g. effect in patients, later this year. From that we are ready to expand our development to randomized controlled studies in order to entertain the go-to market discussion with investors and potential partners.
You have expanded your main projects CORIST and PANTAX beyond Denmark. Why is this important?
– This is very important to start preparing the company network for larger multicenter studies and to increase the international presence for our potential partner discussion. This adds flexibility and builds the relationship with sites which increases the fundamental value.
2021 was a decisive year for the company. What did you achieve and how will this work progress in 2022?
– 2021 was an important year in the company, substantial finances had been secured to advance our clinical pipeline, uplisting to Nasdaq FN growth market, we built a strong organization of industry veterans, we attracted strong clinical advisors, industry-savvy board members and we had an important interim read-out of CORIST, showing dramatically increased exposure of SN-38 (irinotecan) in patients. We also held the company's first-ever capital markets day. 2022 will be a crucial year for Scandion. We have not only one but two read-outs from our pipeline in Q2-Q3. This will destine how we develop the company further as a leader in combatting cancer drug resistance.
Finally, what does the financing look like for the remainder of the year?

– Biotech means raising capital to create larger value. This can be done in several ways – either through equity increases, loans, or by revenue form partnerships. Scandion is well-financed through 2022 and into 2023. This also implies that we are planning secure further financing in the course of 2022.
Innehållet i BioStocks nyheter och analyser är oberoende men BioStocks verksamhet är i viss mån finansierad av bolag i branschen. Detta inlägg avser ett bolag som BioStock erhållit finansiering från.
Prenumerera på BioStocks nyhetsbrev