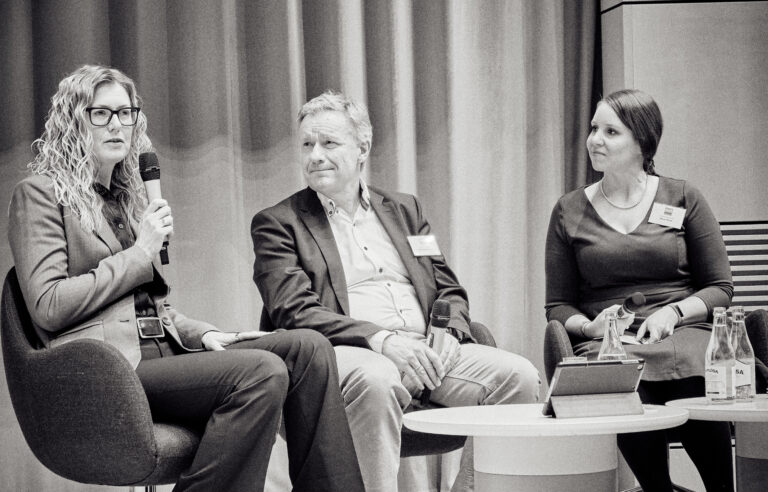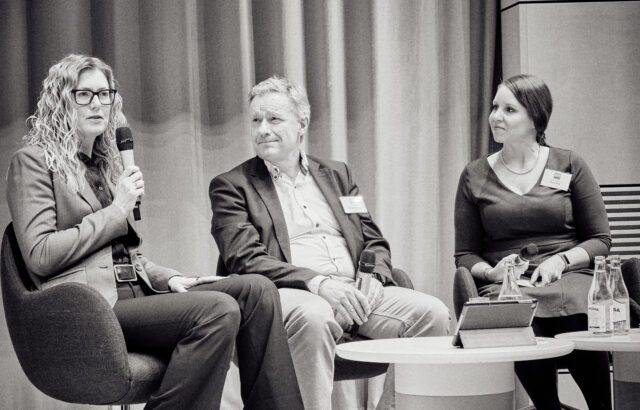 BLSS video: nycklarna till ett partnerskap med big pharma
BioStock Life Science Summit utgjorde en unik möjlighet för mindre life sciencebolag att träffa och diskutera potentiella partnerskapsavtal med Big Pharma. Dagens fjärde paneldiskussion mellan representanter från Johnson & Johnson, AstraZeneca och Bayer Pharmaceutical, gav åhörarna en översiktlig bild av vilka innovationstyper som är mest attraktiva för de stora läkemedelsbolagen. Se paneldiskussionen i sin helhet nedan!
Temat för den fjärde paneldiskussionen vid BioStock Life Science Summit 2019 var Industry insights – Partnering in the Nordic region. Anna Gran från Johnson & Johnson, Ralf W. Ackermann från Bayer Pharmaceutical samt Åsa Sjöholm-Timén från AstraZeneca, delade med sig av sina tankar kring vad Big Pharma letar efter hos en potentiell partner.
Sessionen inleddes med att de tre storbolagsrepresentanterna diskuterade vikten av att nå ut till mindre bolag för att hitta lovande innovationer, ett tema som sammanfattades väl av Åsa Sjöholm-Timén på AstraZeneca:
"We want to access the best science, and we do not have a monopoly on the best science even though we have large resources internally, so it is very important to our business and our success."
Anna Gran från Johnson & Johnson fördjupade diskussionen med iögonfallande statistik – mer än två tredjedelar av läkemedelsprojekten har externa rötter och 80 procent av all innovation härstammar från små och medelstora bolag (SME) och den akademiska världen. Samtidigt lanseras 80 procent av alla läkemedel på marknaden av stora bolag. Detta visar tydligt att ett utbyte av idéer och projekt är nödvändigt för att ett bolag ska lyckas, vilket också var ett av syftena med BioStock Life Science Summit.
När det gäller vilka faktorer Big Pharma letar efter när de ska investera i ett partnerskap, underströk Bayers Ralf W.Ackermann att det är viktigt att adressera ett omättat kliniskt behov om man ska lyckas väcka intresse. AstraZenecas Åsa Sjöholm-Timén nämnde vad hon kallar sina "5-R kriterier" – att ha rätt target, att nå rätt vävnad, att ha rätt säkerhetsprofil, att behandla rätt patienter och att ha rätt kommersiellt case.
Gran instämde med övriga panellister och sammanfattade den här delen av diskussionen genom att konstatera att vetenskapen alltid kommer först och att den måste innebära stora kliv framåt, inte bara små steg. Hon tillade att bolag som är på jakt efter partnerskap måste se till att ha ett starkt team som tror helhjärtat på produkten.
Avslutningsvis diskuterades nya spännande trender inom innovation. Här nämndes särskilt digitaliseringen. Ackermann påpekade också att medan läkemedelsbolag fokuserar på att utveckla nya behandlingar mot sjukdomar, finns det en trend i riktning mot att istället hitta botemedel, speciellt inom onkologi. Precisionsmedicin och diagnostik lyftes också fram.
Se paneldiskussionen i sin helhet nedan.

Prenumerera på BioStocks nyhetsbrev