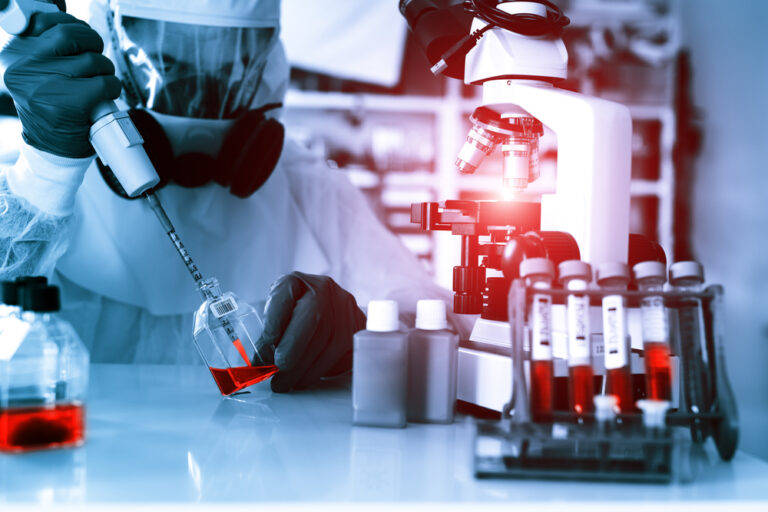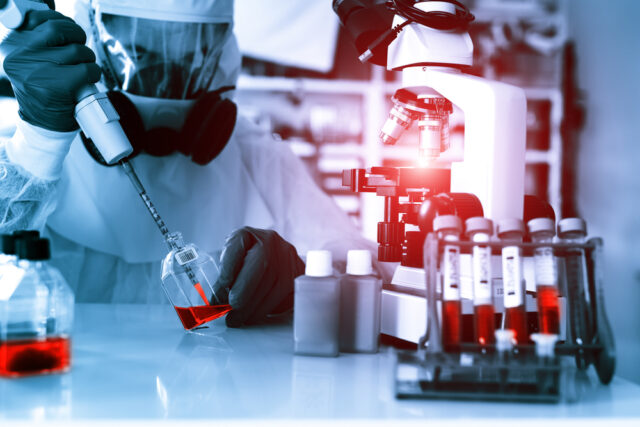 Framgångar för ebolaläkemedel
Ebolautbrottet i Västafrika 2014-2016 skördade 11 325 dödsfall. När så i somras sjukdomen fick ett nytt utbrott i Kongo var farhågorna följaktligen stora att ett liknande scenario skulle utspela sig. Nu har två läkemedel lyckats minska dödligheten i sjukdomen signifikant och förhoppningen är att de ska kunna stoppa ytterligare dödsfall.
Läkemedelsbolagen Regeneron Pharmaceuticals och Ridgeback Biotherapeutics kandidatsubstanser har visat sig vara effektiva behandlingar mot ebola. De två behandlingarna som testats i PALM-studien (PAmoja TuLinde Maisha, en förkortning på swahili för 'rädda liv tillsammans'), kommer nu att göras allmänt tillgängliga i ett försök att bekämpa det pågående ebolautbrottet i Demokratiska republiken Kongo, som redan har skördat 1888 människoliv.
"»I'm in awe about what seemed to be an impossible clinical trial to run. The team did this in such a complex emergency and still, the data quality is exceptional« — Sumathi Sivapalasingam, senior director, Regeneron Pharmaceuticals
Kandidatsubstanserna
Regenerons REGN-EB3, är en cocktail av tre monoklonala antikroppar. Ridgeback Biotherapeutics mAB114, härrör från en antikropp som återvunnits från blodet från en överlevare av ebolautbrottet i Kongo år 1995, och som utvecklats av US National Institute of Allergy and Infectious Disease (NIAID). Ridgeback inlicensierade substansen från NIAID under 2018.
Båda läkemedlen överträffade effekten av två andra experimentella behandlingar, meddelade WHO, INRB (Institut National de Recherche Biomédicale) och NIAID igår i ett gemensamt uttalande. De preliminära resultaten från 499 patienter i studien indikerade att de individer som fick REGN-EB3 eller mAb114 hade en större chans att överleva jämfört med två andra behandlingar som testades, Gilead Sciences Remdesivir och Mapp Bios (m.fl.) ZMapp. Studien kommer därför inte att fortsätta utreda effekten av de två sistnämnda läkemedlen.
»The PALM trial is an extraordinary example of how multiple countries, government agencies and pharmaceutical companies can work together to help patients in need. The leaders of the PALM trial have done an amazing job conducting a scientifically rigorous trial during an extremely complicated Ebola outbreak« — Wendy Holman, vd och medgrundare av Ridgeback Biotherapeutics.

Även om den slutliga analysen kan ske först efter att all data har genererats och samlats in – vilket troligen sker i slutet av september eller början av oktober – ansågs den preliminära analysen av befintliga data var tillräckligt tydliga för att rekommendera att studien skulle avbrytas och rekommendera behandlingen med de två läkemedle som gett bäst effekt.
»From now on, we will no longer say that Ebola is incurable. These advances will help save thousands of lives« — Professor Jean-Jacques Muyembe, director general INRB
Utbrottet har förvärrats av politisk instabilitet
Kongo är ett land som har präglats av en lång historia av konflikter under mer än två decennier, underblåst av politisk instabilitet. Detta har också lett till en misstro mot utländska hälsoarbetare, som, enligt välspridda konspirationsteorier har hävdat att dessa injicerar människor med dödliga substanser. Enligt WHO har dessa rykten lett till nära 200 attacker, flera med dödlig utgång, mot behandlingscentra enbart i år.
»The more we learn about these two treatments, and how they can complement the public health response, including contact tracing and vaccination, the closer we can get to turning Ebola from a terrifying disease to one that is preventable and treatable« — Jeremy Farrar, chef för den brittiska hjälporganisationen The Wellcome Trust.
Prenumerera på BioStocks nyhetsbrev