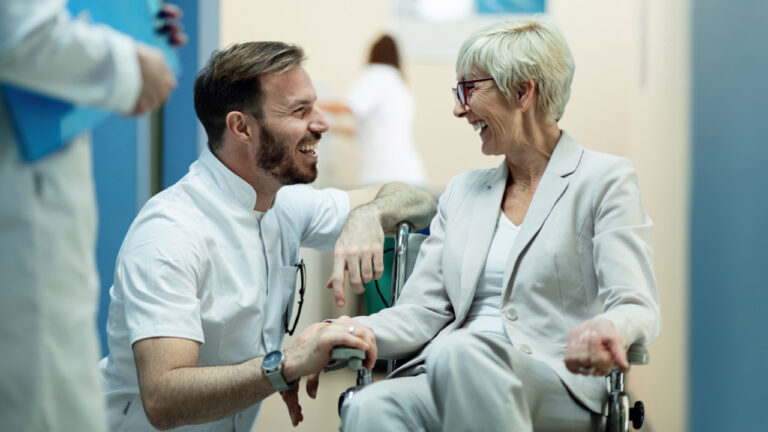 Aptahem takes the next step in the treatment of sepsis
Sepsis affects millions of people globally every year and results in significant morbidity and mortality. The standard treatment consists mainly of antibiotics, which is not optimal given the risk of antibiotic resistance. A company whose goal is to develop the next generation of emergency drugs against the indication, is Swedish Aptahem with their drug candidate Apta-1.
Sepsis, formerly referred to as blood poisoning, is a complex and serious condition that can be triggered by an infection. Sepsis can occur when simple or complicated, everyday infections reach the bloodstream. This can, among other things, lead to serious tissue and organ damage and, in the worst case, multi-organ failure and death.
Kills more than all cancers combined
A study published in the scientific journal The Lancet in 2020 estimates that up to 49 million people are affected and that about 11 million die from the disease each year. This makes sepsis a greater cause of death than all cancers combined. Although the number of sepsis cases has decreased by more than 50 per cent over the past two decades, the disease still contributes to nearly 20 per cent of all deaths worldwide.
Sepsis is usually the result of bacterial infections, but can also be triggered by other microorganisms such as viruses, fungi, and protozoa. A variety of infections, including pneumonia, urinary tract infections, skin infections, and abdominal infections, can all lead to sepsis if the patient does not receive proper treatment. Individuals with compromised immune systems, such as those suffering from cancer or HIV, or those who have undergone organ transplants, are at a higher risk of developing sepsis.
A complex diagnosis
The symptoms of sepsis can vary significantly, but initially they often include fever and chills, rapid heart rate, rapid breathing, confusion or disorientation, as well as pain or discomfort. When the condition worsens and progresses to severe sepsis or septic shock, the patient may experience decreased urine flow, confusion, severe shortness of breath, irregular heartbeat, and chest pain. However, since the symptoms are similar to many other medical conditions, the diagnosis of sepsis can be complicated and the clinical picture might initially be diffuse.
Antibiotics are the standard treatment
In today's medical practice, antibiotics are often the first-line treatment, as they effectively control bacterial infections. However, with the increasing development of antibiotic-resistant bacteria and concerns about overuse, there is a growing need for alternative treatments. Although new antibiotics are being developed that are more effective against drug-resistant bacteria, ways to use existing antibiotics more selectively and effectively need to be explored.
This requires accurate identification of the underlying cause of the disease, which can take time. It is important to note that antibiotics are not always an effective treatment, especially in cases where the underlying infection is not bacterial. Sepsis can be caused by a variety of pathogens, including viruses and fungi. In such cases, antibiotics are ineffective because they only work on bacteria. In cases of non-bacterial sepsis, alternative treatments such as antiviral or antifungal drugs may be needed.
Patients also need supportive care
In addition to antibiotics, anticoagulants, antithrombotic and anti-inflammatory drugs are used to allow more time to identify the right antibiotics if needed. In addition to this, a sepsis patient also needs supportive care to help the organs that are not functioning properly. For example, extra oxygen can be given to improve oxygenation of the blood, or intravenous fluids to improve blood circulation in the body. Dialysis may be necessary if the kidneys are not working. There is a great interest in developing new treatments for sepsis and to reduce dependence on antibiotics.
Aptahem targets several key factors
One company active in the development of drugs for sepsis is Swedish Aptahem. During the past year in particular, the Swedish biotech company has made significant progress with its drug candidate Apta-1. The compound targets several key factors in sepsis, to reduce inflammation and restore balance to the immune system. Read more about Apta-1 in the poster that the company presented at the International Society on Thrombosis and Haemostasis Congress (ISTH 2023) June 24–28 – here.
The company recently announced that it has completed a fourth cohort in the ongoing phase I clinical study with the candidate. The study is divided into two parts: phase Ia and phase Ib. Aptahem expects to complete phase Ia during the summer and continue with phase Ib, where it will evaluate the effect of Apta-1 on a provoked inflammatory response in healthy volunteers.
Aiming for phase II in 2024
If all goes according to plan, the company will at best initiate a phase II study at the end of 2024, followed by a pivotal phase III study. Aptahem's CEO, Mikael Lindstam, has expressed optimism about the continued development of Apta-1. In a previous interview with BioStock, Lindstam emphasised that the recently completed fourth cohort in the phase I study not only shows that the work is progressing according to plan but also highlights that interesting effects of Apta-1 on clinical markers have been observed. This has led to extended analyses to provide a better picture of the clinical development of Apta-1. The company is currently conducting a rights issue that ends on June 28. Read more here.
The content of BioStock's news and analyses is independent but the work of BioStock is to a certain degree financed by life science companies. The above article concerns a company from which BioStock has received financing.
Prenumerera på BioStocks nyhetsbrev