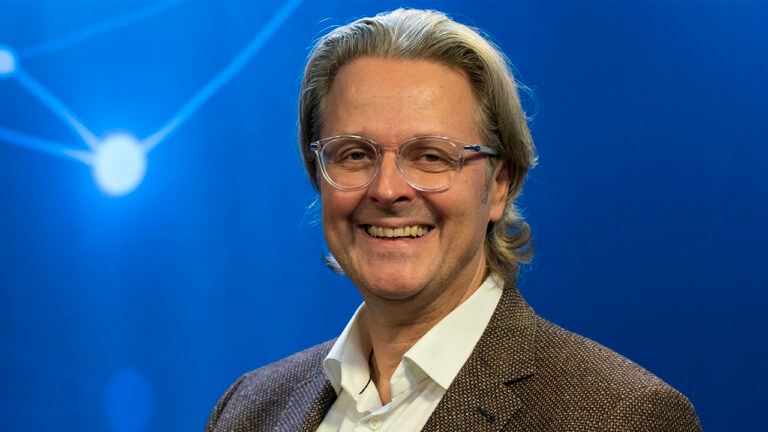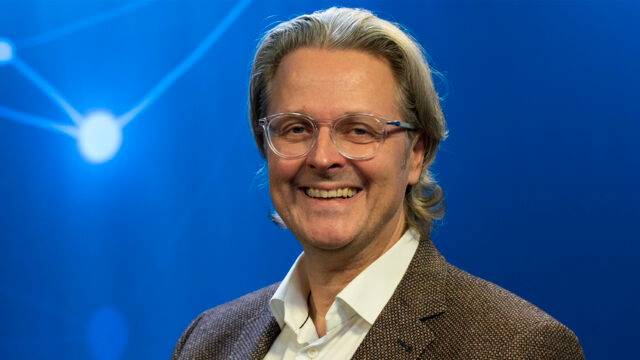 Aptahem gives update on operations and rights issue
Aptahem is making strides in the field of sepsis treatment with its drug candidate Apta-1. Recently, the company announced the completion of a fourth cohort in the ongoing phase I clinical study. Aptahem has also attended key partnering conferences to showcase its potential sepsis treatment. To learn more about this, and the share issue of 28 MSEK between 14 June – 28 June 2023, BioStock talked to CEO Mikael Lindstam.
With its drug candidate, Apta-1, Swedish biotech company Aptahem is addressing the urgent medical need for effective sepsis treatments. Sepsis is a life-threatening condition triggered by an overactive immune response to an infection, often leading to multiple organ failure and death. Apta-1 is a potential best-in-class compound that targets key factors in the sepsis cascade, reducing inflammation and restoring the delicate balance of the immune system. With its mechanism of action, Apta-1 has the potential to transform the treatment of sepsis and improve patient outcomes.
The phase I study is nearing the finishing line
Aptahem's first clinical study is divided into two parts: phase Ia and phase Ib. The company expects to complete phase Ia this summer. Phase Ib will be conducted to evaluate the effect of Apta-1 on a provoked inflammatory response in healthy volunteers. This study aims to minimise the risk ahead of the upcoming phase II study where the effect of Apta-1 in patients will be investigated.
After the completion of phase Ia and b, the next step is a phase II study that could be initiated as early as next year. If everything goes according to plan, a pivotal phase III study could start in 2026.
Q&A with the CEO
BioStock spoke to Aptahem's CEO Mikael Lindstam about the ongoing clinical studies with Apta-1, the value of participation in partnering conferences and the rights issue.
Mikael, a fourth cohort was recently completed in the phase I trial with Apta-1. What can you say about the study so far?
– That we are progressing as anticipated and that we also see interesting effects of Apta-1 on clinical markers. Therefore, we have extended with further analytics now we had material at hand which can give a better picture of the clinical development with Apta-1.
You aim to initiate a phase II study in 2024. Do you anticipate that the external interest in Apta-1 will change at this more advanced stage of clinical development among potential partners?
– Phase II studies usually are the milestone to trigger strong interest as it is the first time the drug candidate is tested in patients, also called PoC (Proof of Concept). However, we are now focusing on a phase Ib study, which is a way to get a first type of PoC, although in healthy volunteers stimulated with a toxin to give a modest inflammatory response. We do this to de-risk the phase II study and get a better sense of Apta-1's potential and characteristics. This could also serve as an early triggering milestone for partnerships and shorten time between important milestones.
Speaking of which, what importance do you attribute to partnering conferences?
– These conferences are vital for Aptahem, as they provide an opportunity to connect with key stakeholders in the biotech industry. These events gather pharma scouters, pharma venture, biotech companies for potential collaborators, VC's, European Union investors, academia, in- and out-licensing players and plenty of service providers from around the world, fostering knowledge exchange and creating avenues for partnerships. By participating in conferences, we can showcase our advancements with Apta-1, gain valuable feedback, and explore potential collaborations or meet with various types of investors that can help us bring Apta-1 to the market faster as well as secure funds.
– Furthermore, they also provide a platform for us to build relationships with pharmaceutical companies, investors, and researchers who share our vision of revolutionising the treatment of sepsis and severe inflammatory conditions. They also provide a forum for us to learn about the latest advancements in the field, stay updated on emerging trends, and gain insights that will guide our future research and development efforts.
– In May, I attended the TIDES conference in the US, which is the largest conference within oligonucleotides, aka RNA/DNA therapeutics, manufacturing, analytics and business development. On my way back from the conference, I took the opportunity to visit our Apta-1 manufacturer LGC. The LGC facility was very impressive, and they run top of the line equipment. I got the chance to meet with the management as well as having an extended tour of their whole facility.
– At the end of June, Aptahem will visit the largest haematology conference in the world, the ISTH (International Society on Thrombosis and Haemostasis) conference, which is being held in Canada this year. The event hosts around 8,000 participants, and our CSO, Dr Luiza Jedlina, will be there to give a presentation. It will be a great opportunity to meet world leading scientists, KOLs, pharma and biotech industry representatives and listen to groundbreaking research results.
Between June 14 and June 28, you are carrying out a rights issue which, if fully subscribed, will raise SEK 28 million before issue costs. Why is this capital round important for Aptahem's future development?
– The share issue is a crucial step in securing the necessary funding to advance our research and development efforts and complete the phase I study. With the support of investors, we can keep our time plans for the clinical development of Apta-1 and further explore its potential in addressing sepsis.
– This funding will also enable us to prepare for the upcoming phase II study, strengthen our business development, patent activities, collaborations, while pursuing additional research projects to advance the frontiers of biotechnology.
What have been your own reasons for investing in Aptahem?
– For me, investing time and money in Aptahem means investing in a future disruptive potential treatment for sepsis and severe inflammatory conditions. Our ground-breaking drug candidate, Apta-1, has the potential to save countless lives and transform the way we treat severe inflammatory conditions like sepsis.
– By supporting Aptahem, you are contributing to the advancement of biotechnology and making a meaningful impact on global healthcare.
Learn more about Aptahem on the company's website.
The content of BioStock's news and analyses is independent but the work of BioStock is to a certain degree financed by life science companies. The above article concerns a company from which BioStock has received financing.
Prenumerera på BioStocks nyhetsbrev