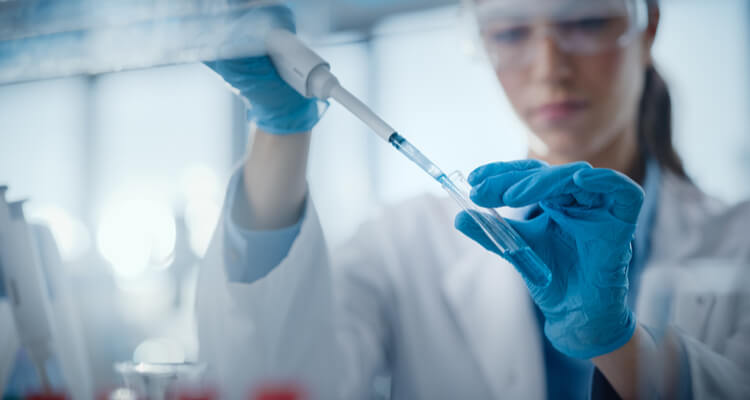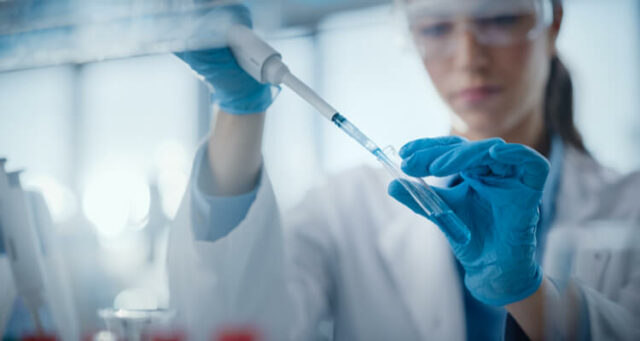 Pila Pharma takes XEN-D0501 into pain management
After focusing solely on diabetes as a development track for candidate XEN-D0501, Pila Pharma is now taking the next step of its journey filing an application for Orphan Drug Designation in the U.S. If this is approved, it will allow the company to expand its pipeline by adding a new indication. BioStock contacted CEO Dorte X. Gram to find out more about the venture and first quarter of the year.
After American David Julius discovered the TRPV1 receptor in the late 1990s, several large pharmaceutical companies began to investigate what role it could play in pain relief. American Amgen was at the forefront of the investigation, but their candidate proved to be insoluble and was associated with severe side effects. This meant that in the eyes of the research community, the TRPV1 receptor lost some of its status as a possible target for drug development.
But this did not stop Pila Pharma's founder and CEO Dorte X. Gram from continuing her work to explore the properties of the receptor, with the goal of developing a treatment for type 2 diabetes.
The project is now being prepared for extended preclinical studies, a prerequisite before the company can move into phase IIb.
Targeting pain relief
In addition to the main track with diabetes, the company has had a longstanding ambition to also explore XEN-D0501's potential in other diseases characterised by neurogenic inflammation. An Orphan Drug Designation (ODD) application has been submitted to the FDA in collaboration with the U.S. contract research organisation Worldwide Clinical Trials.
ODD is an important milestone for any pharmaceutical project and brings with it several regulatory benefits. If the candidate obtains regulatory approval in the U.S., the ODD provides a seven-year market exclusivity for the indication, and also provides exemptions from FDA application fees and tax credits for qualified clinical trials.
Aiming to start phase II/III studies
If the application is approved, Pila Pharma intends to apply for funding to start phase II/III clinical studies with XEN-D0501 in a rare disease associated with pain due to neurogenic inflammation. The ambition has long been to develop a pipeline where TRP is in focus, but it is not until now that the company has had enough resources to initiate more projects.
Continuing to advance towards toxicological studies
In the main project within type 2 diabetes, preparations for the three-month preclinical studies are ongoing. The company recently announced that partner Almac completed production and had certified the batch of active pharmaceutical ingredient (API) that is intended for use in the studies. The next step is to develop an appropriate formulation, which Pila Pharma recently hired British Quay Pharma to do. An agreement has also been signed with LGC to develop an analytical method for measuring XEN-D0501 in samples from the preclinical studies.
CEO comments
BioStock spoke to Dorte X. Gram to find out more about the new venture and the developments during the last quarter.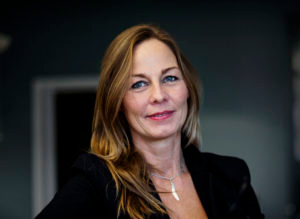 First of all, how would you describe your first quarter of 2022?
– Our first quarter has gone very well, and we have reached the finish line with our first major milestone, which is to manufacture more material for the necessary preclinical studies that we need to conduct before we can get permission for a phase IIb study.
– Our partner Almac has succeeded with the production, which has resulted in us getting 50 per cent more API than we ordered, and this API is now also certified. While we have API for our preclinical studies, we now also have the opportunity to deliver study drugs to research collaborations, which we will make a plan for.
– I feel that we have come a long way in this year's plans while at the same time gathering an incredible amount of knowledge about the chemistry surrounding XEN-D0501. After all, that is the cornerstone for the future pharmaceutical development – to keep track of synthesis and cost-effective production. If we are a little lucky, we can also get a patent around the optimised synthesis, which is something we will eventually start evaluating.
– We have also begun the important work of developing an appropriate formulation of XEN-D0501 for the preclinical studies. We do this together with Quay Pharma, which has previously developed our super stable tablet. We are not quite ready yet, but I can only say that we have already had very positive results.
The biggest news in the Q1 report is that you are expanding into the pain management field. What are your hopes here?
– I hope people think this is good news. We have previously said that we want to start building a pipeline around TRP and especially TRPV1, where we have XEN-D0501 as a clinical development candidate with a better safety profile than the other TRPV1 antagonists that developers have tried to take through clinical development. Therefore, we believe that it can be a good idea to invest in some degree of "asset exploration," that is, to try to utilise XEN-D0501 in more than one indication. We can imagine a number of products where we treat conditions in which neurogenic inflammation plays a role.
– I first presented the project in 2018, but we have focused on diabetes until we had more resources. We now have these resources due to our IPO. The first step is to see what the FDA thinks of our idea. If they are positive, we can either sell the project or raise money to advance it until registration. In that case, a combined phase II/III study would probably suffice, which would cost about the same as our planned phase IIb study in diabetes.
– Since it is a rare disease, the challenge is to find patients, which is why we have been working on building a network of specialists in the field so that we can access a patient network. It would be really cool to be able to do more good for the patients, while our shareholders hopefully get a more valuable investment, which might be able the generate cash flow a bit faster.
– I think this project is a good fit to complement the super important but slightly heavier and more expensive diabetes project. Within two years, my goal is for us to have at least three projects in our pipeline. I probably have more than 20 ideas, so if they are just good enough, and we can see a clear way forward in terms of funding and commercialisation, I think there is a realistic possibility of reaching our goal.
In your announcement, you do not specifically name which disease you are targeting in the new project. How come?
– We have chosen not to name the disease until we have come a little further, both in relation to the FDA and in relation to ensuring that we have obtained patents where possible. With an Orphan Drug Designation, you get market exclusivity forseven years after registration; this is very strong and important for a molecule like ours that is a few years old now. The possibility of exclusivity is one of the reasons I have continued to pursue the issue with the board.
What makes pain due to neurogenic inflammation relevant to XEN-D0501?
– Neurogenic inflammation is when the inflammation is partly regulated by sensory nerves' secretion of proinflammatory and vasoactive neuropeptides such as CGRP and Substance P. If the inflammation is driven that way, TRPV1 can be used as a target if you want to manipulate it. We aim to reduce inflammation by temporarily blocking TRPV1 with XEN-D0501.
– A major advantage of XEN-D0501 when compared to other molecules that block TRPV1 is that it is very well tolerated as a tablet. Most other molecules produce side effects, which means that other actors cannot develop a systemic treatment, but instead develop topical products. We can of course also make topical products from XEN-D0501, but we think that the ability to develop a systemic product is a real advantage, which we will of course try to make use of.
When do you think you will receive a response regarding your ODD application?
– The FDA has a 90-day response time, so I hope we will be able to get an answer by the end of the summer.
The content of BioStock's news and analyses is independent but the work of BioStock is to a certain degree financed by life science companies. The above article concerns a company from which BioStock has received financing.
Prenumerera på BioStocks nyhetsbrev