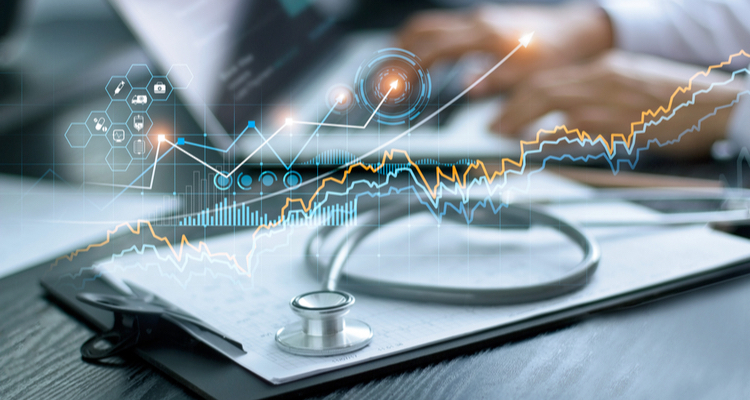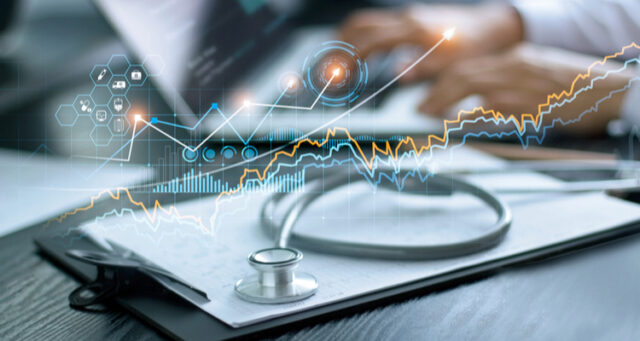 Ultimovacs' clinical data presented at ASCO
This year's virtual ASCO conference featured Ultimovacs' recently released phase I data showing that cancer vaccine UV1 boosts the effects of checkpoint inhibitor pembrolizumab leading to a 60 per cent objective response rate in malignant melanoma patients. BioStock was able to get in touch with the trial's lead investigator Yousef Zakharia, MD to learn more about why these data are so important.
Melanoma is the deadliest form of skin cancer. This type of cancer forms when DNA is damaged in the skin cells that produce melanin, the substance that gives skin its colour. This normally happens when there is prolonged exposure to ultraviolet radiation, most of which comes from the sun. The damaged DNA produces uncontrolled cell growth that leads to tumour formation.
If caught early, melanomas are fairly easy to treat, with the most common treatment being surgical excision. However, in advanced and unresectable settings, treatment can be more challenging, and, until recently, no meaningful treatment options existed. This has changed with the development of targeted immunotherapy, more specifically, checkpoint inhibitors (CPIs).
Ultimovacs pushes for better treatments
Despite the more recently developed combination treatments with immunotherapies being able to extend survival, up to several years in some patients, if melanomas become metastatic, prognosis is poor. About one third to one half of patients do not respond to treatment, resulting in early death even after introduction of immunotherapies. Thus, the need for improved therapies with acceptable safety profile is still significant.
Norwegian immuno-oncology company Ultimovacs is working to answer this call with its universal cancer vaccine, UV1, which is being developed and evaluated in combination with some of the top immunotherapies already on the market to boost their overall efficacy. The company has a broad clinical development portfolio, and advanced malignant melanoma is one of the indications chosen for testing UV1.
New promising data in melanoma patients
One of the clinical studies being run by Ultimovacs is an ongoing open-label phase I study testing UV1 in combination with CPI pembrolizumab in melanoma patients. This trial is being run in the US, and the lead investigator is Yousef Zakharia, MD, Associate Professor of Medicine at the University of Iowa and the Director of Phase 1 Program at Holden Comprehensive Cancer Center, one of the top clinical oncology institutions in the US.
At the end of May, Ultimovacs announced the 21-month follow-up update from the first cohort of patients in this study. The data show a 60 per cent objective response rate (ORR) (indicating the percentage of patients experiencing a tumour reduction or tumour disappearance), with all patients having been observed for at least 18 months and the median observation time being 21 months. For more details on the results, read here.
»Certainly, this early data seems promising and encouraging, I am anxious to see the results of larger clinical trials utilizing this new vaccine. Given the mechanism of action, I anticipate that this could be utilized in melanoma or other malignancies« — Yousef Zakharia, MD, Associate Professor of Medicine at the University of Iowa
Overall, the data; albeit early and on small cohort of patients; represent a significant improvement over what is currently seen with conventional treatment options, but, in particular when compared with pembrolizumab as a standalone treatment, thus giving weight to the hypothesis that UV1 boosts the action of other immunotherapies.
Lead investigator discusses data
Ultimovacs presented this data at the virtual American Society of Clinical Oncology (ASCO) 2021 Annual Meeting that was held this past weekend, the largest international oncology conference that normally has more than 30 000 physicians in attendance from every corner of the globe.
BioStock reached out to Dr Zakharia to get his thoughts on the exciting data.
Dr Zakharia, thank you for joining us, what is your experience with clinical trials and what led you to take on this particular study?
– Thank you for reaching out, I tell my patients that being at an NCI Designated Comprehensive Academic Cancer Center, we prefer to treat our patients on clinical trials to increase their treatment options and that is how we advance the science. What lead us to participate in this clinical trial is the innovative combination, the mechanism of action this drug and encouraging pre-clinical data.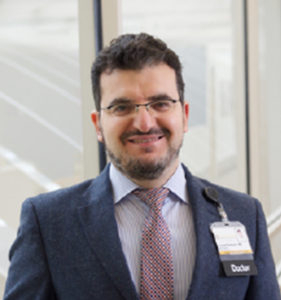 What does it mean to you to be able to work with these patients and insert them into this trial?
– It is an unparalleled excitement feeling to see my patient's disease responding to a new innovative treatment on a clinical trial and yet tolerating the combination well.
Could you tell us, in brief, the overall scope of this phase I trial with UV1?
– This is an open label phase 1 study evaluating the safety and tolerability of UV-1 and GM-CSF in combination with standard of care pembrolizumab as a first-line treatment in patients with metastatic melanoma, the study has 2 arms with 2 different doses of GM-CSF, the results we presented at ASCO 2021 are for 20 patients who received UV1 with adjuvant GM-CSF 37.5 µg and pembrolizumab.  The primary endpoint of the study is safety and secondary endpoint of clinical response defined as overall response rate (ORR), progression free survival (PFS) and overall survival (OS).  
The team at Ultimovacs are quite excited about the results from this study so far. What is so encouraging about this data?
– The combination was safe and well-tolerated, and the general side effects were similar to what we would expect with single agent pembrolizumab, other than injection site reaction related to UV 1 vaccine and managed conservatively.  The efficacy data is encouraging with ORR of 60 per cent, CR of 30 per cent and median PFS of 18.9.  Frankly speaking, this is still early results on small cohort of patients, however the efficacy signal of the combination is encouraging enough and worth further investigation in larger clinical trials which are ongoing.
Has UV1 impressed you as an immunotherapy and, from your perspective, how broad is its therapeutic potential?
– Certainly, this early data seems promising and encouraging, I am anxious to see the results of larger clinical trials utilizing this new vaccine. Given the mechanism of action, I anticipate that this could be utilized in melanoma or other malignancies.
Finally, where does this study go from here?
– UV1 is currently being evaluated in a phase II study in combination with ipilimumab and nivolumab in advanced melanoma.
The content of BioStock's news and analyses is independent but the work of BioStock is to a certain degree financed by life science companies. The above article concerns a company from which BioStock has received financing.
Prenumerera på BioStocks nyhetsbrev