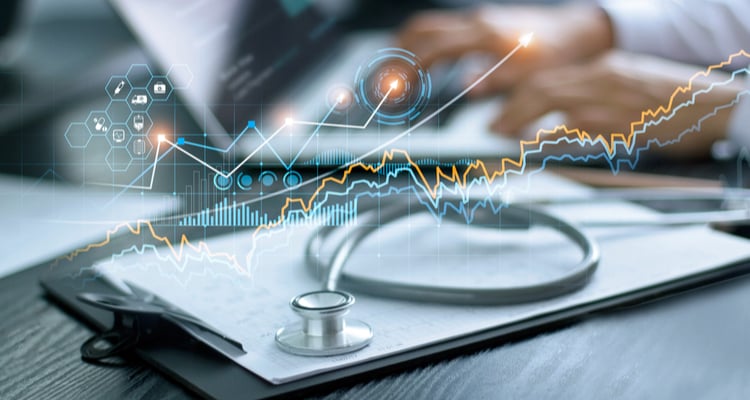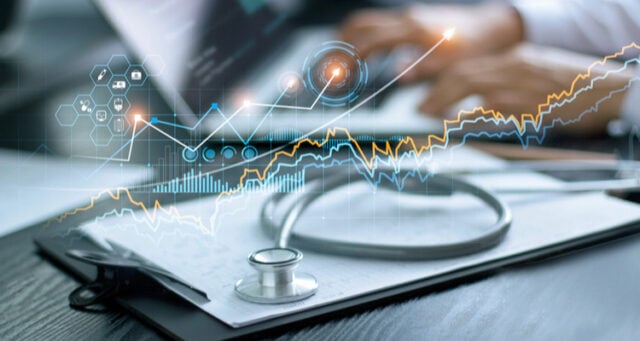 Ultimovacs presenterade kliniska data på ASCO
På den virtuella ASCO-konferensen som precis avslutades presenterades Ultimovacs nyligen släppta fas I-data. Resultaten visar att cancervaccinet UV1 ökar effekterna av checkpoint-hämmaren pembrolizumab, vilket leder till en 60-procentig objektiv responsfrekvens hos patienter med malignt melanom. BioStock har varit i kontakt med studiens huvudutredare dr Yousef Zakharia för att få veta mer om varför dessa data är så viktiga.
Malignt melanom är den dödligaste formen av hudcancer. Denna typ av cancer bildas när DNA skadas i de hudceller som producerar melanin, ämnet som ger huden dess färg. Detta sker normalt vid långvarig exponering av ultraviolett strålning, som till största delen kommer från solen. Det skadade DNA:t ger okontrollerad celltillväxt som i sin tur leder till tumörbildning.
Om det upptäcks tidigt är melanom ganska lätt att behandla och den vanligaste behandlingen är ett kirurgiskt ingrepp. Behandling av långt gången malignt melanom där kirurgiska ingrepp inte går att utföra kan dock vara mer utmanande och tills nyligen fanns inga rimliga behandlingsalternativ. Detta har förändrats med utvecklingen av riktad immunterapi, mer specifikt kontrollpunktshämmare (CPI).
Ultimovacs driver på för bättre behandlingar
Trots att de mer nyligen utvecklade kombinationsbehandlingarna med immunterapier har potentialen att förlänga överlevnaden upp till flera år hos vissa patienter, är prognosen fortfarande dålig vid metastaserad melanom. Även efter att man introducerat immunterapier svarar fortfarande inte mellan en tredjedel och hälften av patienterna på behandlingen, vilket resulterar i tidig död. Det finns därför ett betydande behov av förbättrade behandlingar med godtagbar säkerhetsprofil.
Det norska immunonkologibolaget Ultimovacs arbetar för att möta detta behov med sitt universella cancervaccin, UV1, som utvecklas och testas i kombination med några av de mest sålda immunterapierna på marknaden i syfte att öka deras totala effektivitet. Bolaget har en bred klinisk utvecklingsportfölj och långt gången malignt melanom är en av de indikationer som valts för att testa UV1.
Nya lovande data hos melanompatienter
En av de kliniska studier som drivs av Ultimovacs är en pågående öppen fas I-studie som testar UV1 i kombination med kontrollspunkthämmaren pembrolizumab hos patienter med malignt melanom. Denna studie genomförs i USA och ansvarig prövare är dr Yousef Zakharia som är associate professor i medicin vid University of Iowa och som leder fas I-studien vid Holden Comprehensive Cancer Center, ett av de bästa onkologiinstituten i USA.
I slutet av maj tillkännagav Ultimovacs uppdateringen från en 21 månader lång uppföljning av den första gruppen av patienter i denna studie. Resultaten visar en objektiv responsfrekvens på 60 procent (ORR) (som anger andelen patienter som upplever en tumörreduktion eller tumörförsvinnande), där alla patienter har observerats i minst 18 månader och där medianobservationstiden är 21 månader. För mer information om resultaten, läs här.
»Certainly, this early data seems promising and encouraging, I am anxious to see the results of larger clinical trials utilizing this new vaccine. Given the mechanism of action, I anticipate that this could be utilized in melanoma or other malignancies« — Yousef Zakharia, MD, Associate Professor of Medicine at the University of Iowa
Sammantaget visar resultaten, även om de är tidiga och kommer från en liten grupp patienter, på en signifikant förbättring jämfört med vad som för närvarande ses som konventionella behandlingsalternativ. Framför allt pekar de på en signifikant förbättring jämfört med pembrolizumab som fristående behandling, vilket ger tyngd åt hypotesen att UV1 ökar verkan av andra immunterapier.
Ledande utredare diskuterar data
Ultimovacs presenterade dessa data vid det virtuella American Society of Clinical Oncology (ASCO) årsmöte 2021 som hölls den gångna helgen, den största internationella onkologikonferensen där normalt mer än 30 000 läkare närvarar från alla delar av världen.
BioStock kontaktade dr Zakharia för att få hans syn på de spännande resultaten.
Dr Zakharia, thank you for joining us, what is your experience with clinical trials and what led you to take on this particular study?
– Thank you for reaching out, I tell my patients that being at an NCI Designated Comprehensive Academic Cancer Center, we prefer to treat our patients on clinical trials to increase their treatment options and that is how we advance the science. What lead us to participate in this clinical trial is the innovative combination, the mechanism of action this drug and encouraging pre-clinical data.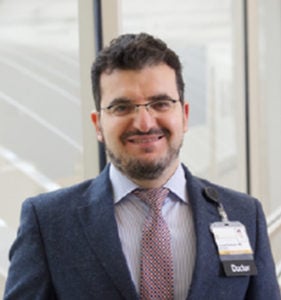 What does it mean to you to be able to work with these patients and insert them into this trial?
– It is an unparalleled excitement feeling to see my patient's disease responding to a new innovative treatment on a clinical trial and yet tolerating the combination well.
Could you tell us, in brief, the overall scope of this phase I trial with UV1?
– This is an open label phase 1 study evaluating the safety and tolerability of UV-1 and GM-CSF in combination with standard of care pembrolizumab as a first-line treatment in patients with metastatic melanoma, the study has 2 arms with 2 different doses of GM-CSF, the results we presented at ASCO 2021 are for 20 patients who received UV1 with adjuvant GM-CSF 37.5 µg and pembrolizumab.  The primary endpoint of the study is safety and secondary endpoint of clinical response defined as overall response rate (ORR), progression free survival (PFS) and overall survival (OS).  
The team at Ultimovacs are quite excited about the results from this study so far. What is so encouraging about this data?
– The combination was safe and well-tolerated, and the general side effects were similar to what we would expect with single agent pembrolizumab, other than injection site reaction related to UV 1 vaccine and managed conservatively.  The efficacy data is encouraging with ORR of 60 per cent, CR of 30 per cent and median PFS of 18.9.  Frankly speaking, this is still early results on small cohort of patients, however the efficacy signal of the combination is encouraging enough and worth further investigation in larger clinical trials which are ongoing.
Has UV1 impressed you as an immunotherapy and, from your perspective, how broad is its therapeutic potential?
– Certainly, this early data seems promising and encouraging, I am anxious to see the results of larger clinical trials utilizing this new vaccine. Given the mechanism of action, I anticipate that this could be utilized in melanoma or other malignancies.
Finally, where does this study go from here?
– UV1 is currently being evaluated in a phase II study in combination with ipilimumab and nivolumab in advanced melanoma.
Innehållet i BioStocks nyheter och analyser är oberoende men BioStocks verksamhet är i viss mån finansierad av bolag i branschen. Detta inlägg avser ett bolag som BioStock erhållit finansiering från.
Prenumerera på BioStocks nyhetsbrev